Ramp walk is the best way for the designers to showcase what they are capable of. I think it's the best way to promote the designs & cuts the fashion designers are bringing into fashion each season. I have always enjoyed seeing the traditional outfits being worn & shown on the ramps. The most favorite session of mine is the exhibition of Pakistani bridal dresses because each one of them is a masterpiece & to see all that glamour on screen in one frame is a treat to watch.
Where we do get to see the dresses which are enough of an inspiration – sadly, we do get to come across such ensembles which are beyond our understanding. I really actually do not understand the need of showcasing such apparels which are definitely not fit to be worn by the masses. I know the fashion designers come up with certain themes to actually show what they are good at but isn't it a waste of resources especially with which people can not relate to?
Here are some pictures which left me feeling I have no eye for the fashion: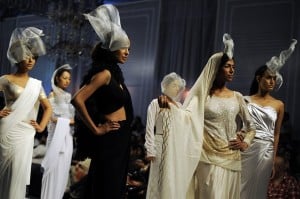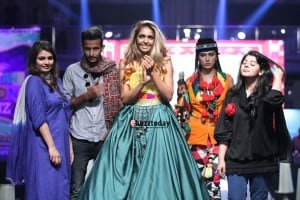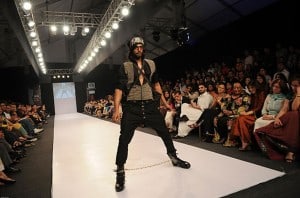 I know fashion is all about being trendy & I do accept their need to top their creations off with some interesting headgears & accessories but what I really can not understand is the purpose behind such apparels? Have you felt the same way while watching our fashion shows about the fashion sense of our fashion designers? Pour in your say about them.
Keep Supporting,
Cheers,
Zahra Mirza.