This first episode of Parizaad belonged to the leading man, Parizaad, and Ahmed Ali Akbar, who completely transformed himself to fit into the character. It was quite obvious from this opening episode that Hashim Nadeem is about to give us yet another unusual and appealing central character. Like any other first episode, this one introduced the viewers to some of the central characters in detail. As was evident from the promos and OST, this drama has a long list of stars therefore we were only introduced to some of the characters in this first episode. I must say that an opening episode with more than one character standing out is always better than one in which the main focus is on a single character. Having said that, by the time this episode ended Parizaad was no longer a stranger to me and I found myself wanting to find out how his journey will go forward. Besides Ahmed Ali Akbar, Ushna Shah's performance also stood out in this opening episode.
Layered Central Character
Many of the scenes in this first episode established the fact that Parizaad was made to feel like an outcast right from the time he was born due to his appearance. His mother was the only one who accepted him wholeheartedly so much that she gave him a name that perhaps affected his overall personality. This was a classic example of a mother's unconditional love. Usually, the back story is shown through flashback scenes in such dramas but this episode opened with Parizaad's birth and quickly moved on to 20 years later. All the scenes centering on Parizaad, in particular, were well put together since they gave some new information about a character that promises to be the main attraction of the drama. As a grown-up, Parizaad was shown as a responsible adult who wasn't physically attractive but had a pleasant personality. His equation with the people around him was also established well in this episode. As the youngest sibling in the family, he is dominated by the older brothers played by the very talented Paras Masroor and Tipu Shah. Parizaad's relationship with his sister showed his candid side. Saeeda (Kiran Tabeer) is the only one in the family who understands and loves his brother. It is always good to see such a strong sibling bond in Pakistani dramas.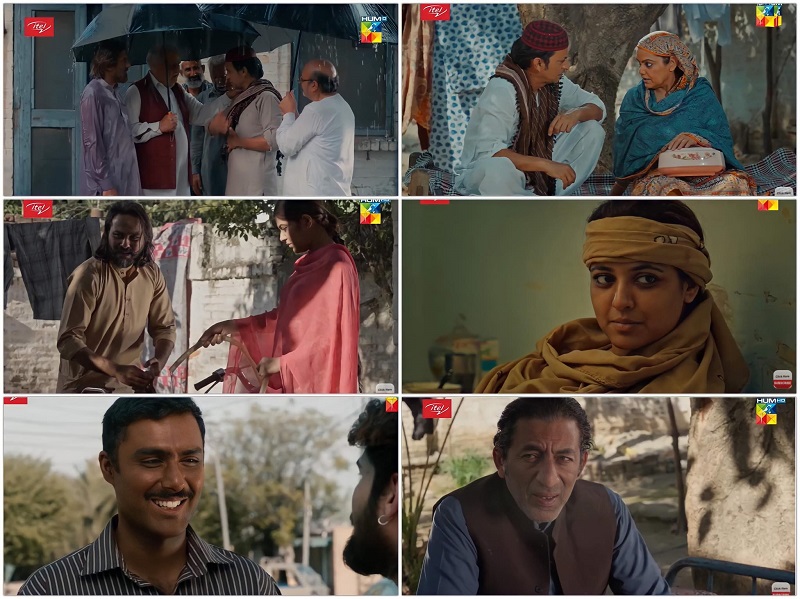 Hashim Nadeem has already proved more than once that he is completely capable of etching out unforgettable male leads and I really hope that this time around unlike Raqs-e-Bismil the female lead will turn out to be just as interesting as the male one. Ushna Shah definitely made her presence felt in all the scenes and I also loved the camera work which was actually meaningful! Naheed as a character was quite plain mainly because only a handful of scenes were dedicated to her. Her beauty was her most prominent trait which was emphasized upon. I just hope that she does not turn out to be another Zohra because no matter how appealing or well-etched-out the male lead is, if the female lead or the supporting characters do not have the same impact then it affects the overall feel of a drama or in this case, the episode. Yumna Zaidi's character wasn't introduced in this first episode.
Mirza sahab's (Syed Muhammad Ahmed) long association with Parizaad's family and the kind of respect he got from every member of the house was shown in such a way that I even warmed up to the younger sister's kindness towards him immediately. I am waiting to see how this misunderstanding affects the relationship between the two families and Parizaad in particular. I felt as if Shoki got a little too much screen time unless there was an actual reason for doing so.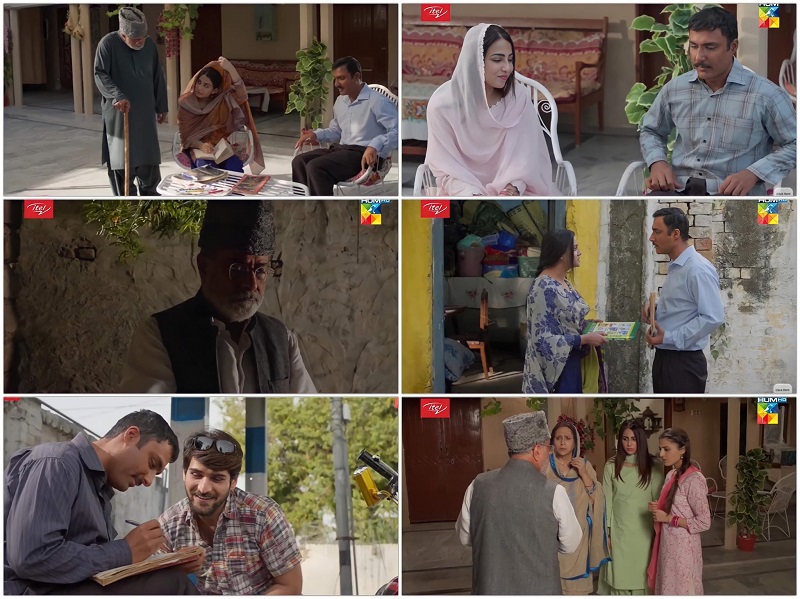 Final Remarks
This first episode was for the most part well written and every scene was executed brilliantly. The cinematography was impressive throughout. Ahmed Ali Akbar's body language was outstanding; he completely transformed his acting style to match the needs of the character. Parizaad's character itself is layered; I hope it will continue to intrigue and engage. The entire episode had an artsy feel to it as well. I was not completely blown away by this first episode but it definitely promised meaningful entertainment. Shoki's scenes were not the highlight of this episode and perhaps were the reason why I wasn't too impressed overall.
Did you watch the first episode of Parizaad? Share your thoughts about it.