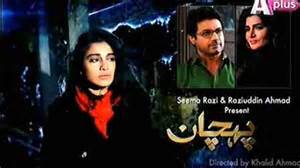 The birth of a child should be a special moment for the expectant parents. But when the time came for Laila to go into labour, she was at her father's place while Mansoor was attending to his insatiable hunger. Shortly afterward when Mansoor arrived, he was bragging about his superior genes and his little princess. For a while there, I was fooled into thinking his princess would manage to revive his emotions but alas, I couldn't be more wrong! Challenge na karna, Sahab Zaadey, meri beti ka muqaabla koi nahin kar sakta! Laila's mother cannot accept that her father adores his little princess even though she's married to the most eligible bachelor on the planet! She fears he fills her mind with revolutionary ideas that could potentially damage her oh-so-perfect marital life.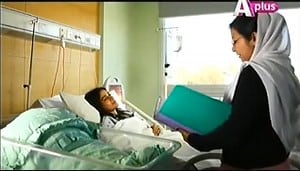 Mansoor's mother leaves no stone unturned to remind Mansoor of how Laila keeps falling short of her wifely duties. Despite her will, Mansoor gives Laila an ultimatum to return home and like any obedient wife she gives in. But her tears give away her pain and angst and leaves her father restless- Abb bhi kisi mushkil mein hain? Once again, Laila finds solace in her diary while she longs for acceptance. Mansoor bekhabar sotey rehtey hein, kisi se disturb nahin hotay, na bachi ke ronay se na merey ronay se!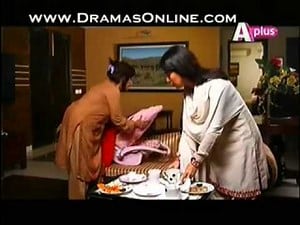 Mansoor and Kuku are enjoying even more freedom now that Khurram is out- while Kuku enjoys playing the role of the wife, Mansoor wants her to remain the way she is- Mehbooba ki tarhan mera dil bhelaaya karo. Kuku feels the pain of being childless even more now that Laila has been glorified to the status of a mother. On one of his conjugal visits, Mansoor absentmindedly leaves behind his bloody American cell phone and Khurram finds it in Kuku's bedroom. He immediately rushes to confront Mansoor and while Kuku stands shivering and avoids eye-contact, Laila steps in and clears the air. That was the moment when Laila's world collapsed but that single moment marked Laila's transition from a nubile woman to one who had to stand up for herself and take charge of her situation.
Laila knows she can do little to salvage her marriage yet she also knows this is a marriage she cannot escape. She doesn't give Mansoor the satisfaction of explaining himself; instead she is the one dictating terms now: Khaasa kharcha uthjaata hoga apka mujhpar; aapney aaj tak jitna bhi mujhpar khrach kiya ho mein ussey pai pai lautaana chahti houn- yeh meri iss ghar mein rehney ki shart hai! Mansoor takes this as a golden opportunity to continue leading parallel lives- one with his wife and daughter and the other with his mehbooba.
Will Kuku ever manage to move on after everything Mansoor has put her through? How will Mansoor's mother react to Laila's decision of working? Will Mansoor ever realize the error of his ways? What do you think?
P.S Fatima will be back soon. Her mother is recovering at home so she needs a little more time to settle down.
Yours in watching,
Kanwal Murtaza