Laila has come to that stage in life where she has nothing to lose; this shows in her attitude towards life and towards her marriage as well. She gave Mansoor her best and does not wish to invest in her relationship with him any more. Gone are the days when Mansoor had both the women in his life doing exactly what he wanted them to. Although, it seems like Laila may just forgive Mansoor and give him a second chance, Kukoo has clearly move on. She has realized that Mansoor's presence in her life was nothing more than "crap". I must say though that I was actually disappointed to see Kukoo flirting with her client and she obviously has another "friend" to keep her occupied. Mansoor has been replaced by another man, I wish she had learned some other important lessons from her relationship with Mansoor like you don't always need a man to make you happy! Having said that, I must admit that Kukoo's characterization is not far from reality; women like Kukoo keep on looking for that one man who will fill the void in their lives which is there due to loneliness. Mrs. Khan is finding it very hard to relate to this new side of Kukoo. She obviously enjoyed sharing all her woes with her, Kukoo is too preoccupied now and too happy to be bothered with all that.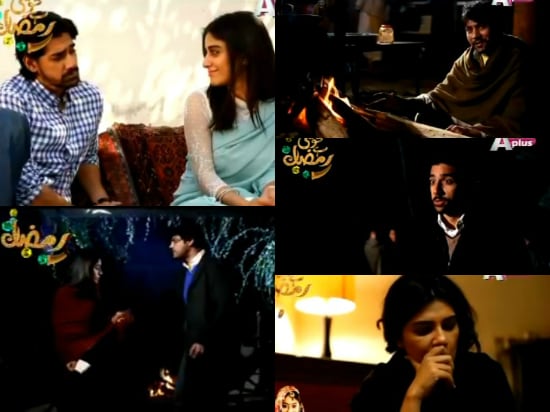 Who is Saadi? An old friend I suppose. Laila was pleasantly surprised to see him, she enjoys his company and he obviously has feelings for her. Laila confesses to him in a weak moment that she is tired of everything but she does not allow him to console her. Laila never had feelings for Mansoor but she always felt obligated to make her marriage work mostly because of her mother. Although, she keeps on saying that she is done with making people happy and wants to do something for herself now but the fact is that she still feels that she needs to make her mother happy. It is only human to want more from life and from relationships than financial stability therefore I find Laila's state of mind very relatable. Her mother keeps on reminding her that she needs to give her house and her husband more time and Laila keeps on wishing that one day she can make her mother understand her situation.
While talking to Kukoo, Laila says that her daughter looks exactly like Mansoor but when Saadi sees her daughter for the first time they are both quite sure that she looks exactly like Laila! I found it really odd when Laila got up and left without carrying her daughter's cot with her after that conversation.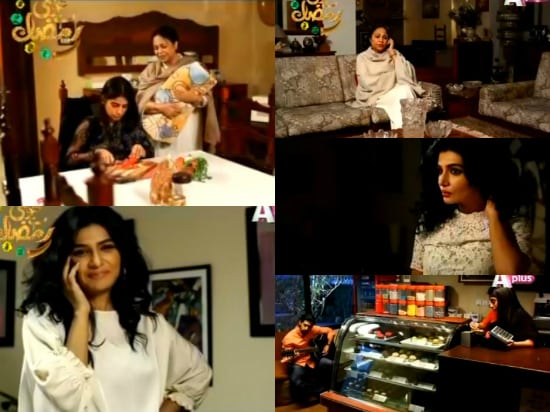 Mansoor knows only too well that he cannot pressurize Laila into having his way this time around so he decides to apologize at the end of the episode. The preview of the next episode suggested that Laila decides to give her marriage another chance even though Kukoo tells her that Mansoor isn't worth it at all. I found Mansoor's conversation with Shah Zamir very interesting, it was one of the best scenes of tonight's episode. It was like a reminder to Mansoor about how lightly he had taken his marriage and how he had refused to change anything about his life after Laila entered it. The mystery regarding Mansoor and Laila's daughter's name was finally solved in tonight's episode; the child does not have a name after all!
I must say that after watching the last episode I had huge expectations from this one but I am not sure how I feel about the latest developments. I am waiting to find out of course how the story progresses in the next episode. Do share your thoughts about this latest installment.
Fatima Awan