Aap ka mali buhat mature hai mommy kyunke vo poodu se pyar krne mei believe hi nahi krta!
Well said Laila! But guess what? Your mom's not listening! It is amazing how the writer has shown heaps of expectations that are attached to the bride after marriage and how easy everything is for the man. As long as the man is earning enough money and is good looking no one questions his mysterious behavior. In fact his behavior is justified by calling him mature, serious and stable – attributes that set Mansoor apart from other men! Only Laila knows that there is something just not right because no matter how hard she tries her husband shows little interest in her. Laila will never be good enough for Mansoor because he already has her where he wants her. He is more interested in Kukoo because she is not giving Mansoor the attention he wants. Kukoo finds it difficult to have a relationship with Mansoor especially after getting to know Laila so well. I love the way Kukoo's character has been etched out. Iffat Omer was the perfect choice for playing this character; she brings out the best in Kukoo's character.
Mansoor and his mother's reaction to the news of Laila's pregnancy was shocking for Laila. She was obviously expecting something very different. On one hand her father pampers her to the fullest and on the other her husband does not even hold her hand to assure her of his support and love. Alishba Yusef looked stunning today in all the scenes; she plays the naive, sweet and confused Laila with perfection. Laila's frequent visits to her parents' house show that she needs a dose of her father's love every day to keep her going. She would want her father to come rescue her but she also knows that she must pick herself up every time and give this marriage her best because she has to make it work. Laila does not ask for more than a wife should from her husband but Mansoor finds it very difficult to even exchange a few words with her.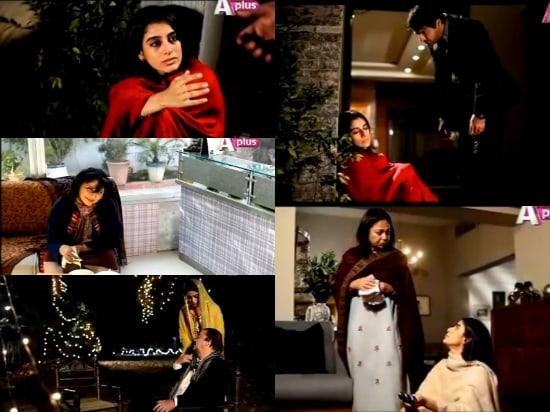 The way Laila and Kukoo had a heart-to-heart conversation tonight was actually very ironic. While Kukoo knows exactly who Laila is and where she stands in Mansoor's life, Laila has no idea what relationship Kukoo once had with her husband. She cannot even imagine that Kukoo is the reason why Mansoor keeps his distance from her. I really liked this new turn in the story, I was most definitely not expecting the two families to get closer like this. Kukoo is nothing like the other woman that we see in our dramas a little too often. There was a time when Mansoor made a commitment with Kukoo but she is not going to punish Laila for something that Mansoor did. She understands that Laila is not at fault. Mansoor made a choice and she wants him to stick to it. Keeping a distance from Mandoor is not easy because he understands her the way Khurram never will but she is trying her best.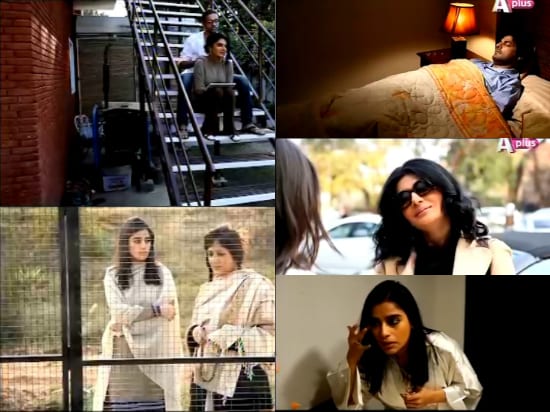 Mrs. Khan and Kukoo's conversation was very interesting indeed. Was Mrs. Khan really talking about the delivery boy? I think not! I felt for Laila every step of the way in tonight's episode and the other woman in this play has to be one of the most likeable characters in that particular category. Sohail Sameer has nailed his character; honestly speaking I did not expect him to do this well. I would give full marks to team Pehchan for giving a brand new treatment to a very old story and turning it into something very different and entertaining. This drama has a whole new feel to it and I can't help but appreciate the way the story is being taken forward.
Fatima Awan