This latest episode of Pehli Si Mohabbat showed how Zainab did everything in her power to ensure that history does not repeat itself. Just like every other episode of this drama the clarity with which everything was shown made it an interesting watch. The excessive rona dhona however could easily have been avoided. Some of the reactions were unexpected and the way Zainab took over was even more so! Even though like everyone else I wanted to see some 'action' in this episode, it is quite clear that the writer is in no rush. I find Pehli Si Mohabbat logical and meaningful even though the pace has slowed down considerably. The characters have been etched out so well that I always find it easy to connect to everyone's journey. The story is right on track even after all these weeks and there is so much more which can happen in the upcoming weeks. Some of the scenes also gave the viewers a reason to wonder whether Aslam and Rakhshi actually will go ahead with Zainab's plan or not. The fact that none of the characters are black and white continues to be Pehli Si Mohabbat's biggest strength. I hardly find myself 'judging' the characters perhaps because their intentions and journeys have been shown with so much clarity.
Zainab's Plan
After finding out what Sikandar's actual intentions were Zainab came up with a plan which she believes is good for everyone in the long run. Even when Zainab was suffering in silence her character had a definite appeal. She never shared much with Murad but whenever she had a conversation with her mother, her intelligence and insight showed. Therefore, it does not come as a surprise that this time around she did not just sit back and watch things unfold the way Sikandar has planned. Also, the reasons she gave Rakhshi were solid. She feels that if Sikandar keeps on pressurizing her using her love for Aslam, she might eventually give in. She also does not want Rakhshi to go through something far worse than what she has been through after she got married to Murad. Had Zainab's love for Aslam been the only reason why she went ahead with this plan, it probably wouldn't have been so convincing. The fact that there is so much more she is worried about makes this change in her behavior more convincing. She got the closure she needed and now she is at a point in her life where she has nothing to lose. She is also free now – guilt-free! She always blamed herself for letting Sikandar down, for putting him through so much, and had been punishing herself for all these years.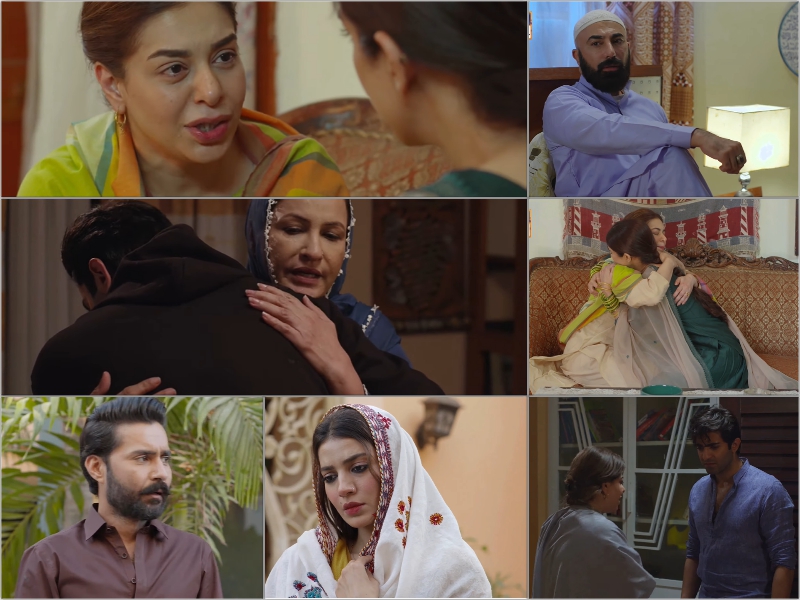 Zainab convinced both Rakhshi and Aslam in this episode. Surprisingly, both of them were reluctant to go ahead with the plan. The pressure to hold the family honor was one of the biggest reasons why they were more fearful than excited! Rakhshi's father's scene did not work for me at all; I don't understand his logic and I find it really difficult to believe that he actually is looking out for his daughter. Rakhshi feels guilty already and like Aslam said she might not have the guts to go ahead with the plan. Even after she got the phone, Aslam and Rakhshi did not. The writer is obviously making us wait on purpose! When will they meet next and under which circumstances?
Nargis went to meet Saleem and their conversation yet again was more or less the same. This time around the viewers understood more than ever why Nargis got married to Faiz Ullah. She is yet another character who is in a loveless marriage but this was a choice she made herself! Saleem is just as adamant as Sikandar, the only difference is that so far he hasn't used the kind of tactics which Sikandar is using! Nargis is clearly confused now, she does not love Faiz Ullah but she also does not want to end her marriage with him. I am definitely more interested than ever to find out what she decides ultimately. Rabia Butt has done exceptionally well in this drama especially when it comes to translating Nargis' confusion on screen.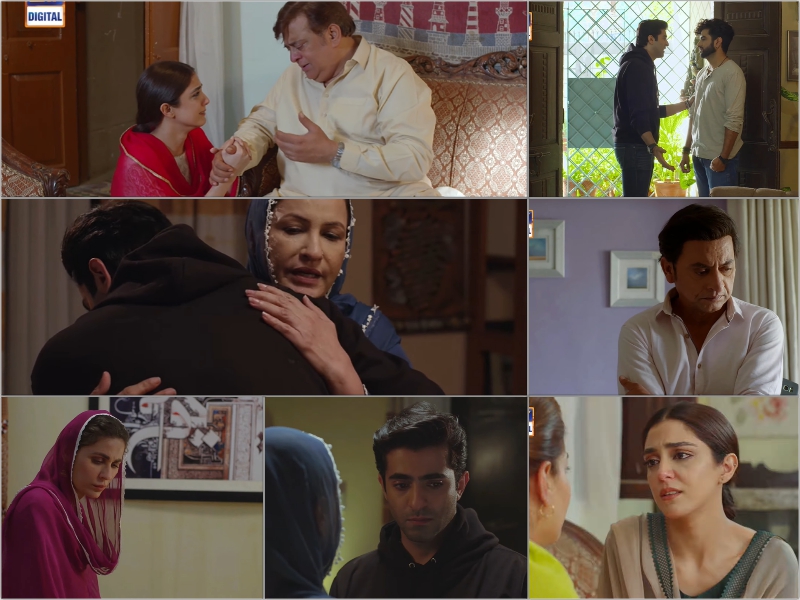 Final Remarks
Tonight's episode focused entirely on the big plan to run away, everyone's reactions were covered in detail. Zainab is turning out to be an amazing character and her journey is the main attraction for the longest time. I wish the actors were not made to cry so much! Some of the scenes could have been equally powerful without the tears. This was another well-written episode of Pehli Si Mohabbat. Most of the actors continue to impress. The stage is set and we will probably know the outcome in the next two weeks! Can't wait to find out what turns all these tracks take.
Did you watch tonight's episode of Pehli Si Mohabbat? Do share your thoughts about it.