Tonight's episode of Pehli Si Mohabbat carried forward the main idea which has been the focus of attention right from the beginning. Some of the scenarios and dialogues were repetitive but Pehli Si Mohabbat continues to be a drama that keeps on giving its viewers something to look forward to. The writer continues to use every single development in the story to take different tracks forward in a direction that is well thought out but difficult to predict. Every episode lays the foundation for an important development which is shown in the coming week. Faiza Iftikhar is one of those few writers who make sure that every single character adds something to the story and the character development is always convincing. Akram and Zainab's character development has my undivided attention at the moment.
Nargis and Rakhshi
This latest episode opened with Rakhshi overhearing the conversation between Nargis and Farooq while she was leaving the house. Nargis' dialogues explained her state of mind and reasoning in detail therefore this scene gave the clarity the viewers were looking for. However, the scene could easily have been chopped down. It was a little too long especially considering the fact that Aslam was waiting for Rakhshi and she was standing there listening to this conversation. This was an important scene nevertheless since had Rakhshi not heard all this, she would have gone ahead with the plan.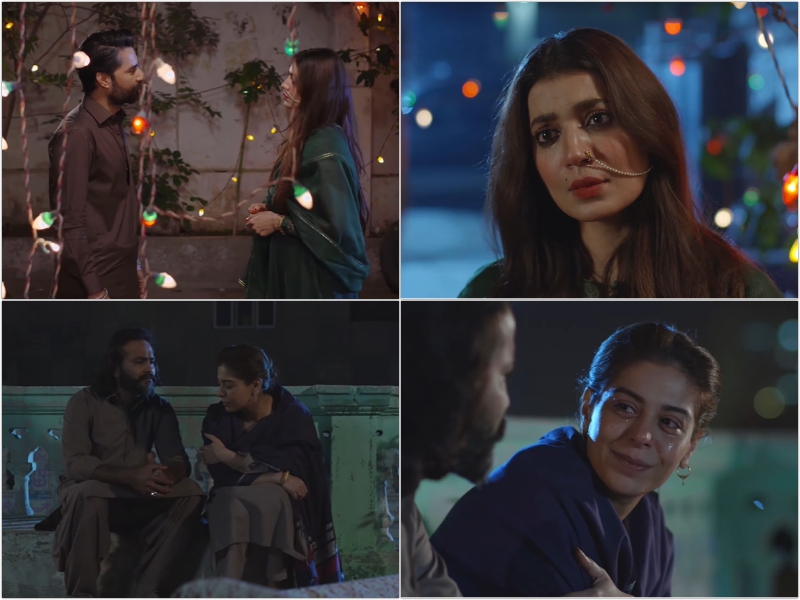 Nargis has been telling Farooq to leave ever since he came back therefore I really hope that this would be the last time she asks him to do that! Faiz Ullah's interactions with Nargis in the previous episode hinted that his faith in her would put the added pressure on her. Nargis turned out to be yet another character who chose commitment and sacrifice over love. Even though she has been breaking stereotypes right from the beginning but this time around she was the one who forced Rakhshi to choose her father's 'maan'. The fact that she tried really hard to convince Faiz Ullah beforehand makes this whole situation slightly more bearable than it would have been otherwise.
Rakhshi finally decided to use the phone Zainab gave her, to stay in touch with Aslam, only to tell that she could not come! I felt for Aslam and found it really difficult to appreciate where Nargis was coming from. Although, this entire situation was close to reality and in line with the main plot and theme of the drama, this turned out to be the most unpleasant development from this episode.
Zainab and Murad
Zainab's scenes right from the beginning of this episode suggested different things. Some of these scenes suggested that she was sure she would not survive while others suggested that she felt there was hope for Aslam and Rakhshi. She felt this was the time to start afresh since Sikandar was finally out of her life. Her dying for Murad dialogue has been repeated twice therefore I feel that she is not going to be around for too long. Zainab acknowledged the fact that she cheated on her husband emotionally for all these years, in one of the previous episodes, and her last conversation with Murad in this episode was an extension of that. Unfortunately, due to her confidence in Rakhshi, she gave Sikandar too many clues and he figured out that there was more to the situation than Zainab was revealing. Zainab will probably hold herself responsible for what happened to Aslam more than ever now. Uzma Hassan and Paras Masroor's performances were outstanding throughout, just like always! They manage to pull off the most challenging scenes effortlessly.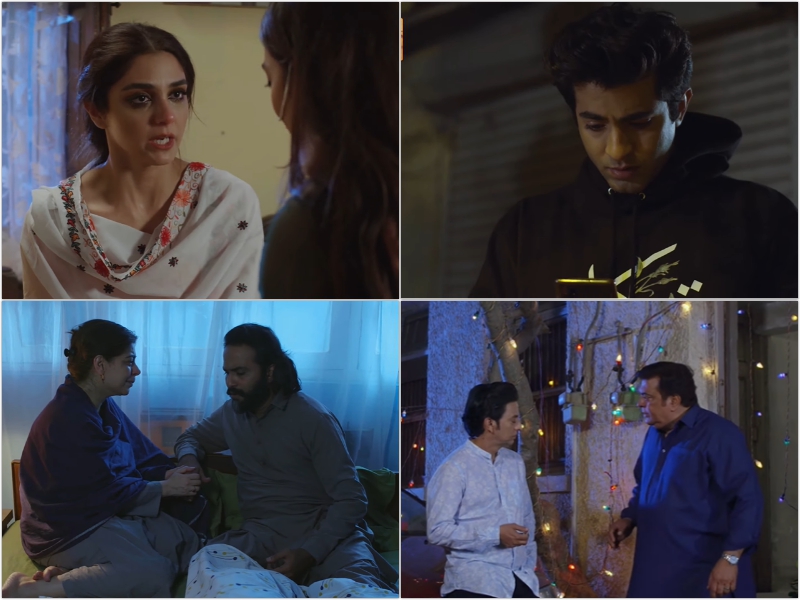 Final Remarks
While watching this episode I continuously wondered if these men deserved such committed and loving women! Faiz Ullah and Murad both are equally selfish in their own way. While Sikandar definitely does not deserve better, my heart goes out for Aslam. Aslam bechara ended up getting yet another beating, I hope he gets to be happy in the end. Tonight's episode of Pehli Si Mohabbat reminded me of one of Nargis' dialogues in which she was shown thinking just how lucky Faiz Ullah was because so many people were willing to give up their happiness for him.
The preview of the next episode suggested that the wedding will not take place even next week! Akram will finally show much-needed flexibility but will Faiz Ullah change his decision? Pehli Si Mohabbat definitely has tons of potential but the story needs to pick up pace so that we get to see how these main tracks wrap up ultimately. It is one of those few dramas which still hold my interest even with the slow pace since every episode has some substantial development to its credit and the story stays on track.
Did you watch tonight's episode of Pehli Si Mohabbat? Do share your thoughts about it.