PEMRA's latest steps to promote nationalism through TV channels and to stop content that is unethical or indecent comes after the Senate ordered it to take notice of different programmes that were not in line with Pakistan cultural identity and could easily be regarded as unethical.
PEMRA issued notice to all the private TV channels to "telecast national anthem before the start of everyday transmission as being practiced in neighboring countries to promote patriotism." In an announcement the officials of PEMRA showed their discontent with the way religion was used for commercial purposes during the Ramadan transmission by the private TV channels.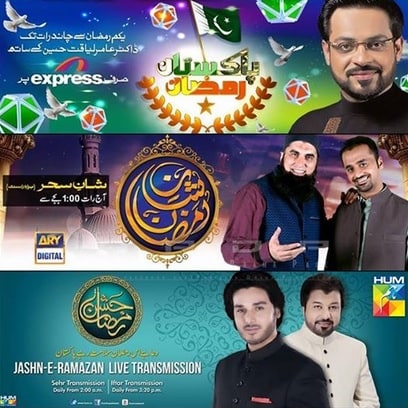 According to the announcement "Such programmes were not only lamented by legislators but also by a large number of people who believed that the programmes were against the norms and violate the sanctity of Ramadan."
The channels have been asked not to use religion to gain the attention and good will of the consumers.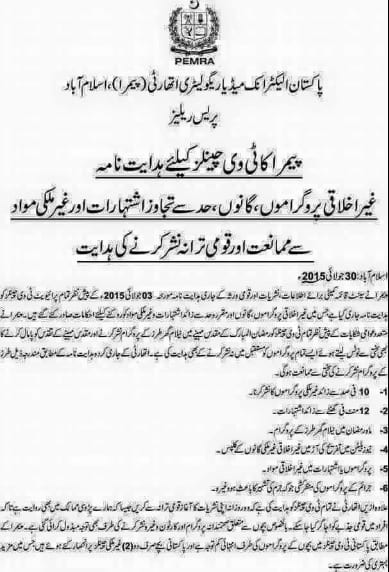 Many people have criticized PEMRA for being slow in taking action because such an action should have been taken during Ramadan so that people did not have to watch all these programmes in the Holy month.