People severely criticized songs and dances in a recent family event in Badshahi Mosque. Malik Riaz is a well-known business man in Pakistan whose empire is vast. His daughter's son's dholki was recently held in Badshahi Mosque. Like any other such affair, there were dances and songs. When the videos were uploaded on Irfan Ahson's page, people lost their cool. Not only is Badshahi Mosque a part of Pakistan's cultural heritage but it is a mosque.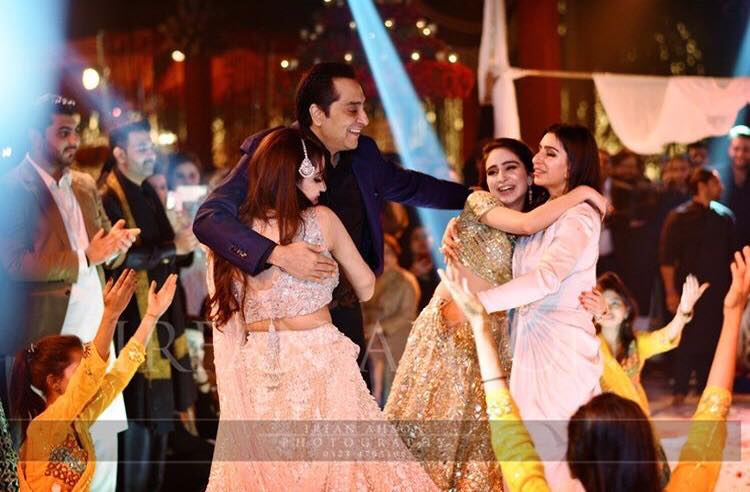 People severely criticized the Family and the authorities too for allowing all this to happen. Not only this, people also criticized the groom for man-handling his wife. The wife who is really young looks shy and hesitant to dance yet the groom pushes her to all directions to make her dance. People were infuriated to see this because they felt the way he was handling the bride was very harsh. These comments were deleted by Irfan Ahson but you can see the video here.
https://www.instagram.com/p/BqnYEGyh_qn/?fbclid=IwAR2pEfEHi_KE3oFzjnU1jyd99aIzuZeNIf0tFcravfzPza-0CrMYuX4uLkY
While the family enjoys the festivities of marriage, people cannot understand why all this had to be done in a mosque which is a sacred place. Playing music outside the mosque even is not allowed but all this was being done in its premises. Apart from this, people also pointed out that this is where Allama Iqbal's grave was so this was simply intolerable. People were shocked at the insensitivity shown by everyone involved and rightly questioned the authorities too.
https://www.instagram.com/p/BqnYNBLB3bA/?utm_source=ig_share_sheet&igshid=1ctb3nv76tfbv&fbclid=IwAR3odrnrQcEqrrWxQ6zS578s38ai3HNCcGIvwHCS579f1hBnOUIbkg9S4No