The episode started with Asrar's performance. When Asrar starts singing goosebumps are meant tp appear on your skin, consequently a very entertaining Lajpaal Ali was crooned by the star and made a powerful start for the episode. Ayesha was today again back to the stressful hosting similar to her style in the first episode.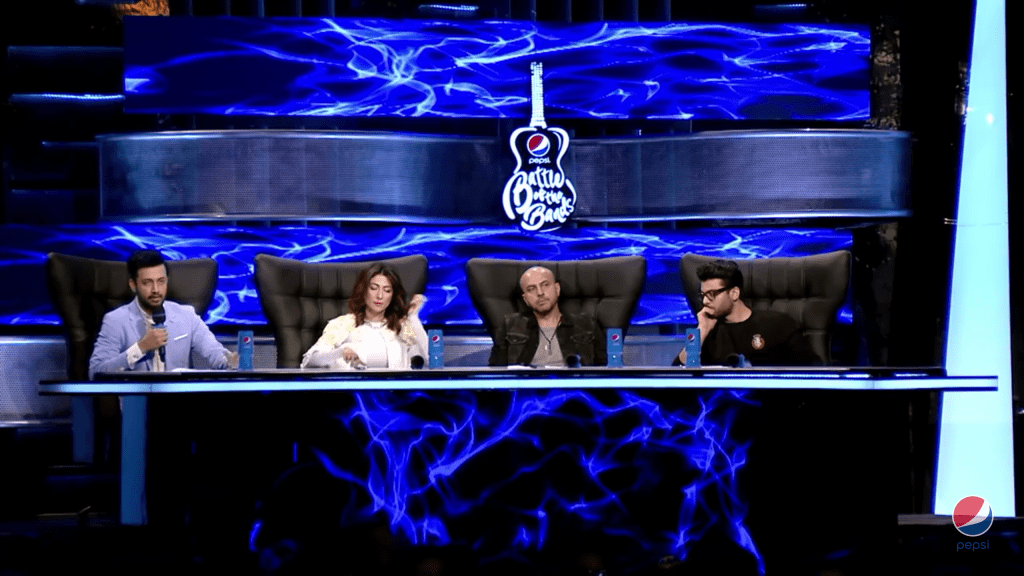 Judges were very attentive about everything that was going on and pointed out all the goods and bads. But what I feel they dragged the show maybe to complete the time frame because the verdict was loud and clear about who should go to the finals. But still they made the bottom two bands perform again which was needless as the performances already spoke for themselves.
Coming to the performances today. All three bands tried to be unique and experimental and two of them succeeded in their ventures too. The first finalist of season two Badnaam made it to the next episode straight away and even managed to get a standing ovation from the judges. They performed Bismillah Karan by Nadeem Abbas in a very different way. To be honest I am not a fan of soft folk music turning into metal notes but these guys didn't sound wrong because they know what stage presence is and can make people hinder to their performance. Despite of not being a fan of such transitions I liked how they pulled off what they wanted to do and that made them reach the finals. Roots today went with a folk song Peera Ho and the performance was visibly bad. The vocals and music were not coordinated. The lead singer didn't sound good either, maybe this was not the song for her. Judges were unhappy with the performance clearly. The last performance was by Kashmir. They made a rendition of Mendah Ishq Vi Toon by Pathanay Khan. The best thing they did was keeping the performance simple. It sounded soulful and it was my favourite in today's episode. I found it better than Badnaam's. But still Kashmir ended up in the danger zone which was so unnecessary since Roots didn't deserve a second chance today. The final face off performances were not needed but still they made the remaining two bands perform again. Roots sang Pagal Sa for knockout which may have given them a better chance at surviving if they had performed it first hand. Kashmir again did a fabulous job with their original Soch and became the second band to reach the finals.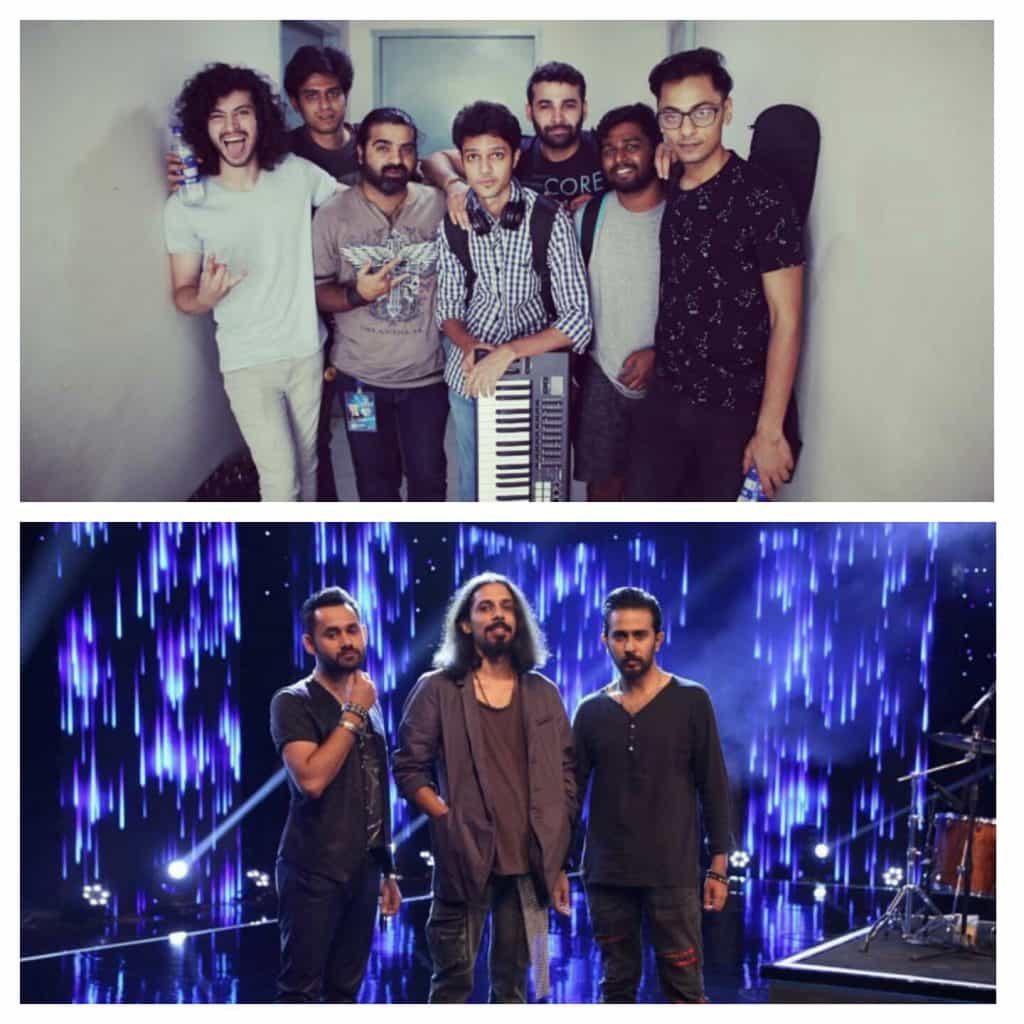 Kashmir and Badnaam are in finals now! Which band do you think will win this season? And which performance was your favourite in semifinals? Share in comments!