While there is no dearth of picnic spots and places to explore in Lahore, one can always undertake a day trip to a never seen before place. Here's a list of popular places to go for on a one day trip from Lahore:
Hiran Minar (Sheikhupura)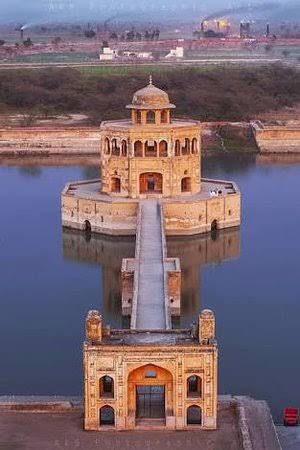 Hiran Minar is located in Sheikhupura and was built by Mughal Emperor Jehangir in 1606. While Hiran Minar literally translates to Deer Tower in English, it is believed that the 30 meter high tower was built in loving memory of Jehangir's pet antelope whose name was Mansraj. There is a hunting pavilion called baradari which is built in the centre and accessible through a bridge which is a popular spot for photo shoots, whether it is fashion shoots or just family fun shoots. Many brands have shot their ad campaigns at Hiran Minar while many people come to the place for picnics and spending time with their families for a one day trip.
Hiran Minar is at a 40 to 50 KM distance and can be reached in one hour.
Changa Manga (Kasur)
Changa Manga is actually the world's oldest and largest hand planted forests located in Kasur. This forest was planted during the British rule in 1886 and remains one of the most popular picnic spots for families and tourists to visit.

Changa Manga also has a beautiful lake with boating facilities. Moreover, the tourist attraction near Lahore also houses swimming pools, a waterfall, a water turbine, suspension bridges, a children's play area, mini zoo and spectacular wildlife park covering about 40 acres of land. To make things easier for the visitors, a tram also runs through all major spots inside the park.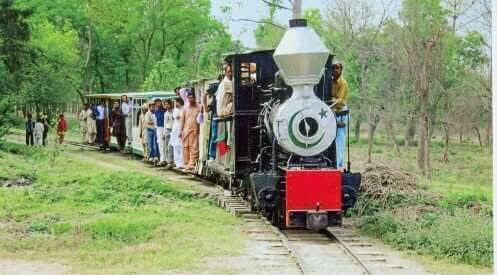 If you plan on spending more than one day exploring the forest, you can even book accommodation at Changa Manga Tourist Resort and explore nature at its very best. The forest is about 80 KM from Lahore and takes 1 and a half hour to reach.
Oasis Golf and Aqua Resort (Multan Road,Lahore)

Located on the outskirts of Lahore after just an hours drive, Oasis Golf and Aqua Resort is a members only amusement park. The luxury resort which is seemingly popular for it's water slides and top notch swimming services also offers horse riding, archery, snooker, golf and other leisure facilities.
If one doesn't have a membership, than they can go with someone who is a member.
Rana Resort (Head Baloki)
Rana Resort was established in 2007 and is situated in Head Baloki about 66 KM and 1 and half hours drive from Lahore. The resort has a wildlife sanctuary that allows visitors to see many animals in all their glory.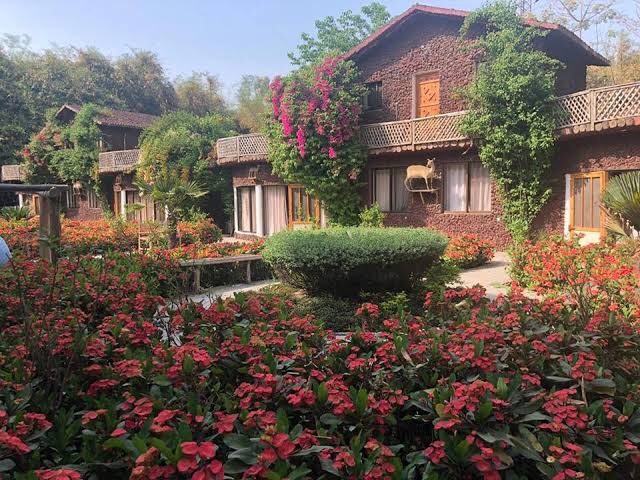 Rana Resort and Safari Park also offers different sorts of recreational facilities to its visitors, including boat rides, swimming pools, bonfire and a designated BBQ area and the likes. One can also enjoy camel and horse riding in the park.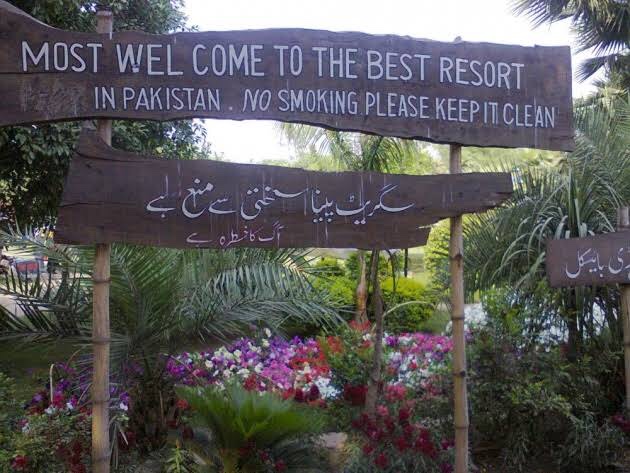 The entry fee for Rana Resort is PKR 200 per person. However, there are separate charges for the swimming pool and the train ride. One can also spend a night at the resort for which certain rates apply. The resort also allows people to hold birthday parties and other private events on their premises.