So, Lux Style Awards 2018 were held last night and it got me thinking. Umm! Wait! I'll put my thoughts aside and let the biggest star of the industry explain the situation. So here are some kind words via Noman Ijaz: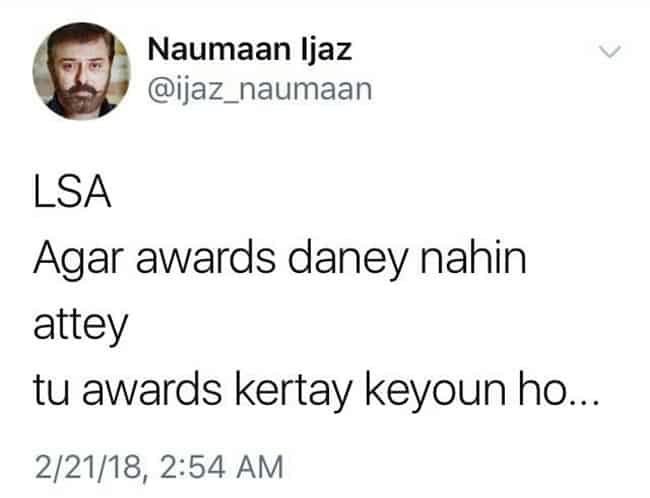 First of all, the show must change its name. LSA is not Lux Style Awards anymore. It has genetically morphed into Lux Social Media Awards or if you really want to disclose the real name, I think it would be Lux Sasta Award. Our award shows are sidelining talent for ages but you have to be somewhat discreet, giving out awards on the basis of social media memes is not a criterion. Here are some of the wins which no one can digest:
Best Actress Film-Mahira Khan For Verna: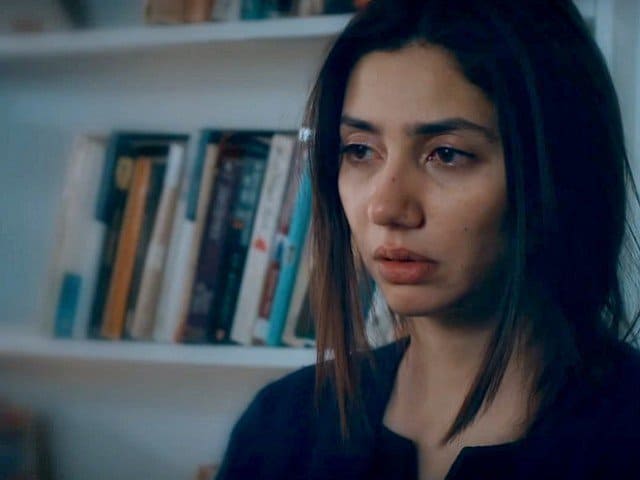 We know you have to give her some award if she is attending the event but look at it yourself. Can you justify it? Verna was an average movie and Mahira's acting was average too. While on the other hand, Mehwish Hayat won millions of hearts with her portrayal of Amal in the blockbuster Punjab Nahin Jaongi. Same is the case with Uzma Hassan, her acting was appreciated in Arth-The Destination by everyone. But since these two are not our favourites, we will give this award to Mahiar Khan since she has come to attend the event.
Best Singer Female Film-Aima Baig For Sadqa: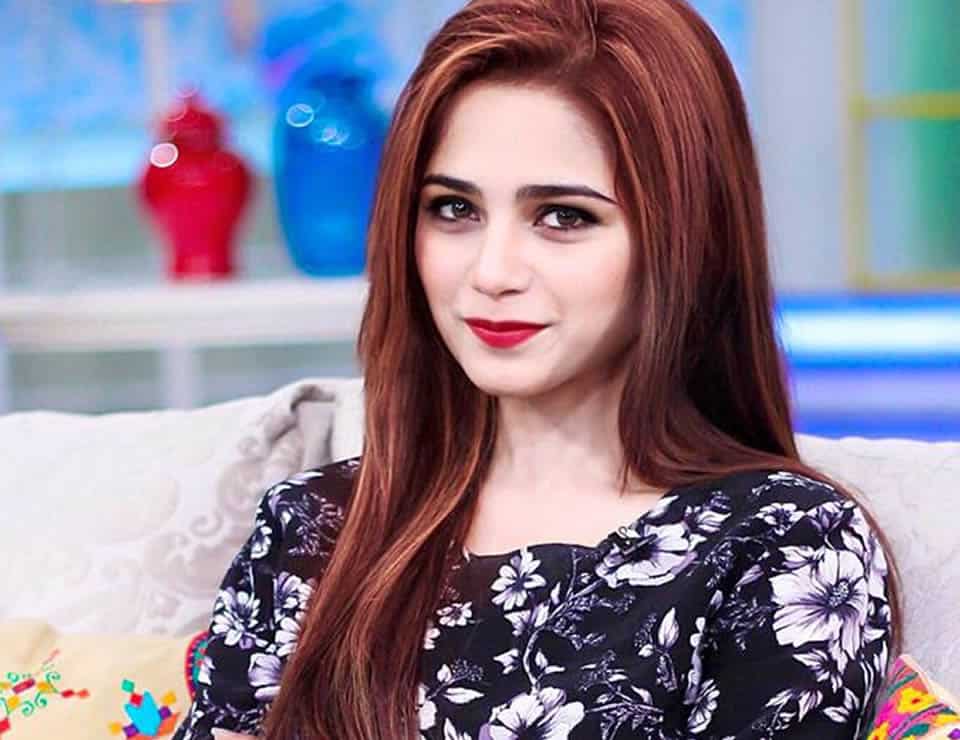 Sadqa was an Okay Okay song from Chupan Chupai. The same category had two more nominations which were far more deserving. Aima herself was also nominated for Kaif o Suroor from Na Maloom Afraad 2 which was a much popular song than Sadqa and the other was Bagiya by Jonita Ghandi. Bagiya became more famous than the film Rangreza itself. But well the LSA was again trying to surprise us.
Best TV Play-Baaghi: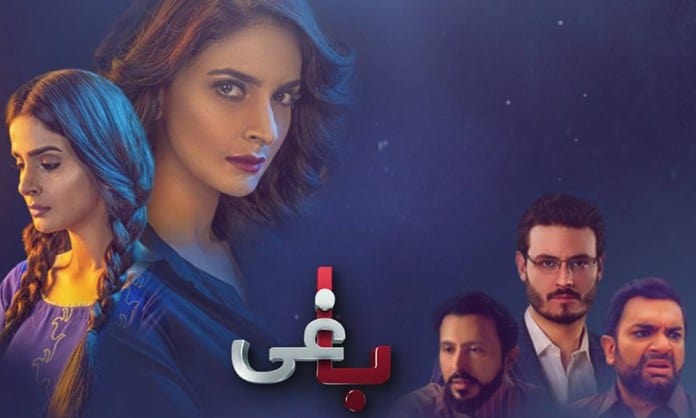 Was Baaghi a hit? Yes! Were a large number of people loving it while it aired? Yes! Did it get good TRPs? Yes! But let me remind you this category had Sang e Mar Mar and Muqabil in it too. Muqabil, a drama based on a very sensitive topic with a mind-blowing execution and for Sang e Mar Mar, I do not have to say anything. Everyone knows how superior it was and yet Baaghi wins the best play. Why? Maybe the number of posts on social media is more important than the actual worthiness.
Best TV Actor-Ahad Raza Mir For Yaqeen Ka Safar: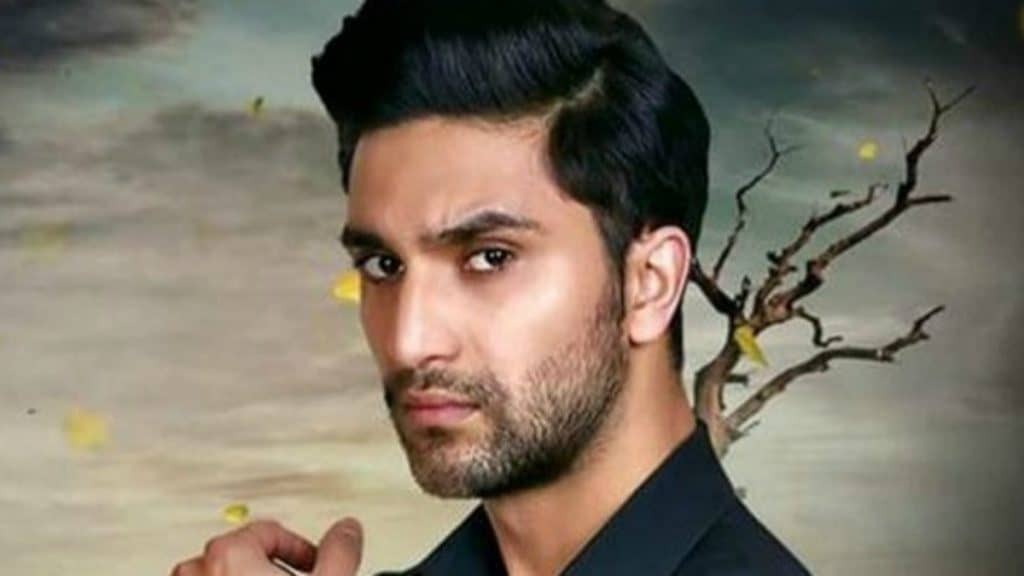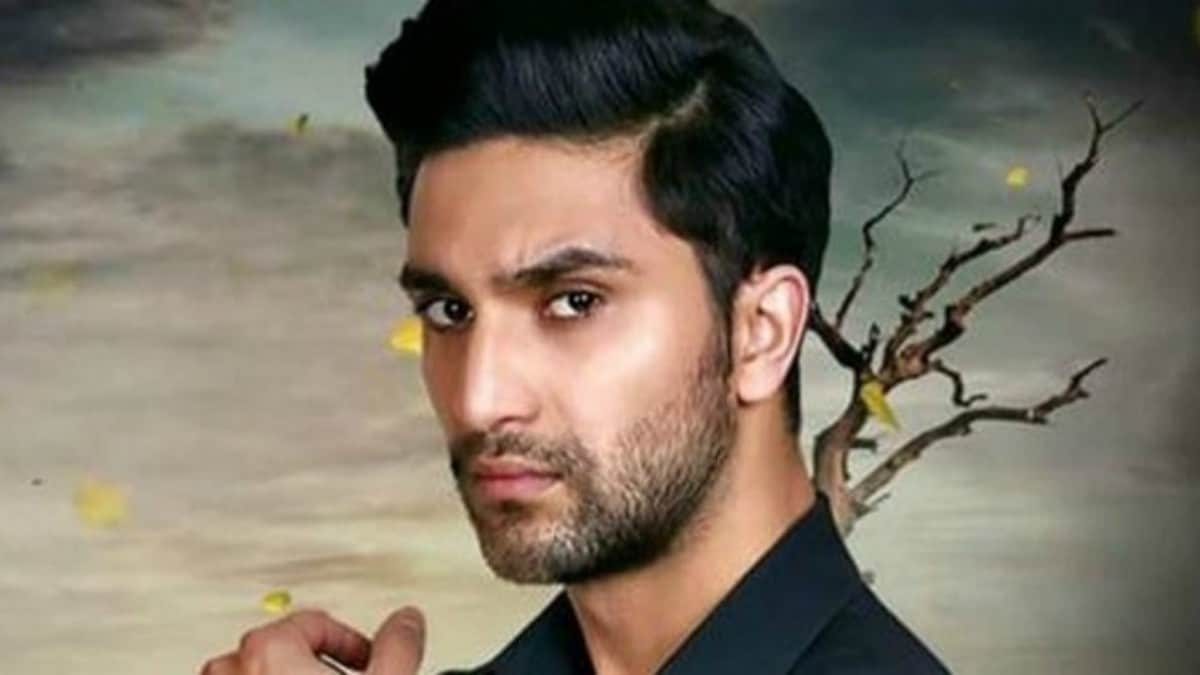 Yaqeen Ka Safar was a very good drama and the character Dr. Asfandyar played by Ahad Raza Mir won the hearts of millions. But let us be honest. The character was not the main crush till the very last episodes and even it became famous because of the sweet chemistry between the lead pair. The other actors who deserved this win more than him were Mohsin Abbas Haider and Adnan Siddiqui. Mohsin was phenomenal in Muqabil and Adnan too stole the show in Sammi. Moreover, the nominated Noman Ijaz for Pinjari in this category while his character Gulistan Khan was the main character in Sang e Mar Mar and he should have been nominated for that. But yes, Dr. Asfi is more popular on social media and these are Lux Social Media Awards.
Best TV Actress-Saba Qamar for Baaghi: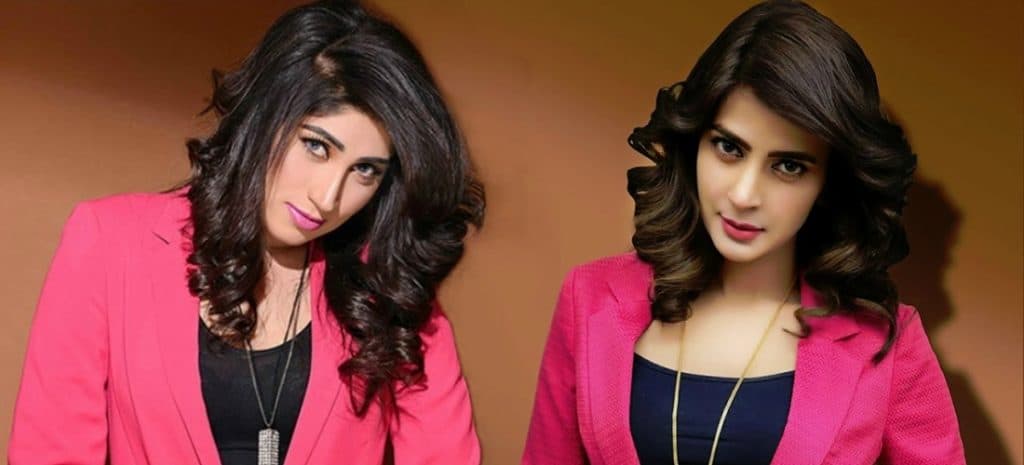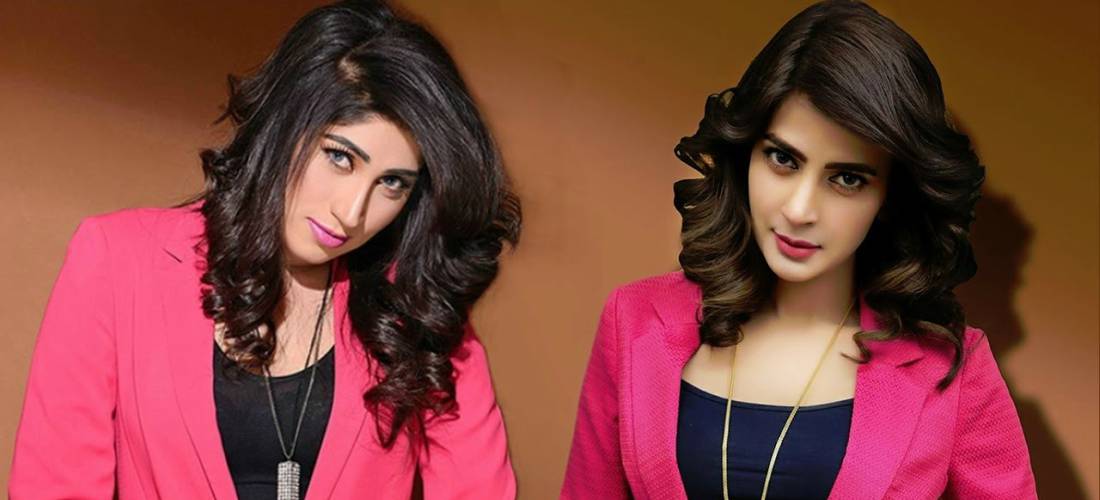 Saba Qamar is a phenomenal actress. Many times she never gets an award she clearly deserves because the other favourites are also present at the ceremony. Looks like Saba's India ka chakar lagane se value barhne wali theory is correct. As she got the best actress award for a role where she was just mimicking Qandeel Baloch and that's all that she did. The nominations of the category were also strange. They nominated Bushra Ansari for Seeta Bagri. Like why? Sajal was nominated for both Yaqeen Ka Safar and O Rangreza. O Rangreza has turned into a disaster but Sajal was still worthy of the award for her portrayal of Sassi. Her performance is thousand times better than Saba.
Yes, I know there is a voting system involved too but honestly everyone knows how voting on anything works in Pakistan. So, that was not even something to consider. LSAs should try to up their game or better tell the world openly that "S" in their name does stand for sasta!