It's important that women who feel comfortable with makeup should wear it properly, be sure of the shade that best suits you and use correct items of application to allow for a better appearance and long lasting look.
Now-a-days there is an increasing number of women don't go out without making up. They want to show the best to others, and make a good impression.
Pakistan fashion industry has a good number of groomed make artists. Some of the renowned ones are:
1. Nabila (@ "Nabila):

Nabila acclaimed hair designer and stylist from Karachi, first opened up her salon in May 1986. She has redefined fashion, style and imagery in Pakistan. Throughout her 26 year career in the beauty industry, she has contributed extensively towards refining the image of the media industry.
Nabila clasps eclectic and original styles both in her work and in her own sense of fashion. She is known for her specialized touch, be it hair styling or dramatic make up for shoots. At Nabila, the creative team works with all aspects of hair, make up and styling, believing that individualism and attention to detail are the key in customizing styles.
Each stylist at Nabila has been trained in structures and comprehensive training programs that include courses from prominent training academies, international stylists and constant updating of trends & techniques by none other than Nabila herself.
2. Saba Ansari (@ SABS):

Karachi based beautician Saba Ansari has made her place in the Pakistani fashion industry in the last 10 years by working on large scale projects that have left everyone in awe. During her successful career, which is still doing wonders, she has been responsible for the spectacular hair and make-up of various fashion events and shows. She has also worked with many top Pakistani models, photographers, T.V directors, choreographers, singers and many reputed fashion designers. The dedicated stylist and make-up artist entered the world of beauticians after having done courses from prestigious institutions such as OPI Dubai, Schwarzkopf institute of Germany, Guinot institute of Paris, Lolane of Thailand, and L'Oreal Thailand. Her list of awards includes the Indus Nesvita Style Award in 2007, and the 2006 and 2007 Lux Style Award in the category of Hair and Make-up. 'Sabs Salon', which came into being in 2001 is amongst one of the biggest and renowned beauty salons of Pakistan. Some of the services of Sabs Salon are hair styling, colouring, haircuts, and different types of massages and facials, and most importantly make-overs, especially bridal make-up.
3. Aliya Tipu (@ Alle'nora):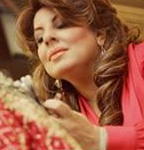 In the world of beauty and glamour, Alle'Nora becomes the perfect personification of girl's dream to look dazzlingly beautiful with all her values, desires and individuality. Since its establishment in 1997, Alle'Nora has successfully established itself as one of the top salons in Pakistan.Makeup artist Aliya Tipu is the creative artist behind the entire team of Alle'Nora, who undoubtedly knows how to create magic with her brushes, like a bold painter splashing the magic of his imagination into canvas. Besides, Aliya always makes sure the entire makeup is done by her for ultimate perfection.Fashion stylist Aliya Tipu has over 22 years of experience and is an active member of Tony & Gay and Vidal Sassoon. She believes that each bride deserves a special look which best suits her personality, her face structure and her specific desire to look beautiful on her special day. Aliya is famous for her amazing and mesmerizing eye make-up and she feels that eyes are the most essential part of every girl's face and must be accentuated to the maximum.Currently Aliya is also bestowing and teaching her mesmerizing makeup skills to her daughter Aana A. Khan. Both mother and daughter work tirelessly to maintain the standards and professionalism of Alle'Nora.Alle'Nora is surely outclass and unmatched in terms of quality and service. It has separate areas for waxing, manicures, pedicures, facials, makeup, plus a dedicated hair salon area. Besides, a large waiting lounge with AC and TV to make the brides' guests comfortable while they wait. Complimentary coffee, tea, juice and snacks are also served. Large generators are on stand-by to avoid any inconvenience or discomfort in case of power-outages. Another convenient service at Alle'Nora is the child care which is provided to their guests while they receive beauty services. And plenty of parking is always available.
4. Ather Shehzad:

Is the most renowned name in the world of glamour and Pakistani entertainment industry. Ather Shehzad is basically a single entity shared by two of the most creative persons Ather and Shehzad.Fashion stylist Ather-Shehzad has been announced as the best designer of the year and has won the LUX Style Awards two years in a row for their mesmerizing makeup techniques to transform the fair-to-middling into unforgettable faces.Ather Shehzad has his own salons and studios exclusively for those who want to look eccentric and charming!
5. Babloo Kazmi: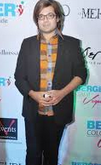 Fashion stylist Babloo is one of those devoted people, who have devoted their life to revolutionize Pakistani fashion industry. It's been 15 years to the Fashion stylist Babloo is working tremendously in the Pakistani fashion industry. Fashion stylist Babloo started working at a tender age of 14 to earn bread for his family. He faced many problems at the start of his career. Fashion Stylist Babloo worked very hard to overcome those hurdles, especially during the initial stages of his professional carrier. With the passage of time Fashion Stylist Babloo become popular among the Pakistani Fashion personalities, as Fashion Stylist Babloo has worked with almost all the prominent face of the Pakistani Fashion industry and Pakistani Showbiz industry.Fashion Stylist Babloo says that Fashion celebrities carry his given make-over easily but it's challenging to prepare the face of the people belongs to the silver screen. In this case, Film star Resham holds the given looks of the Fashion Stylist Babloo very artistically.
Which one is your favourite artist or do you think there is someone who I have missed out in the list ?. Do share your views in the comment box beneath
Enjoy reading!
S. Rasool