Tamasha is an ARY Digital reality show based on the format of Big Brother, the show is now near to it's ending. 23 days have already been passed in the house and four contestants have been eliminated so far. Now, more and more contestants need to be eliminated till it reaches towards finale. There are many competent contestants but there are five who stand out among all.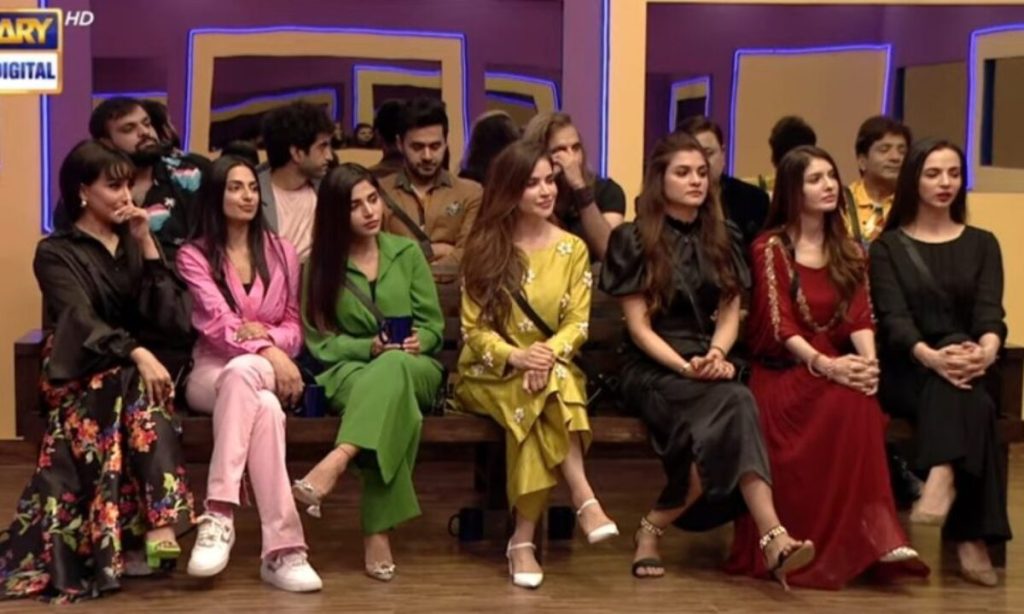 Saim Ali
Saim Ali is a popular actor and host who has come into the show Tamasha. From the day one he's been a strong finalist who plays games with passion also takes part in the activities outside the tasks. In later episodes, he also stood out as a powerful house mate, well he can be one of the finalists. Fans are also rooting for him.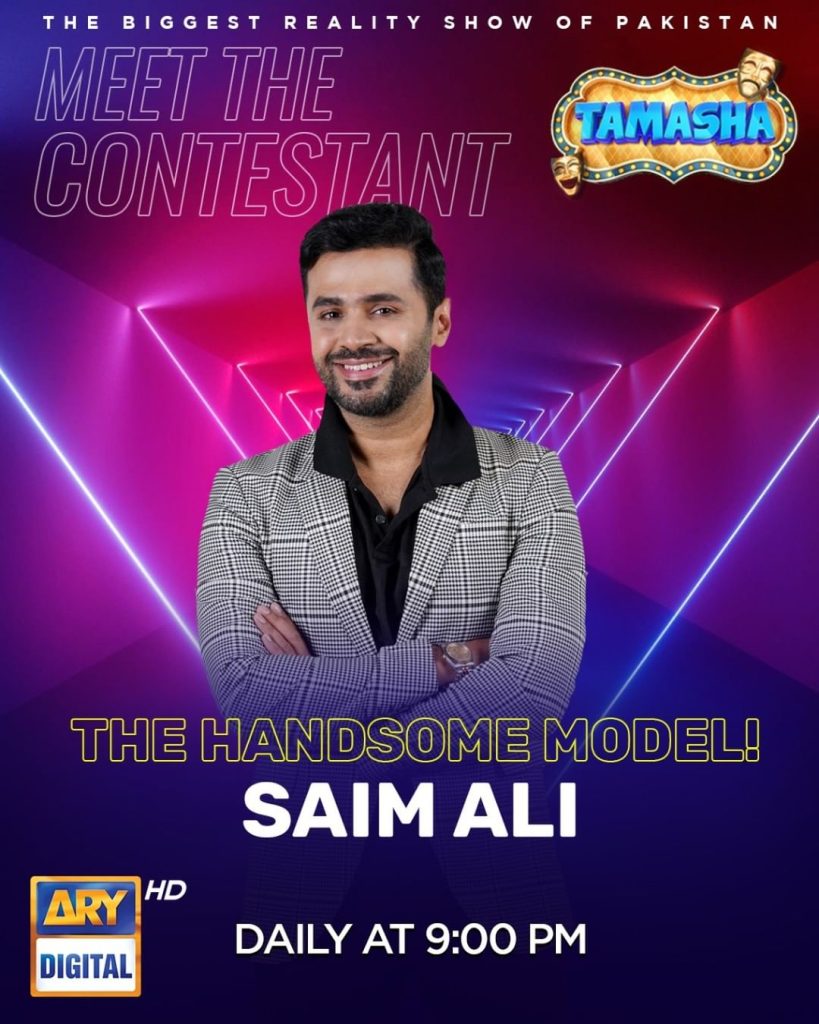 Umer Aalam
Umer Aalam is a powerful contestant and is favorite as the finalist, but he's hiding behind Aadi's fame and name, on the other hand, Aadi Adeal Amjad is playing safe and not showing his self. Umer is strong contestant but so far the house hasn't seen his individual game despite of his good ministry. For Umer to perform better he needs to take a break from Aadi Adeal Amjad and should stop messing with contestants unnecessarily. He should focus on the tasks without messing around.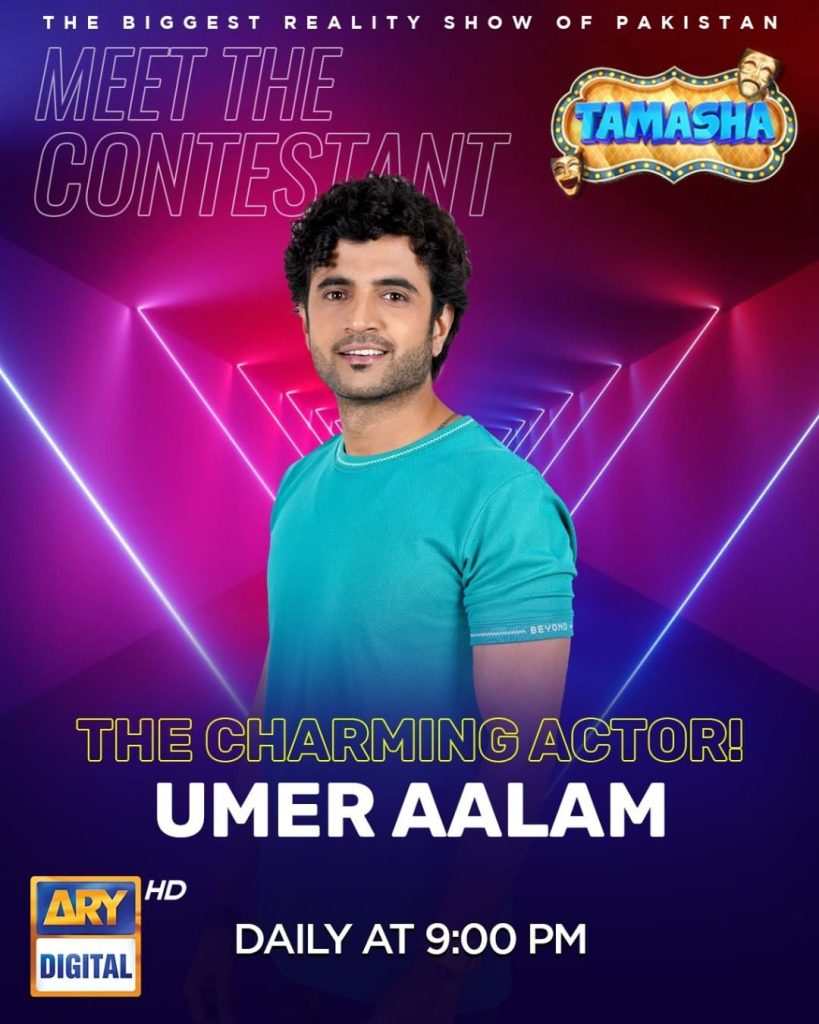 Mareeha Safdar
Mareeha Safdar is Tamasha's strong contestant who has been the integral part of the house. The thing that makes her standout is the way she plays tasks but a part from this Mareeha messes with almost all the contestants in the house except for her mate Amna. She's an overconfident participant in the house and has a potential to reach finale. Mareeha doesn't need to mess around unnecessarily as she's a strong contestant.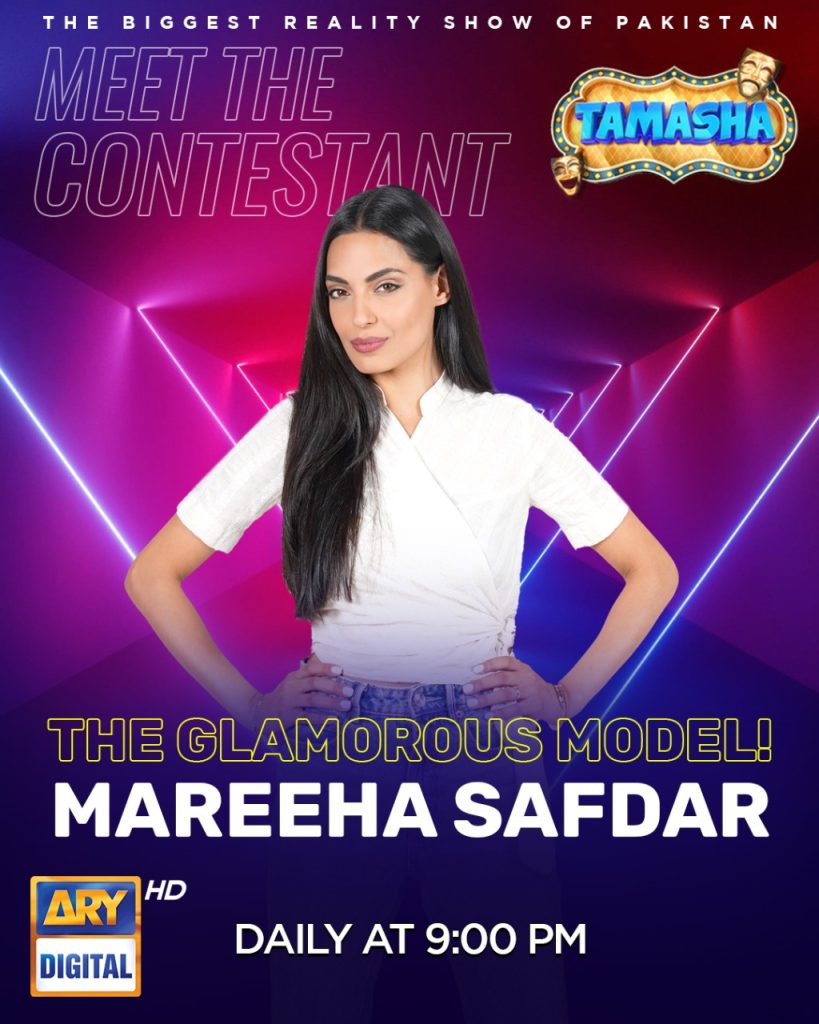 Saeeda Imtiaz
Saeeda Imtiaz is an innocent and cute Pakistani actress who appeared in the reality show Tamasha. Well, Saeeda is being adored by fans as she's not so much fussy in the house. Saeeda tries to do her tasks, she takes part in kitchen works too. She is a great cook of the house. When it comes to expressing her views Saeeda Imtiaz doesn't hide anything and fights for her right and fix the other contestants. In later episodes, Saeeda has emerged as one of the vital Finalists of Tamasha Ghar.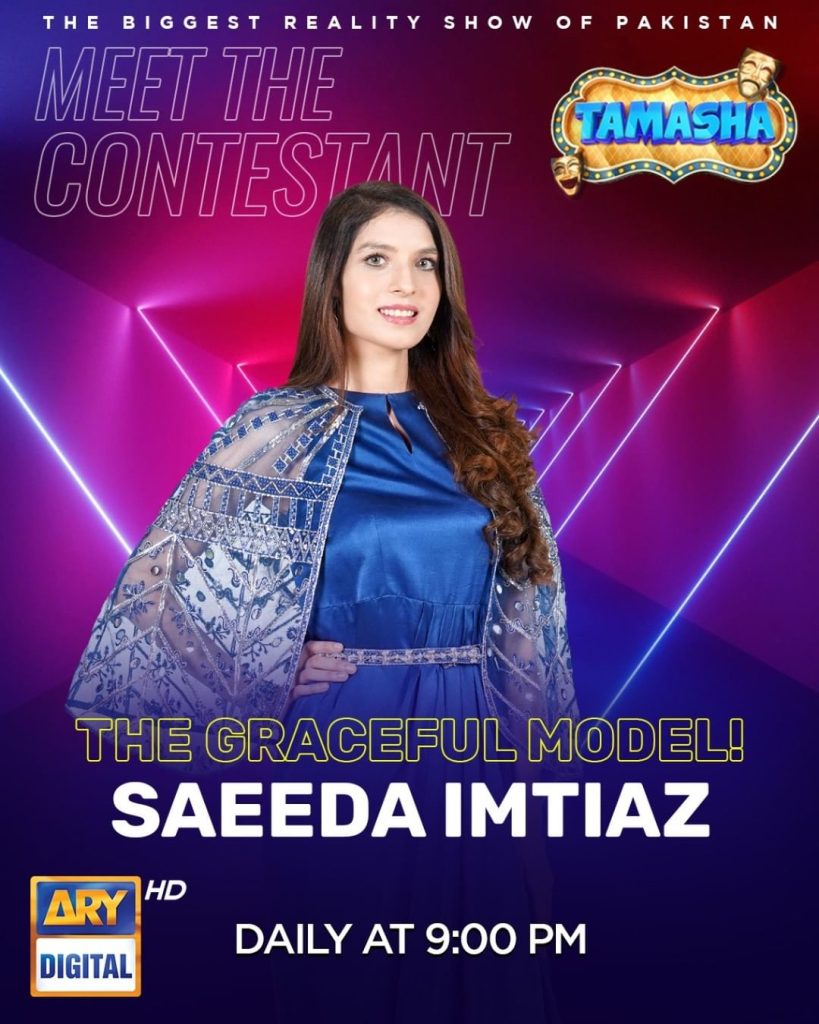 Maira Khan
Maira Khan is a popular Pakistani actress who has been garnering success and fame since many years, well, fans rooted for Maira Khan and they were expecting a lot from her and she hasn't disappointed her fans and stood out in Tamasha house as one of the powerful contestant of the show. She has been taking part in almost all the tasks and has been fulfilling all the tasks amazingly, especially , in recent episode, after remaining into Jail for two days with patience. Maira is one of the potential Finalist of the show and has also the power to win the tasks of final episodes and finale.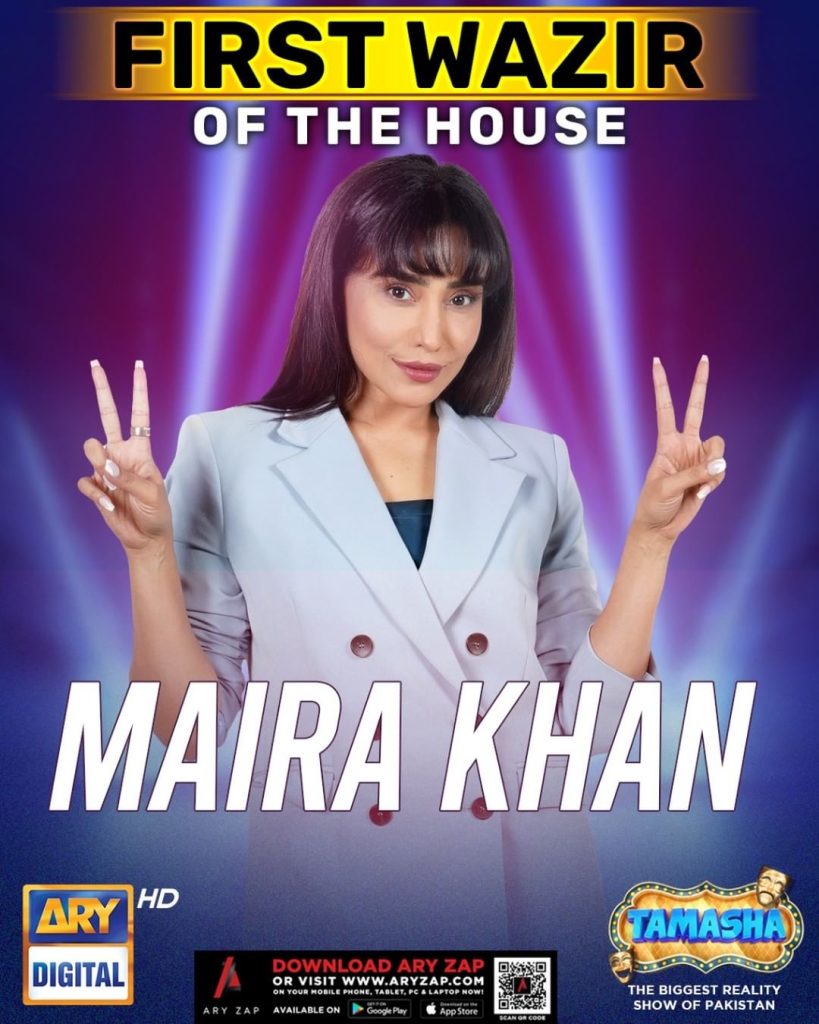 If you think that we left out Humaira and Nauman, here is the explanation to that, Nouman Javaid and Humaira are good and potential candidates but they are not sorting out their destiny in the house. Humaira messes at wrong time with everyone. Nouman is busy in gaining sympathies and he's playing safe, trying to act as angel of the house which is against the rule of the game.