Sarah Khan and Falak Shabbir have started sharing their personal adventures with their fans. Sarah and Falak are surely one of the most loved celebrities in the entertainment industry. People love how they express their love and admiration for each other and in this era, both the stars are seen sharing positive side of marriage to the world. Sarah and Falak are both extremely successful in their careers. Falak's work specially makes the little family travel a lot and Falak has been sharing glimpses from their international vacations with their fans.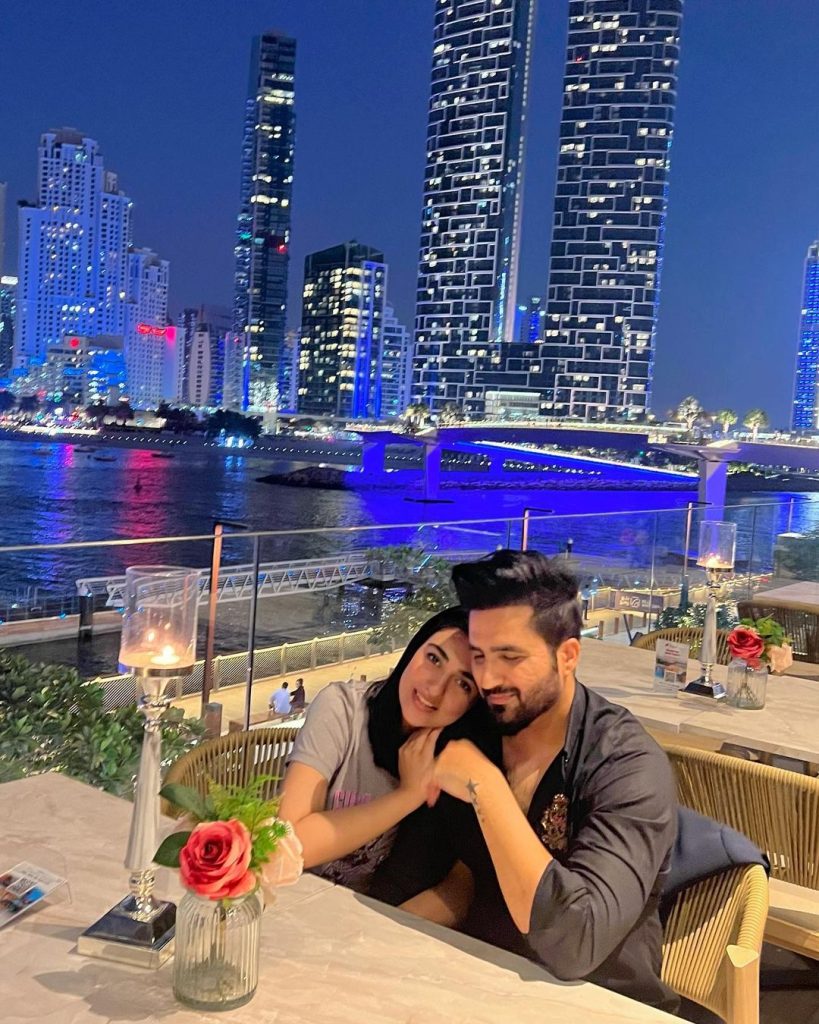 Sarah and Falak were in Dubai and Sarah decided to go for a last minute shopping spree. Falak as usual documented their journey. Sarah wanted to buy a bag which was not available at the store at that time. So she went for just one headband from Prada. Falak kept joking that he is going to get bankrupt after Sarah is finished with her shopping. Here is Sarah with her new headband: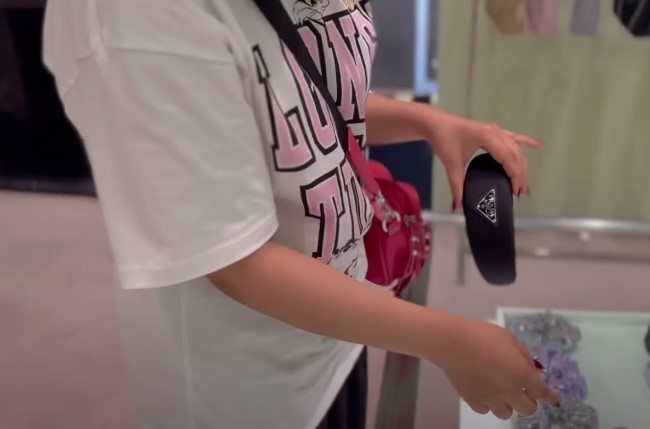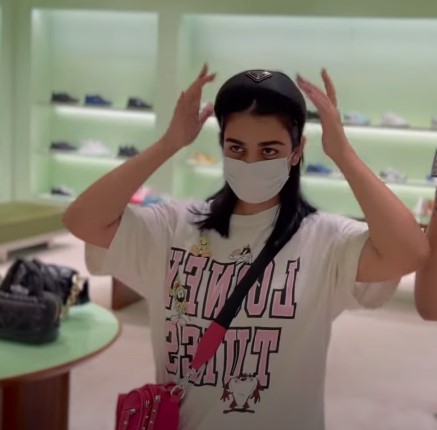 The price of Sarah's headband will surely boggle your mind. This logo embellished satin headband from Prada retails for 330 Euros including taxes.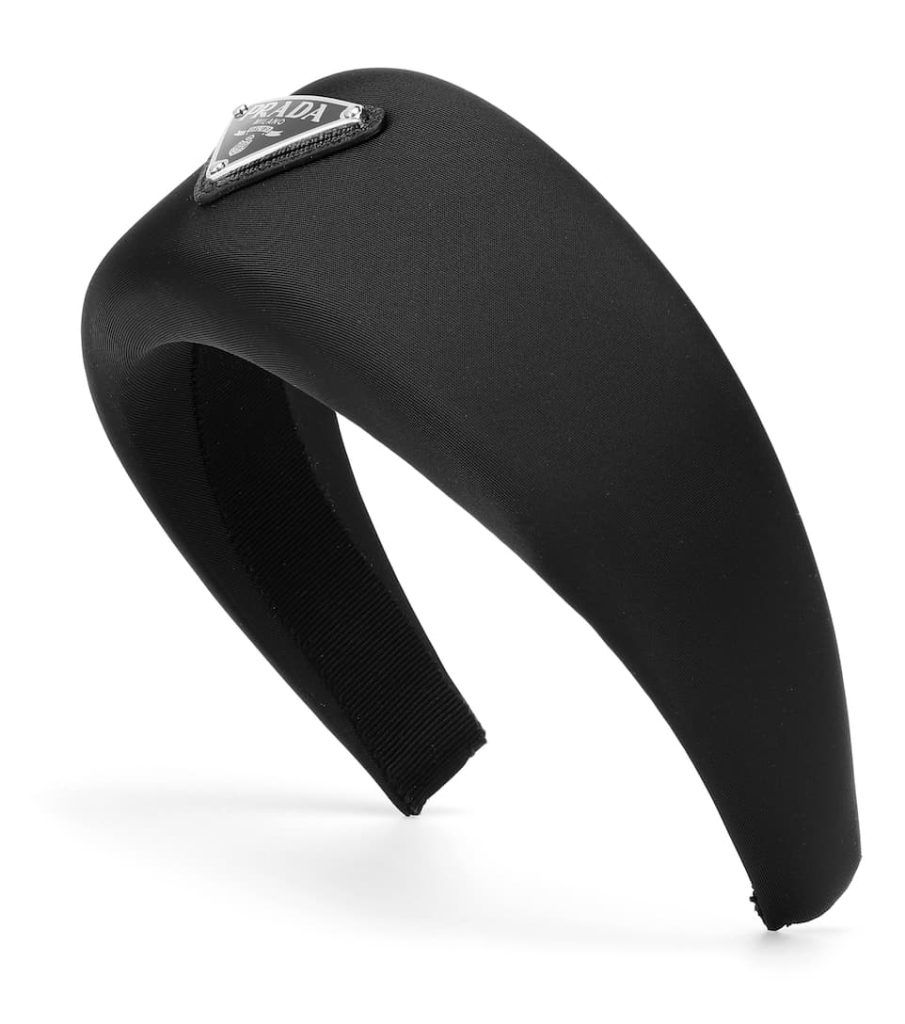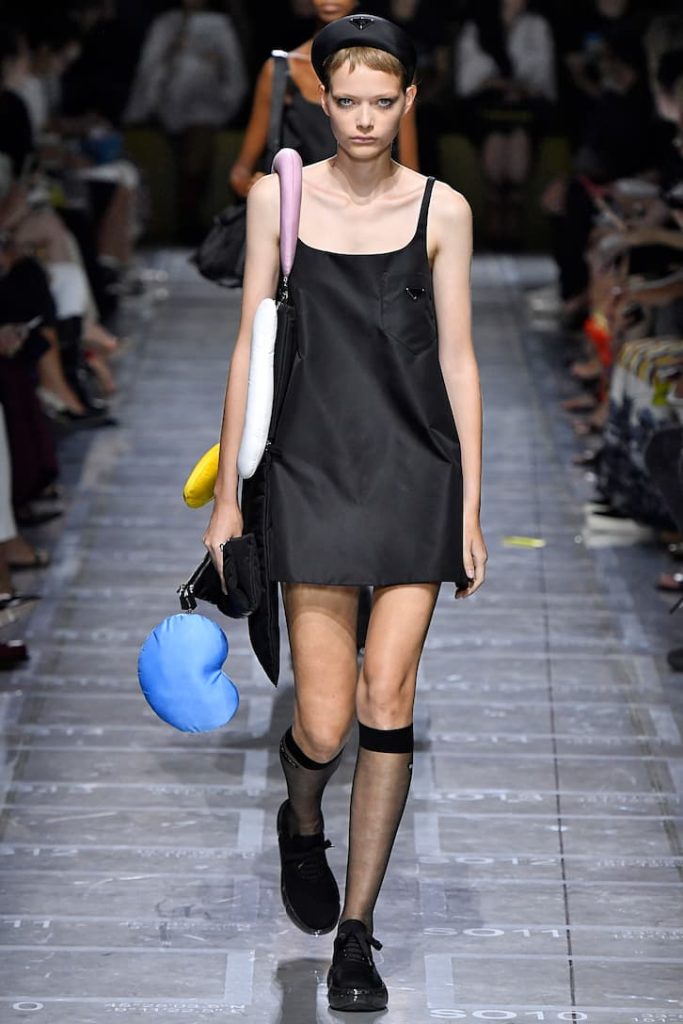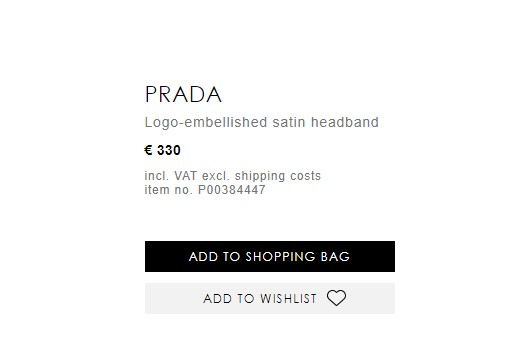 This means as of today the headband is worth 77 thousand 2 hundred and 28 Pakistani Rupees. Let's wait and see what outfit Sarah pairs her 77 thousand worth headband with.
Check out Sara's shopping spree: