Ohkay so, this episode of Prem Gali focused more on the chaos that ensued after Joya and Hamza left. It showed how on both sides, none of them was truly happy. Their family members were upset & emotional whereas Joya & Hamza themselves didn't really know what should be done. It seems they were just excited for this adventure & now when they are past that stage, they are just feeling burdened.
Chaos
It wasn't too amusing to see Hamza & Joya in such a shape where they were just unsure of what they should & they must do with the opportunity they have created for themselves. They wanted to experience life as a newly married couple living freely & doing things as they liked but now when they have a chance, they are failing to make the most of it. It shows that they too have gotten used to the chaotic life they had when they were with the family but it actually defeats the purpose altogether. In so many relationships, space, time & privacy is actually the dire need of a couple but in Prem Gali, we're getting to see a one-sided picture where they are just not ready to be on their own & like being spoon-fed by their elders, who fail to acknowledge the fact that there is a thing such as privacy which is a right of a newly wedded couple.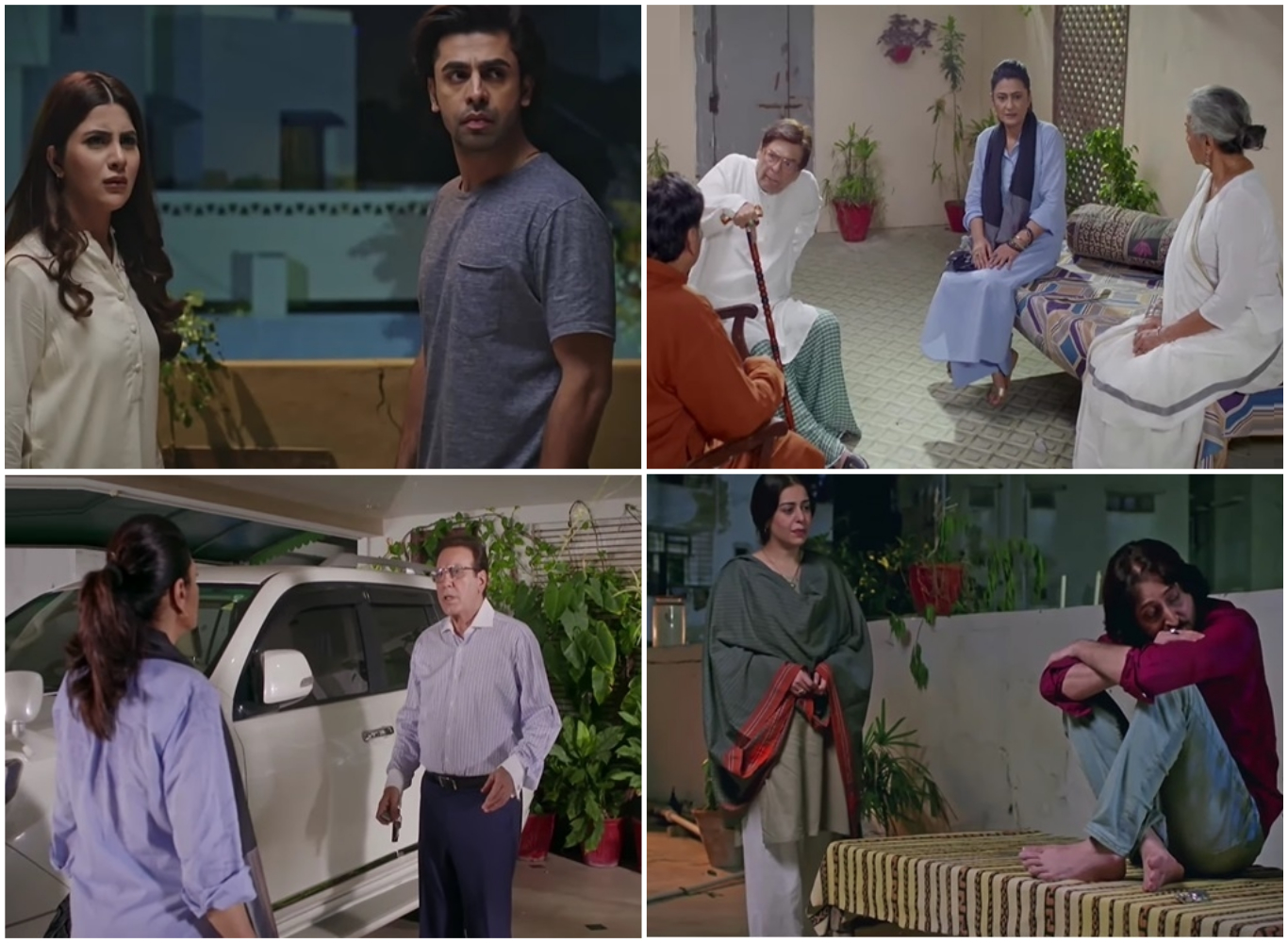 The scenes that covered the emotional state of their families were done well. They all had an argument, followed by speculations & planning. Shireen once again like paranoid that she is decided to blame Manzoor for it but then Manzoor once again came clear that he didn't have anything to do with this. Joya has found out about Manzoor & she too felt guilty for leaving her mother in the lurch.
The news has spread & people are speculating but even those scenes were mere fillers but then it was understandable because this is how things roll in Prem Gali. The next episode will also have a lot of drama with Dada Jaan not coping well with the fact that Hamza has left his family. It was also interesting to note how both sides were blaming Hamza & Joya for coming up with this plan, whereas none of them actually thought about it that may be they both were on the same page & wanted this for themselves equally.
Wrap It Up Please
This episode of Prem Gali was average & it seems that they are on their way to wrapping the drama up, which I feel should happen soon. They have already taken things a lot slower than this kind of drama deserved so a happy ending is very much needed. However, it is upsetting that so far nothing has progressed between Musarrat & Luqman, talk about things being slow. Sohai Ali Abro has acted really well throughout the drama but in this episode, she went overboard. She usually has the tendency of overacting & in this episode in particular she showcased just that, which wasn't a lot of fun to watch though. Please share your thoughts about this episode of Prem Gali.
Keep Supporting,
Cheers,
Zahra Mirza.