Ohkay so, Prem Gali is the type of drama that you can just tune to, in order to get entertained because everything is very situational along with some real fun dialogues & conversations. It is always good to watch such dramas where each & every character has its own personality & without much effort, when they all come together, they create amazing chemistry which is always refreshing to experience. It has been established by now that although with each passing episode, a bit of a story gets unfolded but in general, everything is quite situational which covers the collective mindset of the people residing in Prem Gali.
Fun Episode
I am glad they didn't just introduce all the characters immediately, this is why now when slowly all the characters are making an entry, it is helping in building up the interest. As much as I was keen to find out more about Nargis, I was pleasantly surprised to see her husband Mateen. They both are a representation of those people who are very superstitious & believe in what they actually want to believe in without logical thinking. It took one basic conversation between Chaudhry & sons & Haseena for the rumor to spread & take such a turn where people started contemplating whether Hamza's grandfather was really handsome that he compelled the ghostess to cross borders for him. That entire conversation was hilarious & then the way Mateen kept making sure that no one forgot about the new species that have started to reside in Prem Gali was amusing too.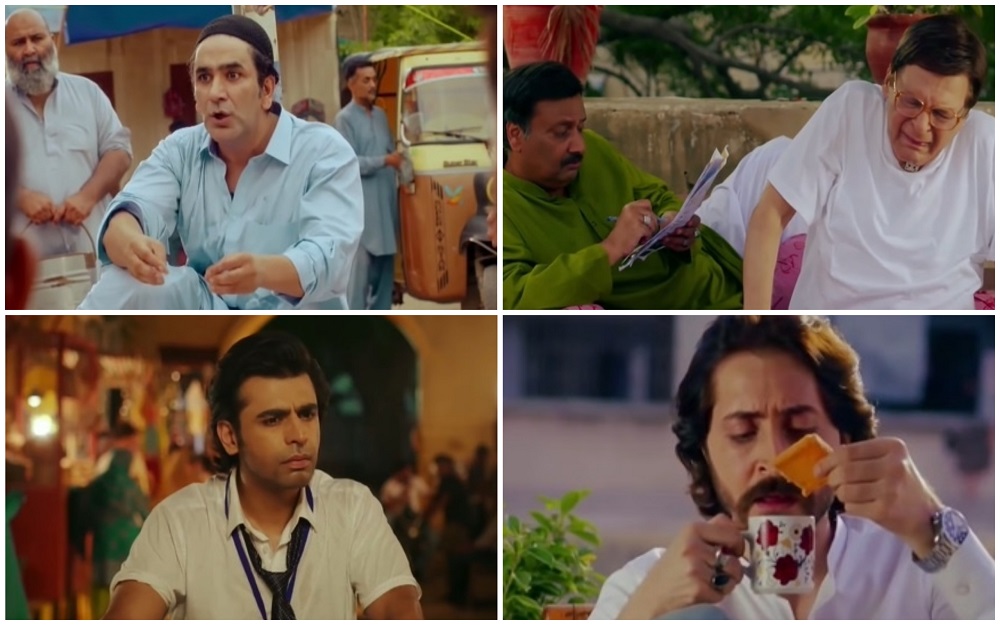 It was interesting to note how the things Rahat told to Joya about Shireen made it far more clear why she turned out to be such a tough cookie. It was because Shireen saw that despite all the efforts of pleasing her husband, despite being a soft-natured, kind-hearted person that she was, she couldn't save her marriage, that ended up having a reverse effect on her & that's when she decided she won't commit the mistakes her mother did. In one way or the other, the writer has also shown that no matter which extreme you're at, marriage is hard work and needs a middle and common ground between the husband & a wife to make it work.
Joya & Hamza's love story is turning out to be cute. The writer has added all the flavors that are in any love story of youngsters as possible in Prem Gali too. This is the reason we get to see them bickering over small things, having misunderstandings, walking the extra mile to catch a glimpse of each other & throughout the day, thinking about when they are going to see each other next. All these moments shared by both Hamza & Joya are cute & make their equation interesting, but then again, it is imperative that they have a lot of obstacles to overcome.
The entire conversation that Chaudhry & Sons' had about their marital status was hilarious. The way their father recommending lying to conceal their past was amusing too. If things were as simple as they thought they'd be, they wouldn't be having so much trouble finding a girl for Hamza. Anyhow, Luqman already is catching onto what Hamza's up to, but the rest of the family members have yet to figure it out. For the first time, there was a bit of eagerness from Joya's side too which was interesting. I like how the writer has kept their feelings & development of the relationship quite organic & raw. They are two young people who got attracted & started liking each other & that's how they are approaching it as well, no complications nothing at all!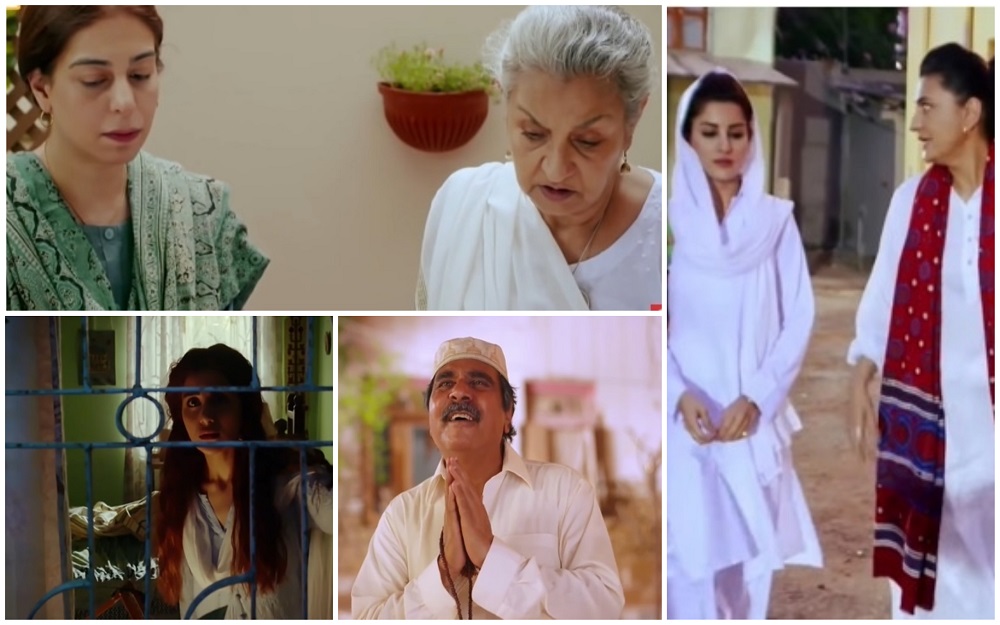 Funny Conversations & Dialogues
This episode of Prem Gali was interesting & fun to watch. I am liking the simple & light-hearted overall vibe of this drama. It is the kind of drama where you don't need to put in much effort to pick up the details that are being shown or discussed. A complete entertainer with some real fun dialogues & conversations. I was in a fit of laughter when Rahat & Musarrat discussed Rahat's family that resides in Hyderabad, the entire essay with which they paid tribute to the beautiful features of all of their female relatives was hilarious. The ease with which Shamim Hilali & Uzma Hassan delivered those dialogues made it look like they actually are so used to speaking like that, which goes to show the kind of effort all these actors have put in to embrace these characters in order to portray them to their full potential.
In this episode, in particular, Farhan Saeed & Sohai Ali Abro were really cute. I also really like Tau Hidayat's character, the things he said about wanting to go to Umrah were sweet, it goes to show how neighbors share their plans & certain dreams with one another while the other doesn't mind giving health advice. Although Shireen was blunt with him, what she said came from a place of concern. The preview of the next episode was quite intriguing, can't believe Luqman & Fari will be framed for something but then again, considering the way things roll in Prem Gali, it would be a perfect case of the mountain of a molehill. Please share your thoughts about this episode of Prem Gali.
Keep Supporting,
Cheers,
Zahra Mirza.