As PTA has decided to ban Player Unknown's Battlegrounds (PUBG) Mobile for being addictive and harmful for player's health.
It is one of the most favourite games of Pakistanis and many people were quite crazy about it.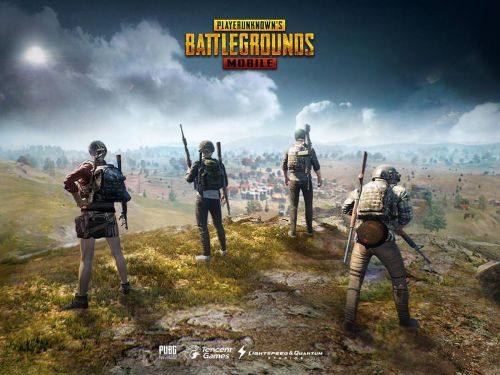 However, due to a few death incidents because of the game, PTA has banned PUBG temporarily and issued a notice. It says:
"In view of complaints received from different segments of society, Pakistan Telecommunication Authority has decided to temporarily suspend the PlayerUnknown's Battlegrounds (PUBG) game. PTA has received numerous complaints against PUBG wherein it is stated that the game is addictive, wastage of time and poses serious negative impact on physical and psychological health of the children."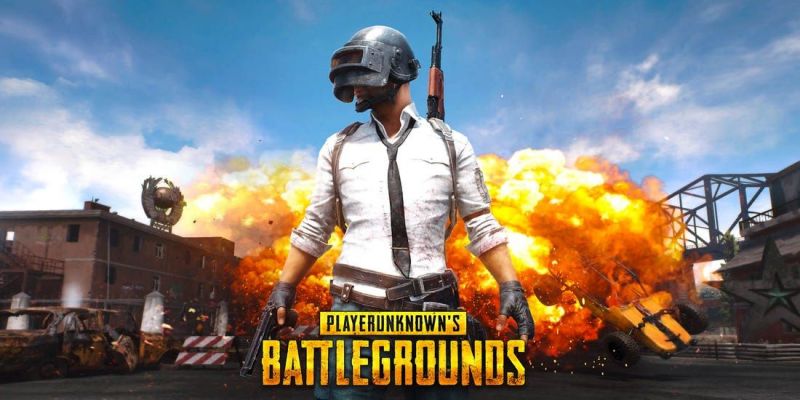 This news has shocked the players and PUBG lovers are not taking it lightly. In order to cope with the situation, they are venting out.
Taking to Twitter, PUBG lovers have expressed their emotions through memes and angry posts.
Let's check out how PUBG lovers are reacting:
Parents rightnow :-#PUBG pic.twitter.com/w5mOE15j3z

— Rafay siddiqui (@Rafay_sayss) July 1, 2020
My Mom Right Now. 🙄😒#PUBG pic.twitter.com/lVGh3hasBP

— Ayaz Ahmad (@Ayaz2A) July 1, 2020
#PUBG has been temporarily
banned from the from the govt.
Parents to govt : pic.twitter.com/5T9oTUQvgh

— Adee_Khan (@Adee_Khan_94) July 1, 2020
1 min silence for crown 👑 players
2 min silence for those who bought ROyal Pass#pubg pic.twitter.com/9NfE40A6oB

— Dr Fury (@DrFury9) July 1, 2020
Pubg is temporarily blocked in Pakistan

Meanwhile : #PUBG pic.twitter.com/TOf8P1KAjZ

— Muhammad Irfan khan (@Muhamma81056128) July 1, 2020
#pubgban pic.twitter.com/I4LcyfFuSN

— Awais ur rahman (@awaispti7) July 4, 2020
#pubgban #PUBG #PUBGMOBILE #PTAofficialpk #PTIGovernment pic.twitter.com/MiEEFXcdLy

— Hassan Chaudhry (@HassanC16211485) July 4, 2020
#pubgban
Me to a PUBG player
"Yra aik do din game nahi khelay ga to kya ho ga?"
My addicted friend; pic.twitter.com/wz16f6CMiD

— Dhaniya_Podina (@dhaniya_podina) July 2, 2020
Me waiting for the suicide rate to plummet after #pubgban . pic.twitter.com/7TkCpr7DIH

— Aliya (@AliyaIffat25) July 2, 2020
*#pubgban trending on twitter *#PUBG lovers rn : pic.twitter.com/9MBWaDQA8p

— Meme_waali_didi (@meme_waali_didi) June 30, 2020
Situation of every #PUBG player in pakistan right now😂😂#pubgban pic.twitter.com/LWAJkNYJ6H

— wastingmytime (@Arslan62572201) July 2, 2020
Literally,Suicide cases are now zero After PTA banned PUBG.
Suicide cases due to poverty are zero After PTA banned PUBG.
Petrol prices are reduced to 75 again after PTA banned PUBG.
Pakistani graduates are earning more than bill gates After PTA banned PUBG.#pubgban #PUBG pic.twitter.com/RkRXOFfuXz

— Amina (@AminaKhan143) July 2, 2020
Do PUBG gamers do corruption?
Do PUBG gamers commit robberies?
DID PUBG players attacked PIC?
Do PUBG players take bribes?
are 1.9 million cases pending because of PUBG players?
if not, why is PUBG being banned instead of actual problems? we reject PUBG ban#UNBANPUBG #pubgban pic.twitter.com/KbMhJfM5M7

— Ahmed Asks (@AsksAhmed) July 2, 2020
I feel sad for emerging Pakistani gaming channels. #PUBG is most demanded game by audiance and now that #pubgban, we have to come togather and make it a trend#UNBANPUBG
@PTAofficialpk pic.twitter.com/HRJoCwtzrv

— Saad Younis (@Mr_Pagla) July 2, 2020
Where is @PTAofficialpk now ?? Apps like tiktok a real cancer to this society, available to use, clearly shows where we are heading towards #pubgban pic.twitter.com/UhL1o8MGCi

— Aqib Raza (@Aqiibraza) July 2, 2020
#pubgban trending*

Meanwhile Dynamo and mortal : pic.twitter.com/XBljxH19TM

— HUNTSMAN 💫 (@hp_mode2) June 30, 2020
#pubgban trending on twitter
Meanwhile streamers to people: pic.twitter.com/qGkZ5TNfYa

— Satyajeet sarangi (@Satyajeet1902) June 30, 2020
After seeing #pubgban on trending.
Le everyone to streamers:- pic.twitter.com/5Q79P4VeuO

— Harsh (@Nhiipata) June 30, 2020
After seeing #pubgban is trending

Le china:- pic.twitter.com/jdRM1Sziju

— Paapi Gudiya😎 (@epic_meme00) June 30, 2020
#pubgban
Me: Playing #PUBGMOBILE
Friend: Bhai teri game kese chl ri hai.?
Me:👇 pic.twitter.com/sbAF5GVoHd

— Rizwan Zaidi (@r_zaidii) July 2, 2020
Pubg players to Pakistani Govt#pubgban pic.twitter.com/cmJbQuxFuT

— Certified Harami🖤 (@stfu_pewdie) July 2, 2020
And the picture says it all! #pubgban pic.twitter.com/SYR1MzKfbP

— Iffi Awan.🇵🇰 (@Iffi59360064) July 2, 2020
#pubgban trending pic.twitter.com/mzEB2SxJQV

— رومانا (@RomanaRaza) June 30, 2020
Atleast PUBG was much better than this Tiktok Cringe.😏😏#pubgban pic.twitter.com/0dCn2tFwCL

— Ali_Hassan (@AliHass15411786) July 2, 2020
Can't Wait for Pakistan to Look like this after banning #PUBG #pubgban pic.twitter.com/lfqPa9kfSY

— Z A I B I 🍁 (@iamShahzaib_2) July 2, 2020
This is Pakistan after banning PUBG#pubgban pic.twitter.com/IuffJX5uqt

— BABAR (@Babar__says) July 2, 2020