The new reality show Tamasha is making waves on media and social media because of its good quality production and the engaging content. The show is airing on Ary Digital, the super entertaining show is based on the format of international show Big Brother. In the show, the participants live in a same house for six weeks. In the house, they are compelled to abide by the set rules and regulations given by the house. Actor Adnan Siddiqui is hosting the show. Well, the participants are having the amazing time together.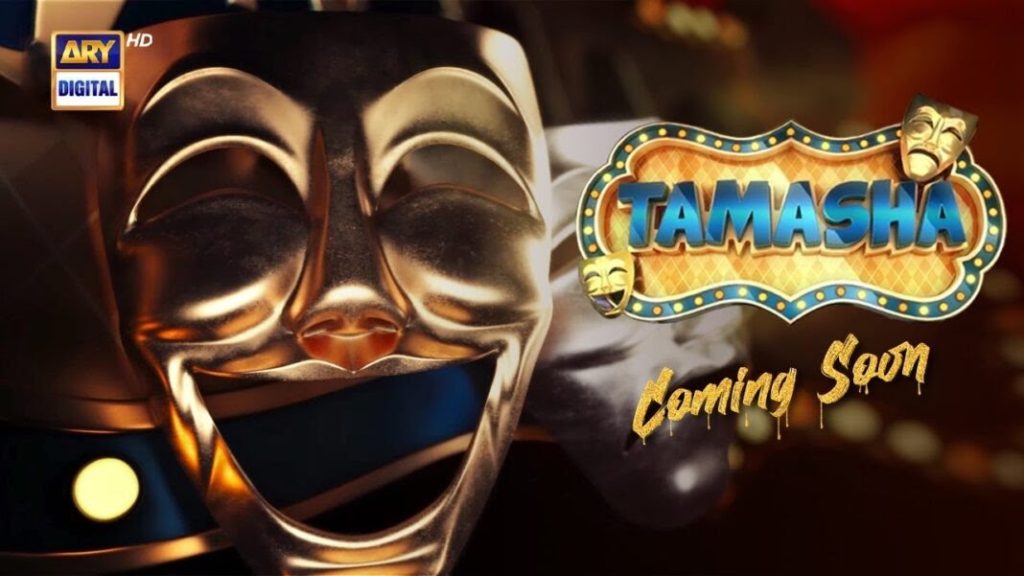 Well, since the start, the show was called out for being the copy of popular indian reality show 'Big Boss', which has been airing since last 15 years. Pakistani actress Veena Malik was also part of one of the old Big Boss seasons.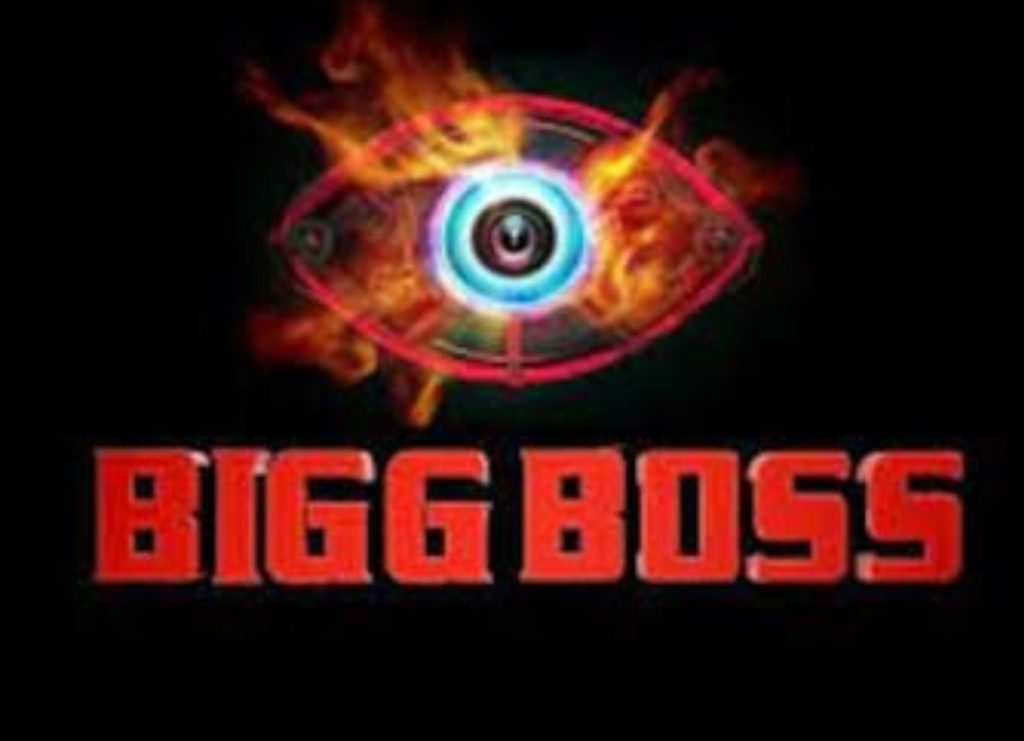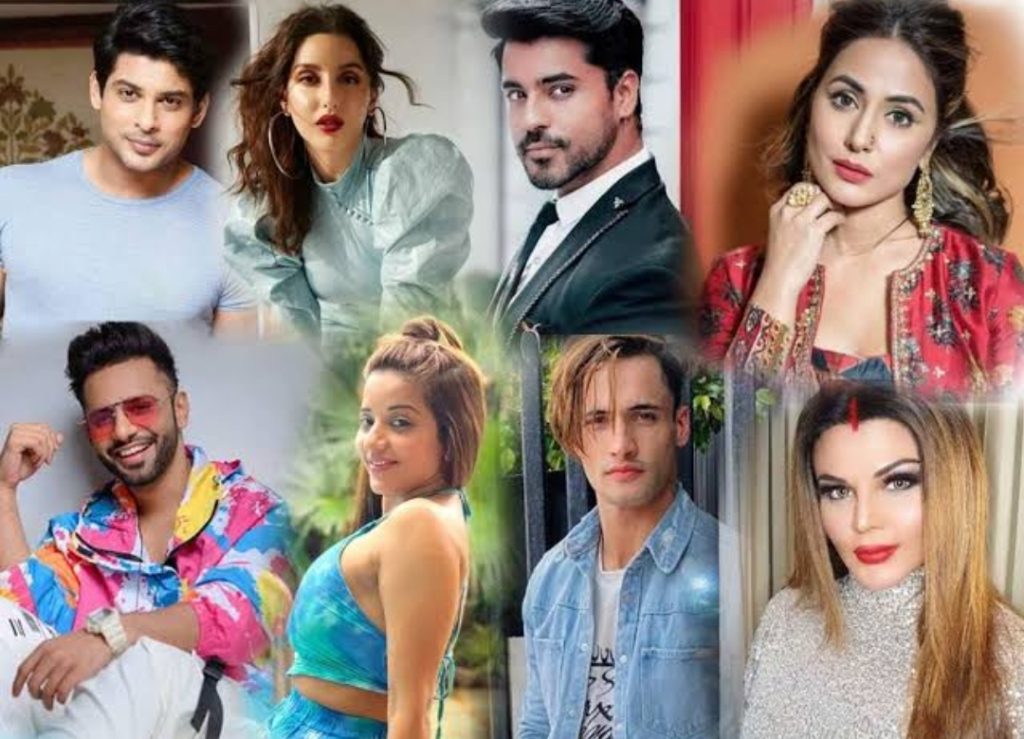 Many people are saying that Tamasha is a cheap copy of Big Boss, a Big Boss from Daraz, it China's Big Boss, many are saying that it's a copy and it should have not been made but there has been a big opposition to this narrative which says that if you google the history of Big Boss, its concept is also not fresh and copied from an international show Big Brother which has its franchises in many countries including India. They said that if you want to say Tamasha a copy, then, also say that Big Boss is Big Brother's copy, one fan said that it will be good if Ary Digital would collaborate with Big Brother officially and will buy the rights but still the show is super amazing. Another YouTube Viewer said, "those who say its a Big Boss copy, India launched it after keeping the demand of its people in mind, they took it from another country, so just enjoy the show as we also need such an entertainment" . Another girl said, "Yeh it's Pakistani big boss but it will be having same spark, spice and fun element"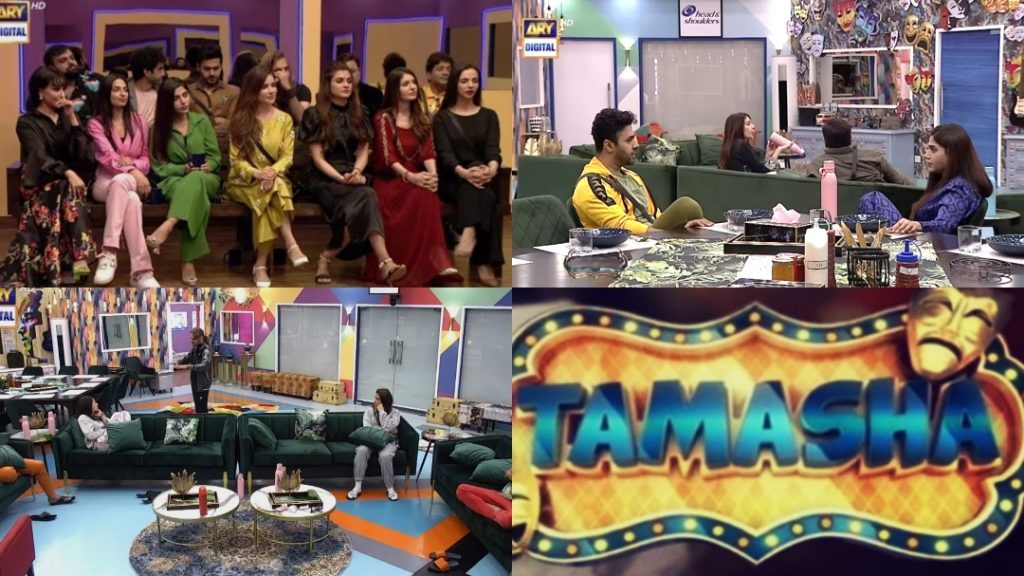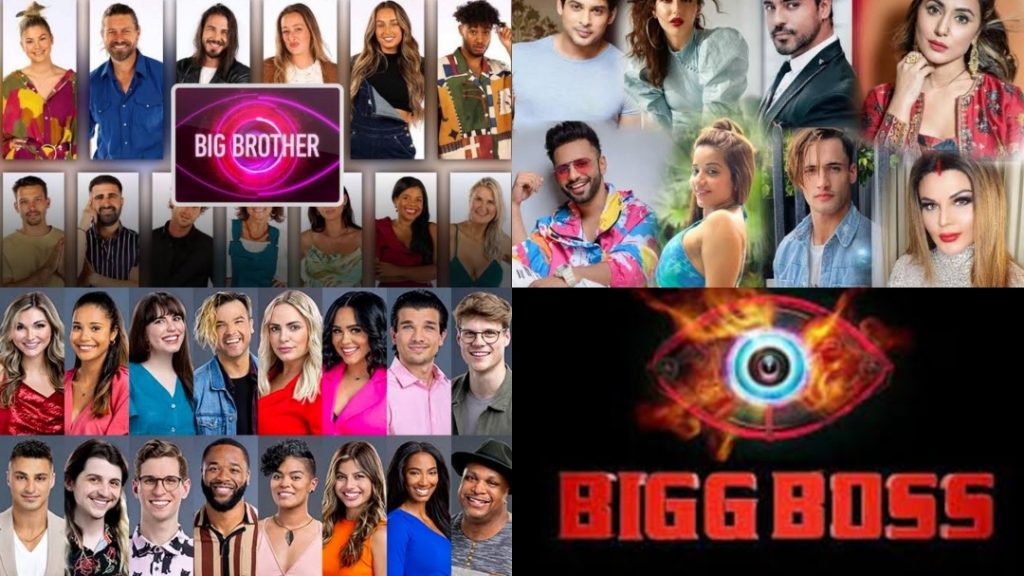 One fan said, "For all you people who are saying that it's a copy of Big Boss. Big Boss is a copy of Big Brother U.K and it has been made all over the world and at least our Pakistani one has came up with an original title" . Here are comments.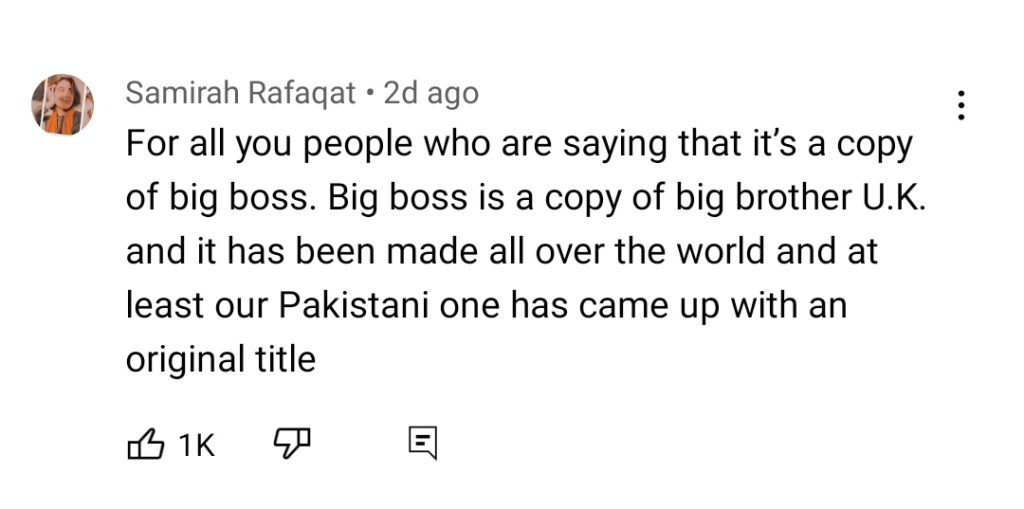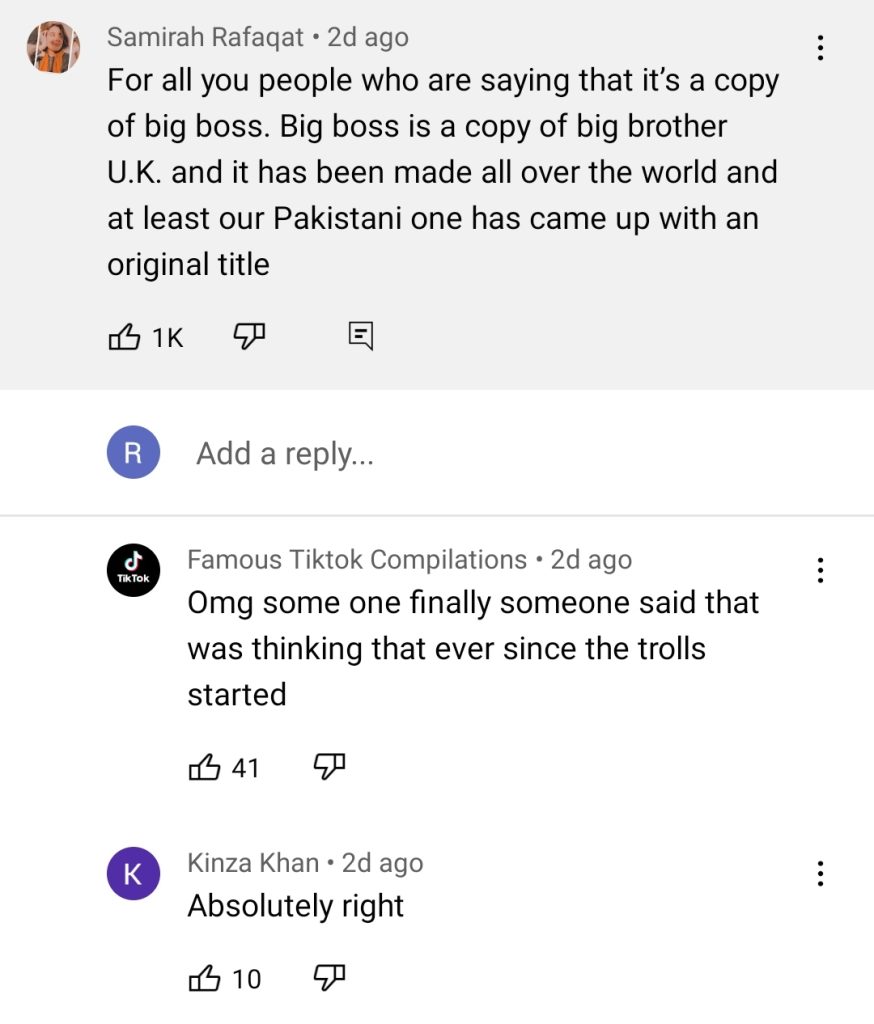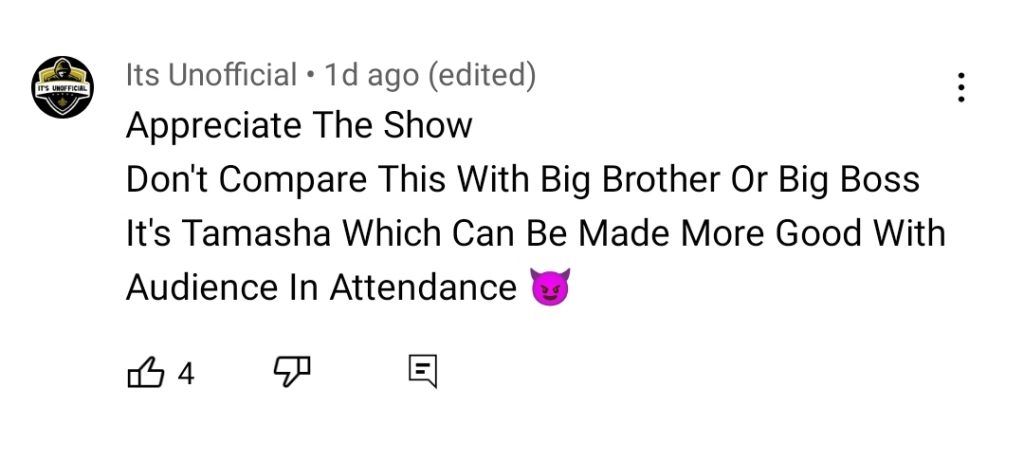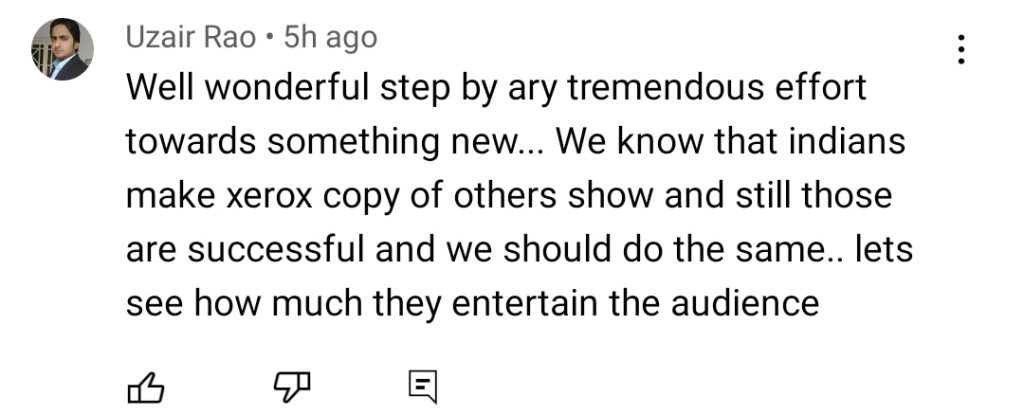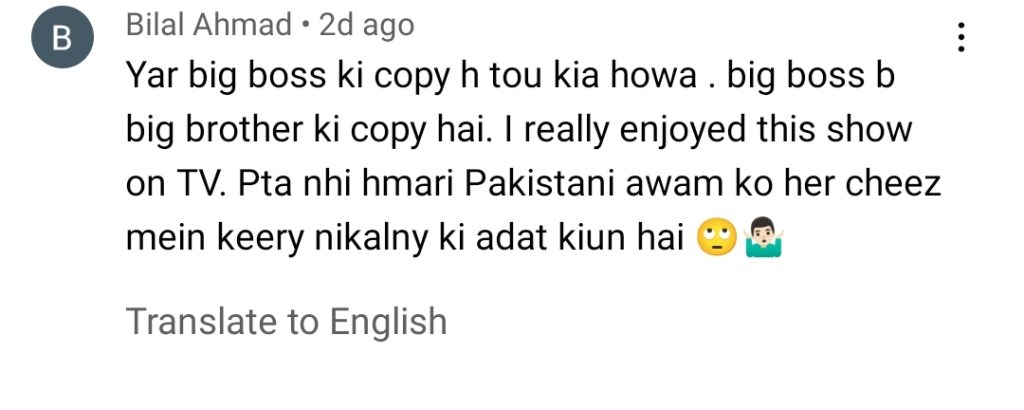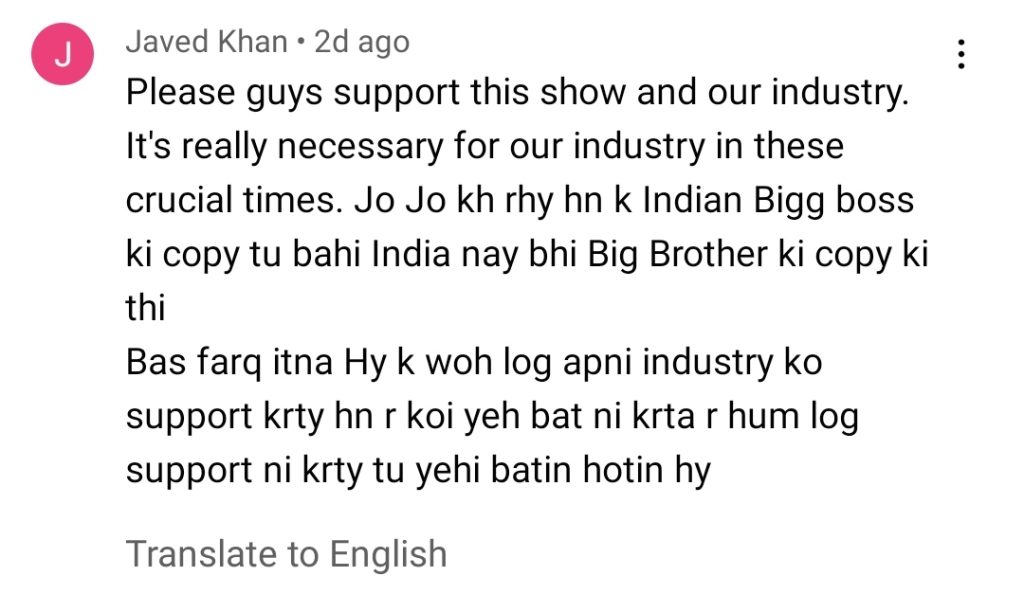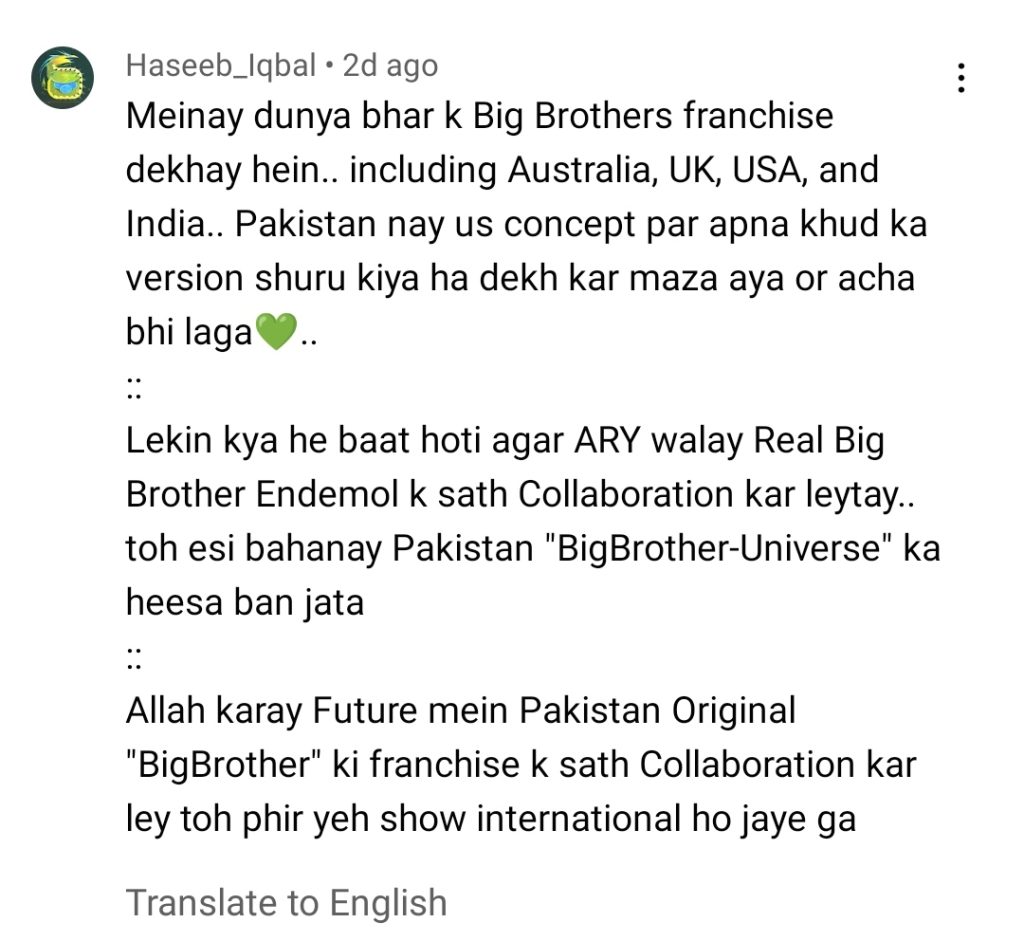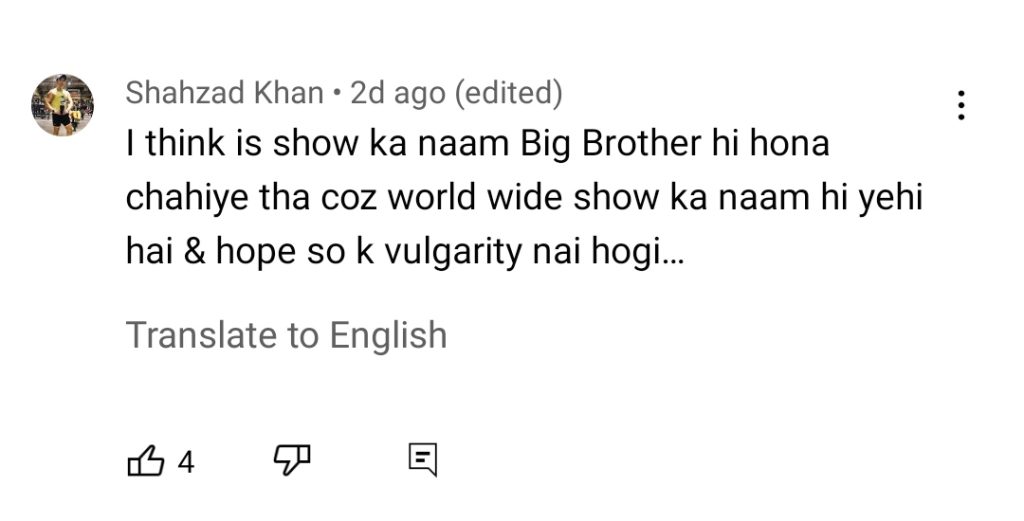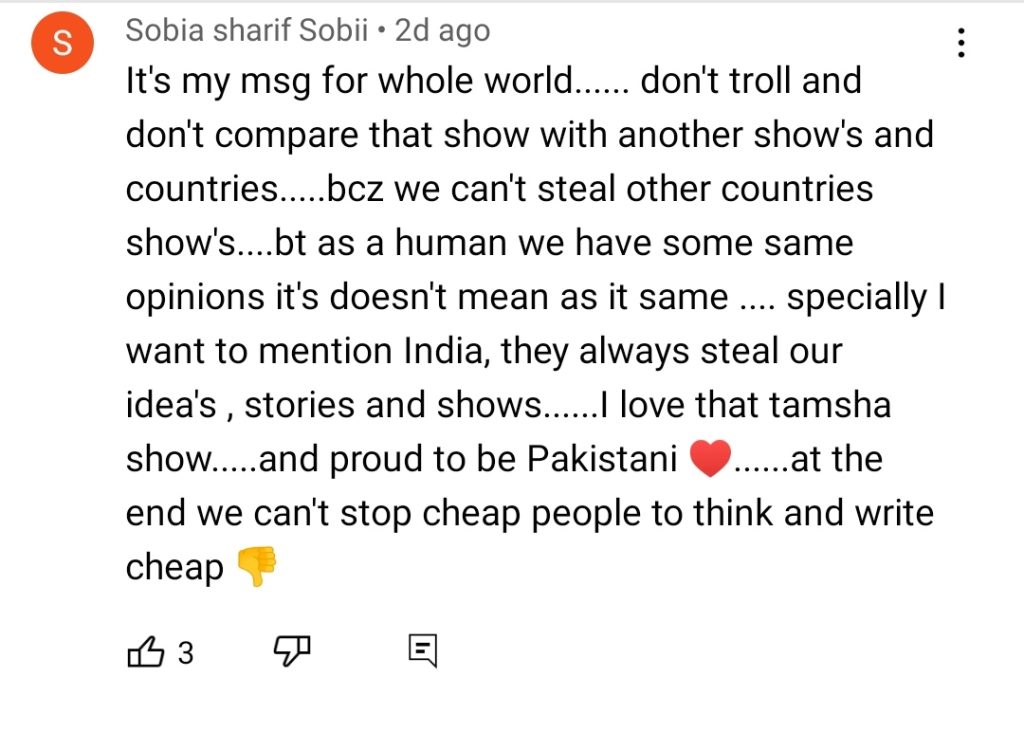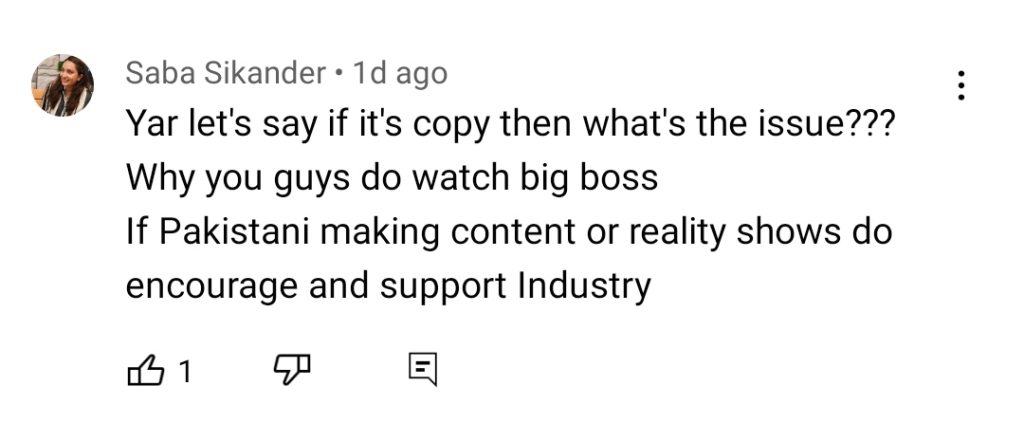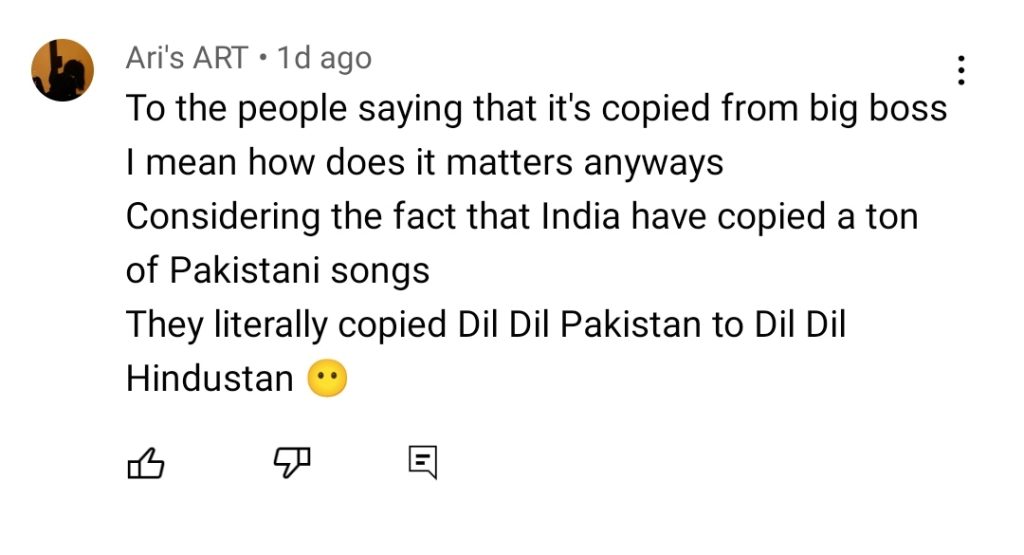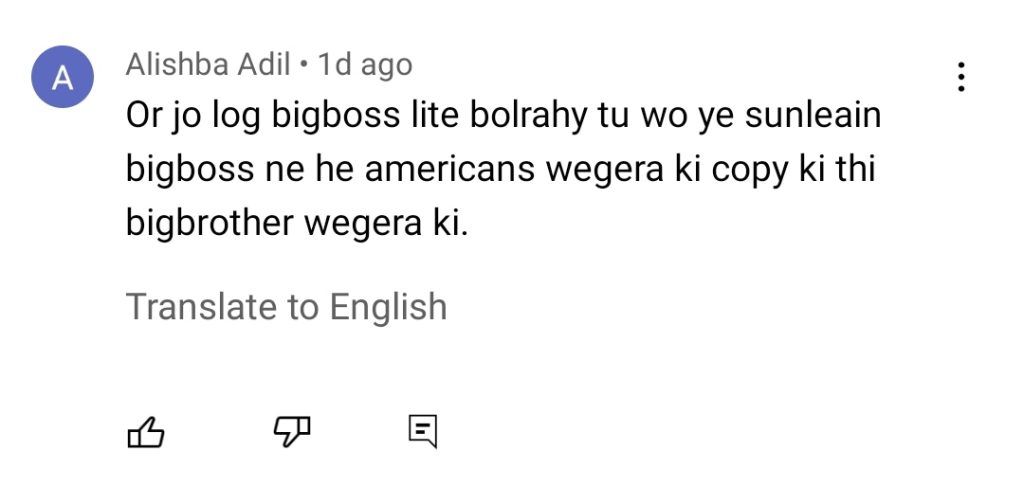 Here are a few comments which say that it is a copy of Big Boss or Big Brother.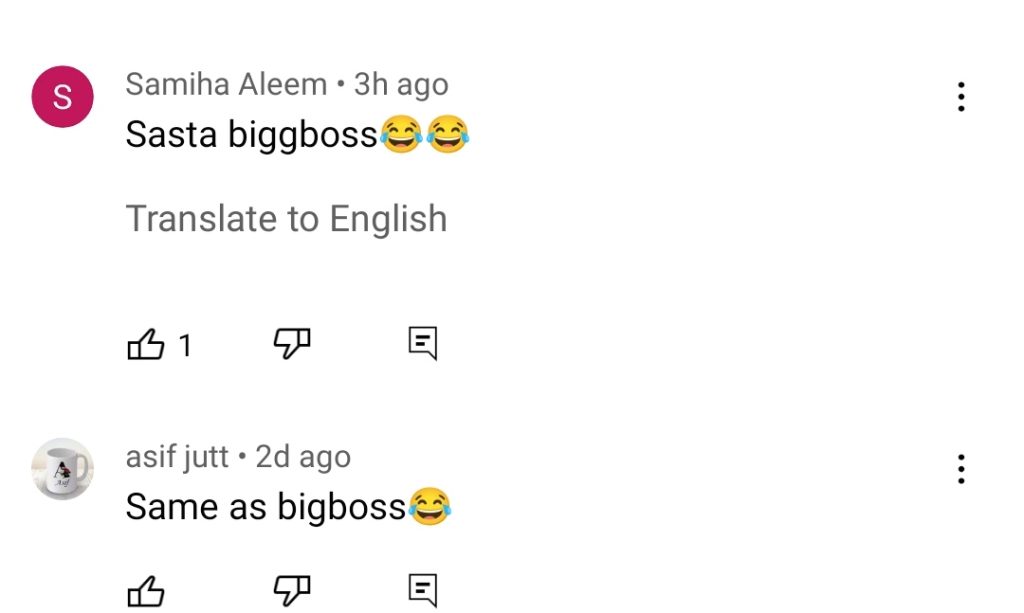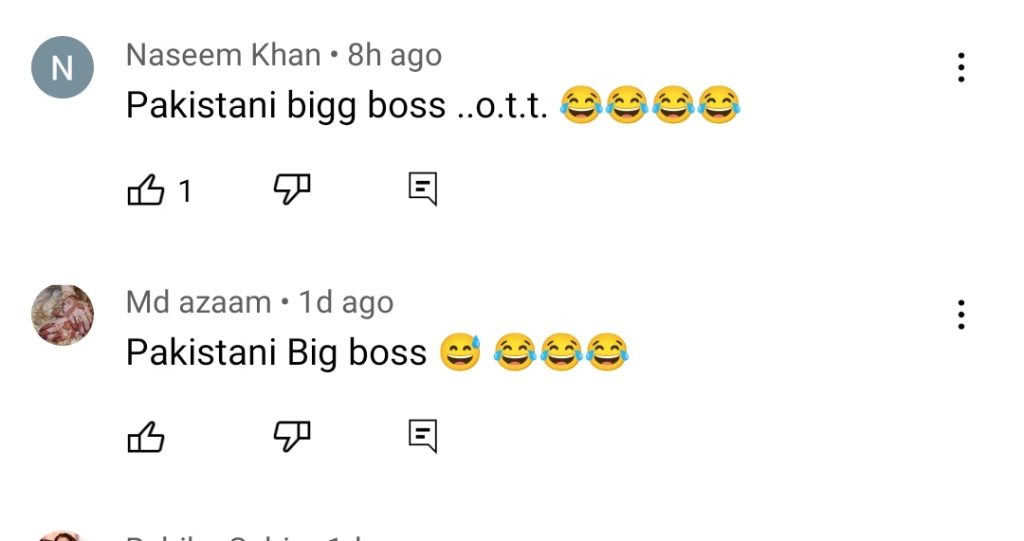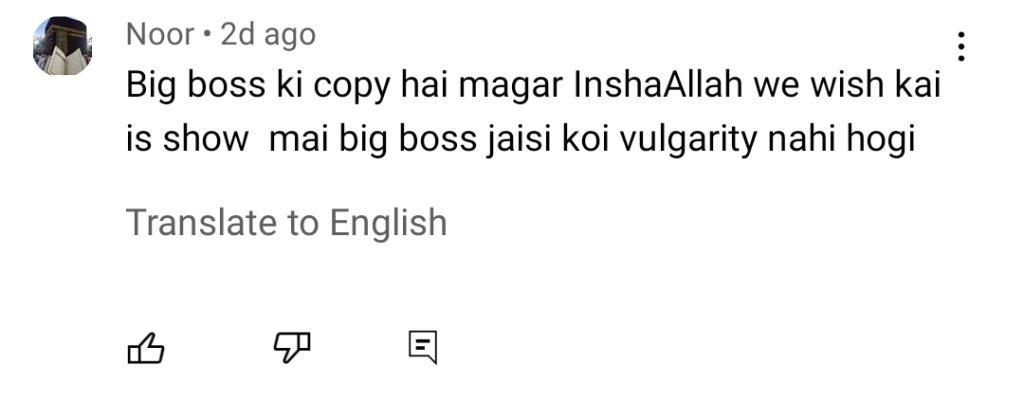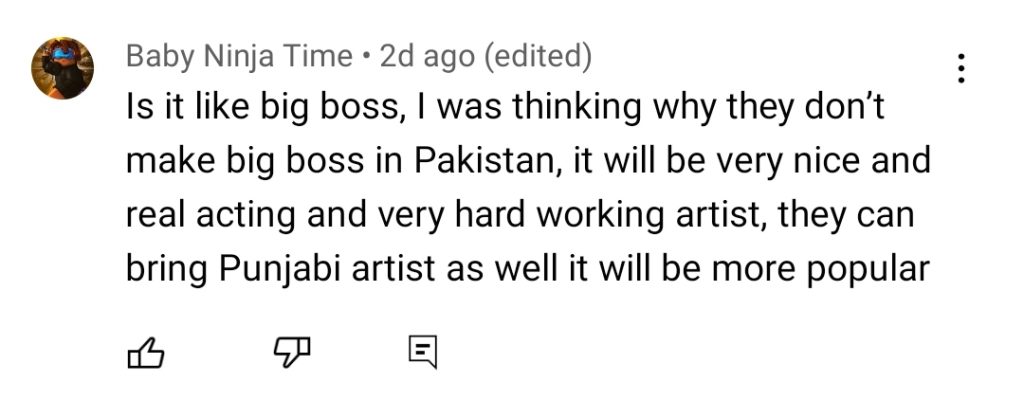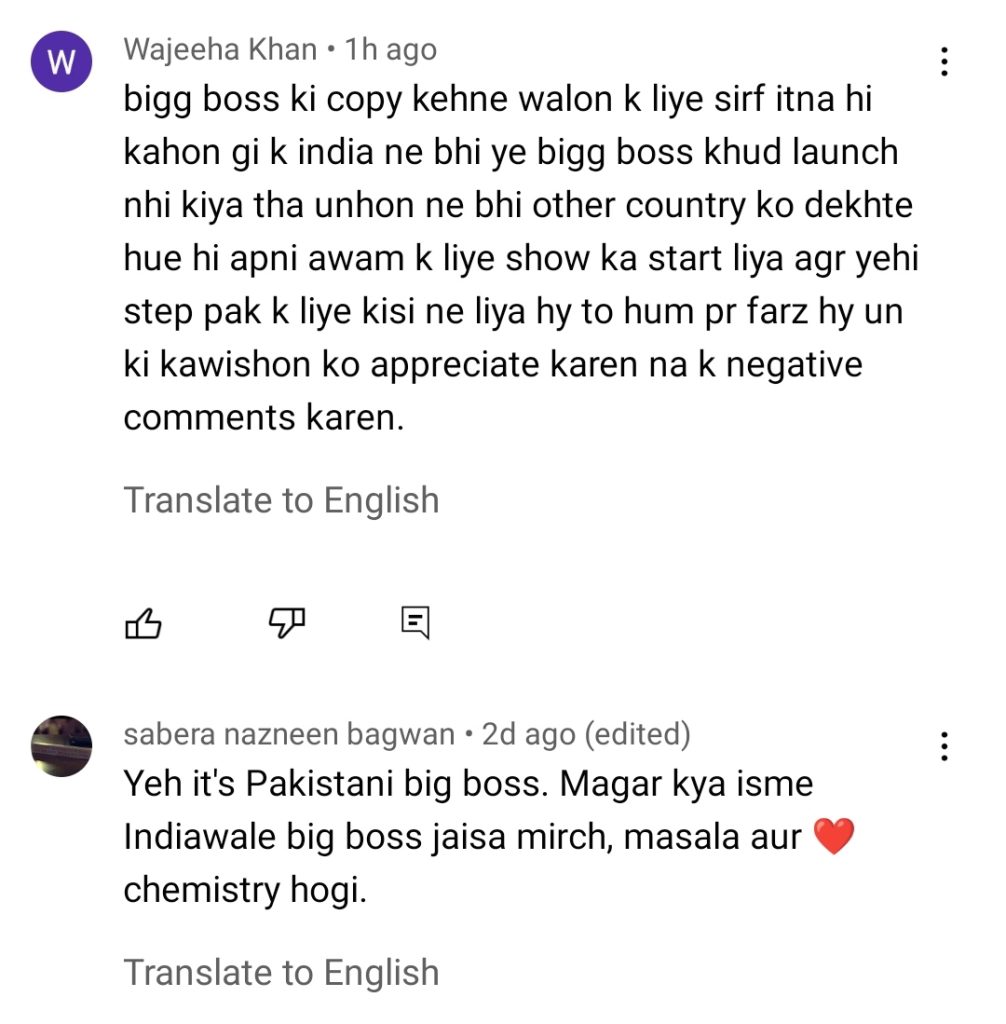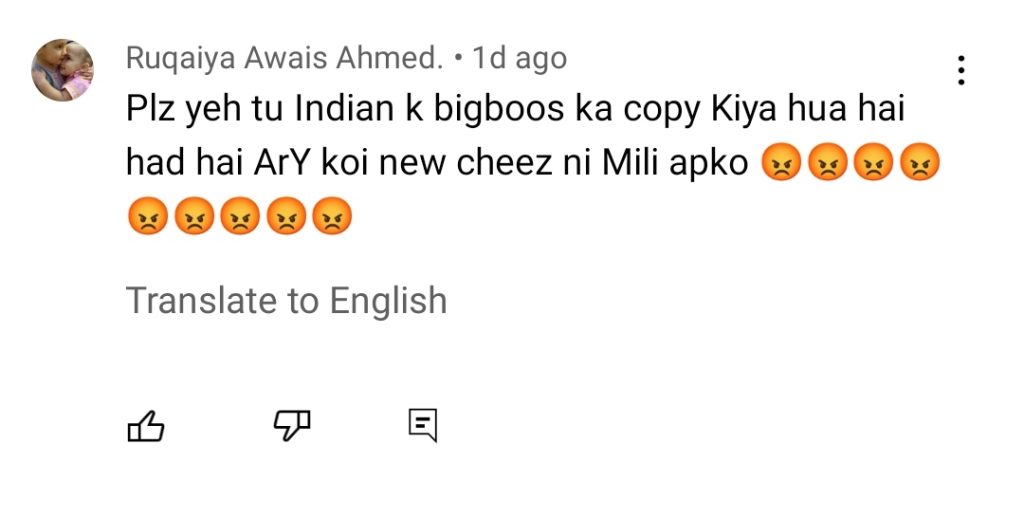 What do you think about it? Is Tamasha copy of Big Boss or Big Boss itself is copy ? Do let us know!