Faryad is an Ary Digital drama. The drama's plot revolved around a typical love story which was about Mahnoor and Haroon, their love didn't materialize and both had to suffer at their ends till the fate reunited them .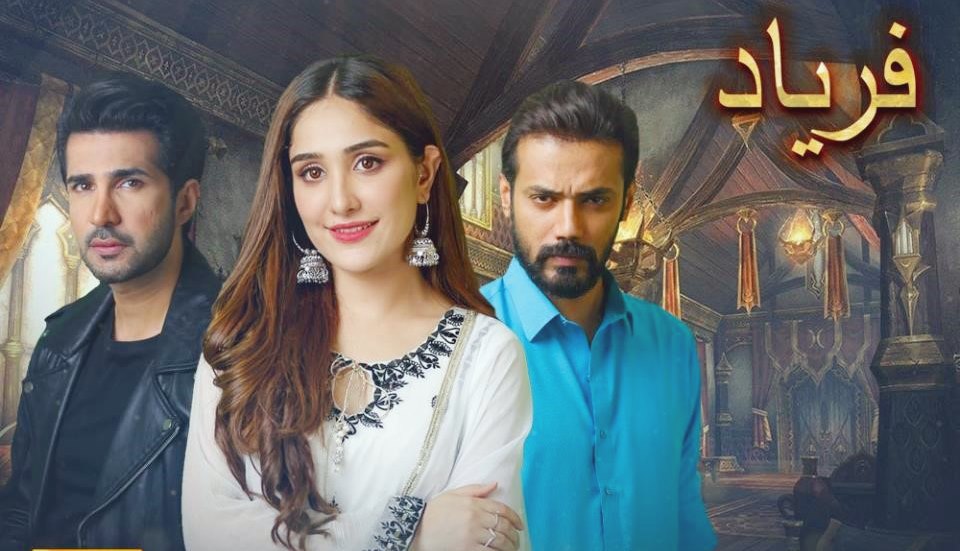 Adeel Chaudhry as Haroon, was appreciated a lot. Fans loved his acting and expressions. Nawal Saeed as Anum, was loved by fans. Zahid Ahmad played the character of Murad, who used to play with people's emotions and lives. Due to Murad,both Mahnoor and Anum had to suffer a lot.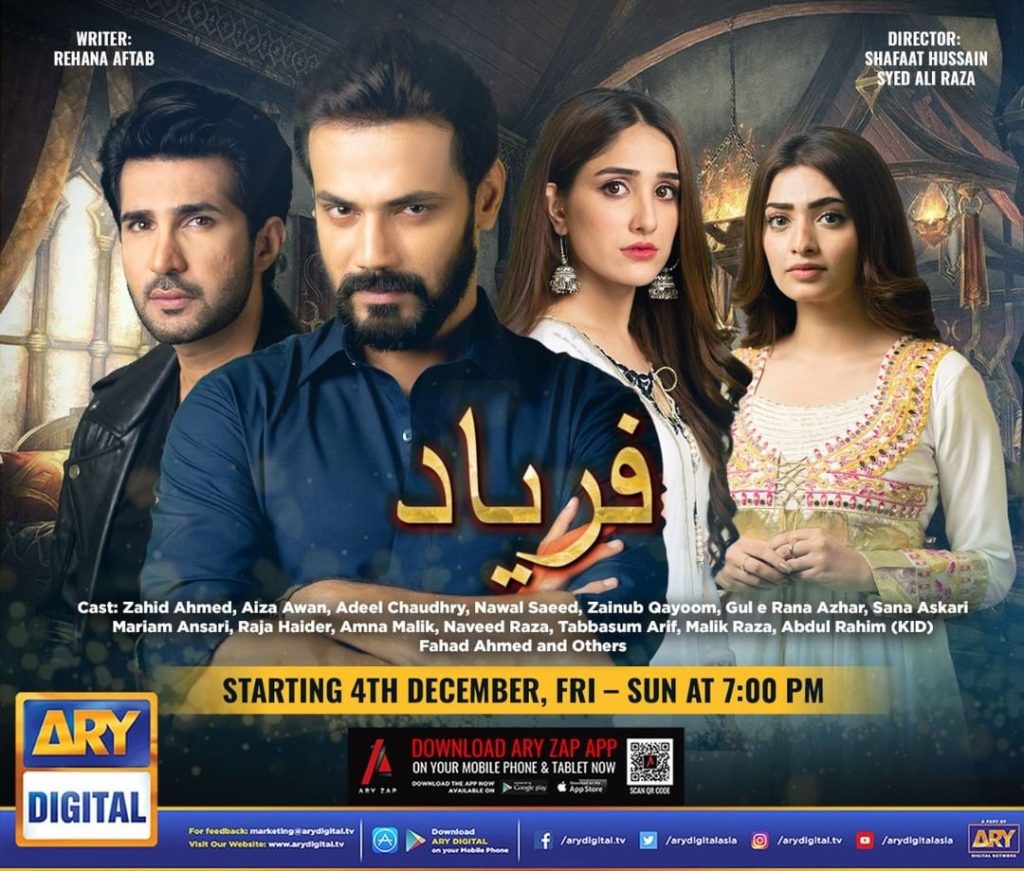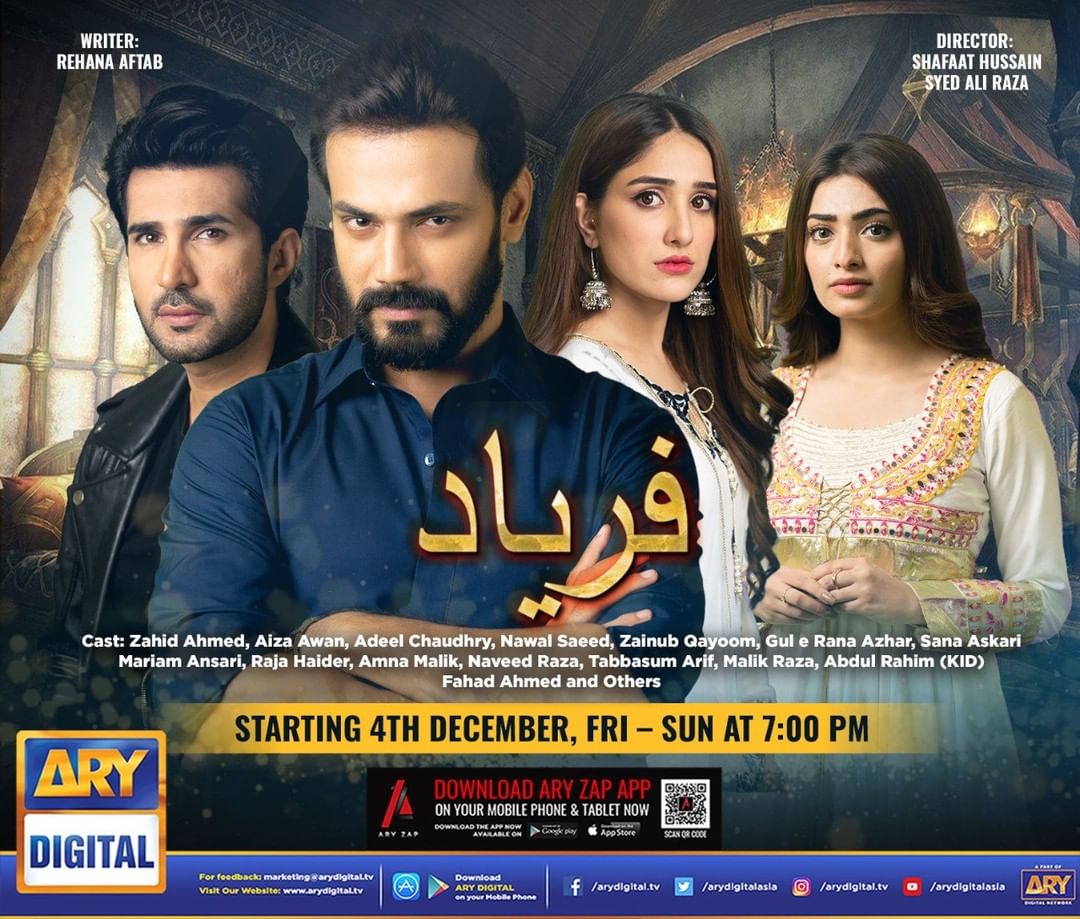 Fans thinks that the end was justified because Mahnoor deserved a happy ending. Fans thoroughly enjoyed the character of Mahnoor, Haroon and Anum.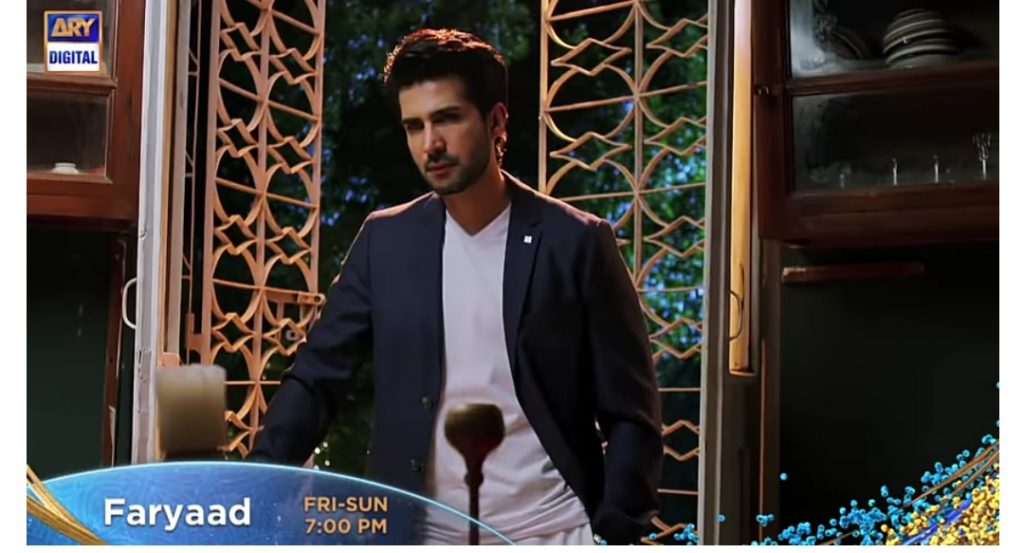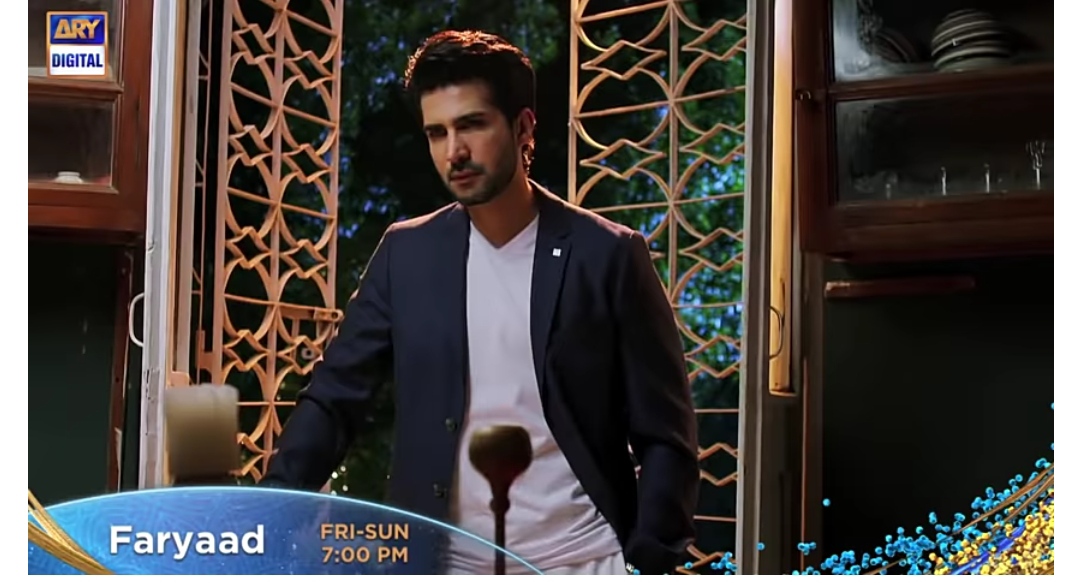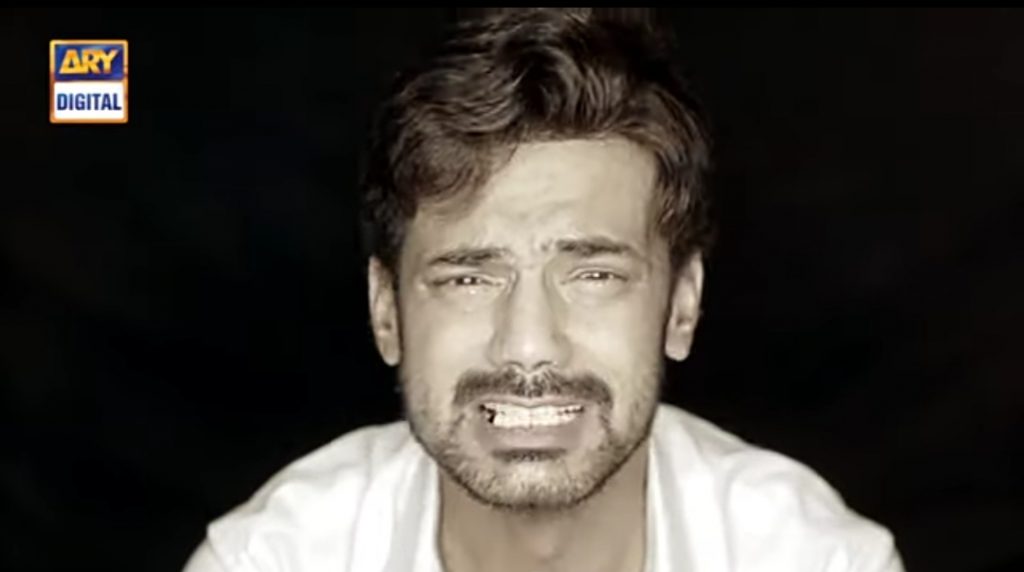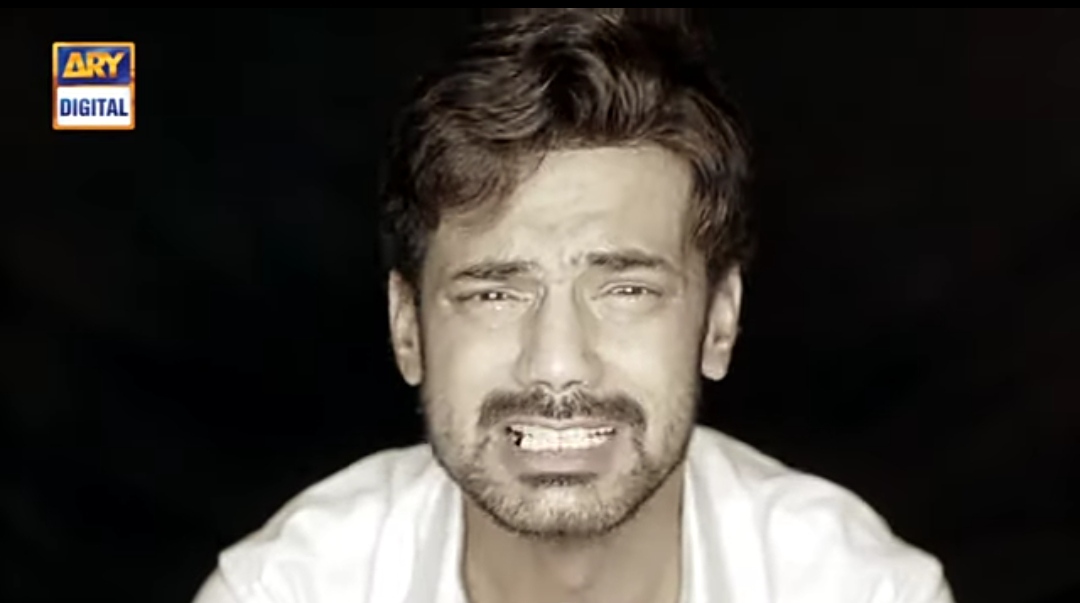 Zahid Ahmed's fan absolutely loved his stellar performance. The fans praised all performances, altogether.
Here are comments for you.