Moosa and Zohra met once again tonight and through this meeting, the viewers got to know why Moosa has chosen this 'punishment' for himself. There are some obvious changes in Moosa's character as the story is progressing, it seems as if he is learning the ways of the world and therefore is able to control his temper now in situations that would have been unbearable for him before. His character and Imran Ashraf's performance continue to be the most appealing element of the drama. Zohra is now comparing her husband with Moosa and the difference makes it crystal clear that she made the wrong decision.
The attack on Laila was badly executed and was shown too 'casually' considering that she was under more threat than ever after this attack. Zara Shaikh's performance has been shaky, to say the least. She performed well in the previous episode but tonight there was nothing natural about this performance. She woke up in the middle of the night and had just been through a traumatic experience yet there was hardly any concern on her face which had layers of make-up! Also, the fact that she has been visiting this shrine so often that she even knows Moosa's father makes it seem odd that she never met or saw the son who was running everything there. The shrine scene was also not too convincing since there were only a handful of people present there yet this was supposed to be the annual celebration everyone was looking forward to! Also, no one greeted Moosa or even noticed him in a way that Laila would have picked up that they already knew him. Moosa's father dialogues, later on, suggested that everyone noticed Moosa's presence there and it was a cause of embarrassment for him but it wasn't shown too convincingly. It has been asserted repeatedly that before Moosa left everything, he was the one running the show there yet this 'return' to the shrine wasn't covered in such a manner that it would have left an impact. This was an important but the weakest scene in this episode. Moosa's father and mother have the same stance they had since the beginning; his mother understands him and his father is even more disappointed with him.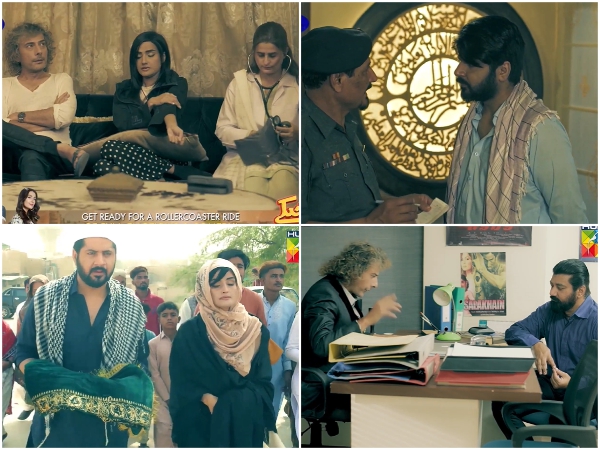 The Chance Meetings
Tonight's episode revolved around the chance meetings which will change the course of Moosa's track and the story in general. Moosa's meeting with his father would now give his family access to him and Laila might finally know who Moosa is. Both these developments were important and so was the attack on Laila, even though they were not well executed. Tauqeer is spinning a web and it remains to be seen where this track goes from here. Moosa has already been in and out of prison therefore getting into another such situation shouldn't be a source of concern for him! Murad has his back and he has the 'contacts' as well. Laila and Moosa's interactions and their track is well written but Zara Shaikh falls short multiple times, killing the essence of this unusual bond between the two!
Esa is too occupied with finding out the identity of the woman who was with Moosa on the day he shot those boys. He cannot cope with the demands of the work assigned to him and even now he is constantly wondering how Moosa was managing it all. Moosa's mother feels guilty since she feels that her son found out the truth and is now punishing himself as well as her! Moosa's explanation for leaving everything and choosing to work for Laila tonight made his frame of mind clearer than ever. He feels that his family's name and honor were the reasons Zohra rejected him and therefore he is not entitled to that kind of respect anymore. He wants to be in a position where he is constantly reminded of how different his stature and life are now.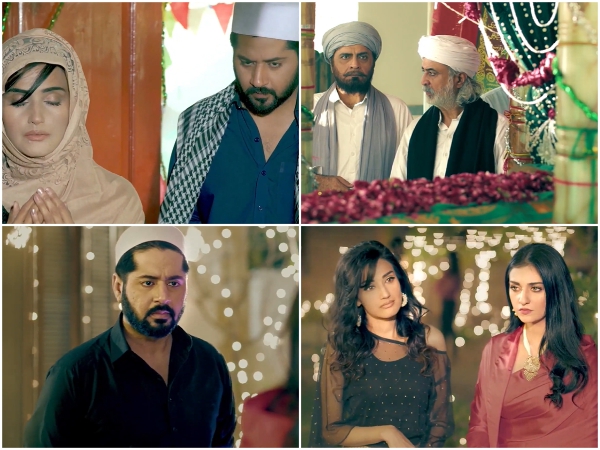 Moosa and Zohra's meeting gave Moosa another opportunity to say what was on his mind. Sarah Khan and Imran Ashraf acted exceptionally well in this scene. Zohra decided not to tell Moosa that his mother actually came to tell her to stay away from him but it seems as if he will tell him in the upcoming episode. I think the actual confrontation or the moment of truth will be shown in the upcoming episode. So, Imran Ashraf was the one saving everyone as Adam and now he is doing the same as Moosa. Some of the similarities between these characters are actually quite interesting. They are poles apart in terms of their background and character traits but there are also those traits that are too similar.
The scene with the police and at the party showed that Moosa was being more 'flexible' now. Shehbaz's dialogues tonight and the way he went about luring Zohra into his trap showed that Shehryar was going to 'present' his wife to anyone at all in order to get a business deal done. I thought that all he wanted from Zohra was to give Shehbaz company and put up with his flirtation but apparently not!
Final Remarks
Overall, Imran Ashraf (Moosa) continues to be the star of the show. His track has my undivided attention even though Zara Shaikh's performance continues to disappoint. This wasn't the best episode of Raqs-e-Bismil in terms of execution but the story has definitely taken another interesting turn. I am waiting to find out how Zohra will get out of this one and if Laila will find out the truth about Moosa's identity. Also, I would love to see Esa and Moosa in the same frame again!
Did you watch tonight's episode of Raqs-e-Bismil? Do share your thoughts about it.