Quarantine session is in its full swing, everyone is encaged in houses. Almost all the business are closed. The people who are most effected by Corona Virus lock down are the people working on daily wages. Its a very hard time for all such people we must keep an on our surrounding and must give a relief to all such people by giving them money or food items without making them uncomfortable. Celebrities nowadays are also busy in distribution ration among the needy people.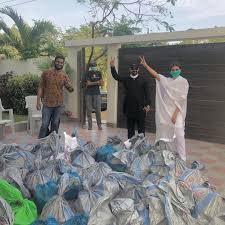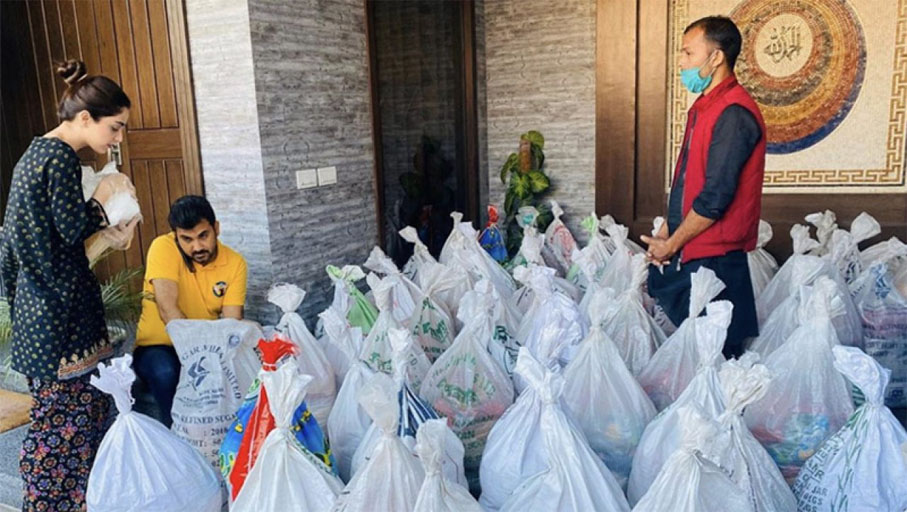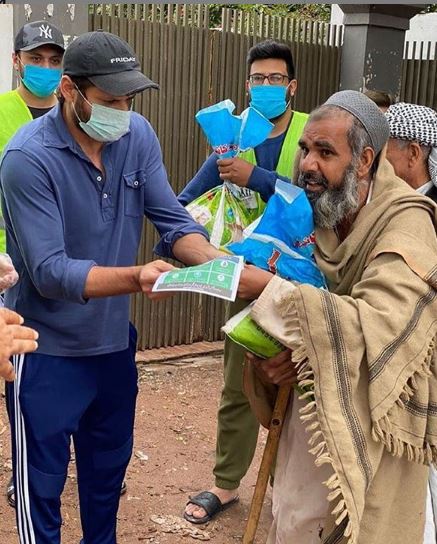 Some people have made ration distribution more of a show off kinda stuff. They distribute ration and pictures are being clicked which can cause embarrassment among the deserving people. People are not willing to show their faces while taking stuff. And now people are raising voice against this insensitive act. There is no need of showing faces of needy people they also have some self respect. No one should be allowed to cash their misery. Vasay Chaudhry raised voice against this act and said in one of his tweet that one must do charity for the sake of humanity and for the consummative, not for uploading pictures on social media. Soniya Hussain replied to Vasay Chaudhry's tweet through her Instagram story and said that she used to have the same point of view that showing off transitives the good deeds. But it is also a fact that many people learns from the visual activities. All the religious activities were taught by actions when there is so much immoral material on social media why not a good thing as well?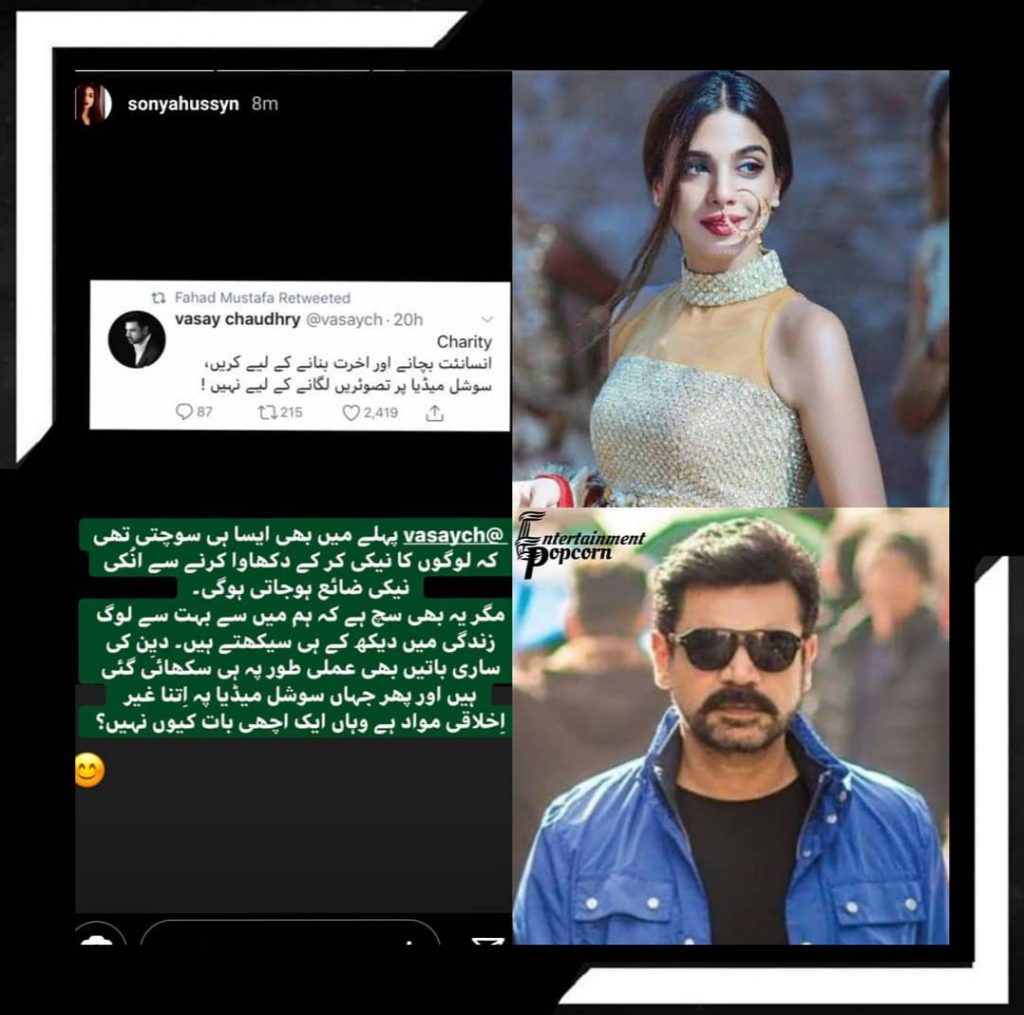 Soniya Hussain is an opinionated lady and very particular about whatever her views are.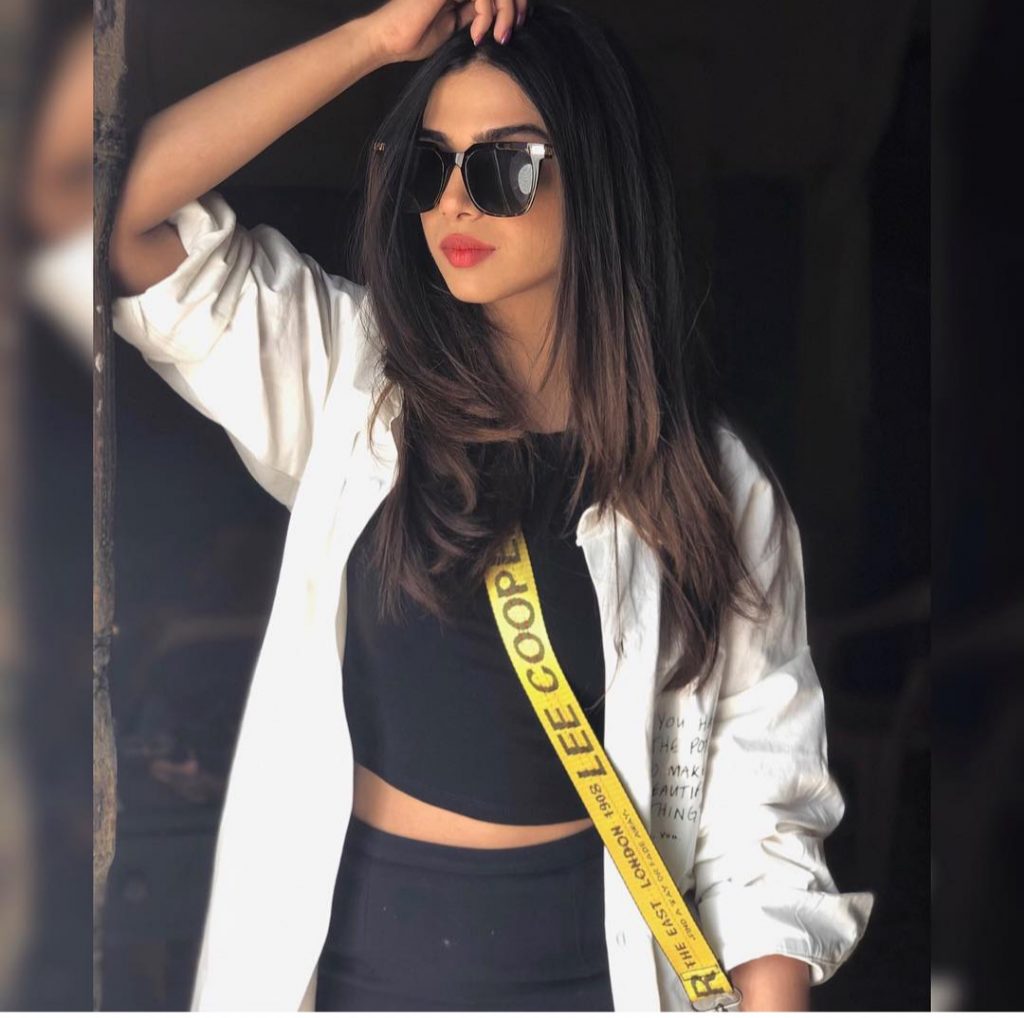 Public reaction on the other hand is quite opposite to Soniya's thinking. People believe that showing the faces of deserving people collection ration is thick-skinned act that must be forbidden. Here are the comments of people on Soniya Hussain's reply: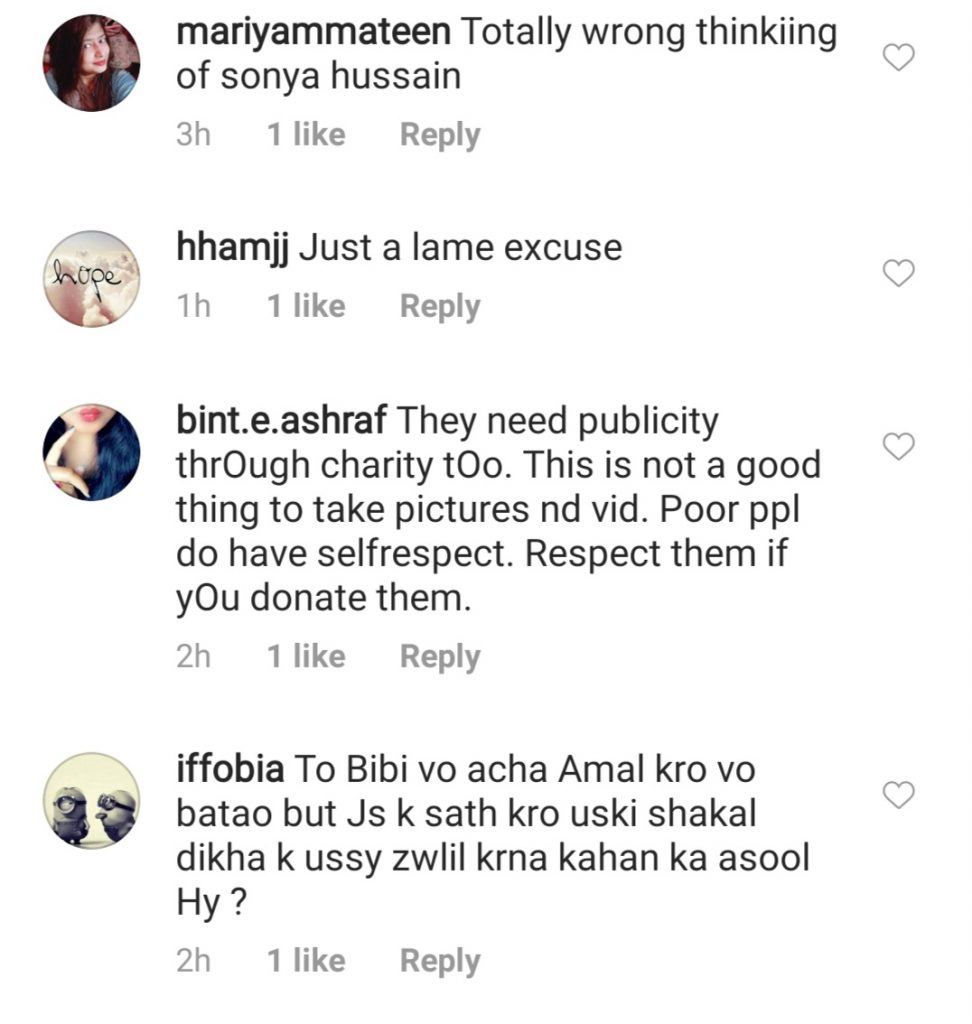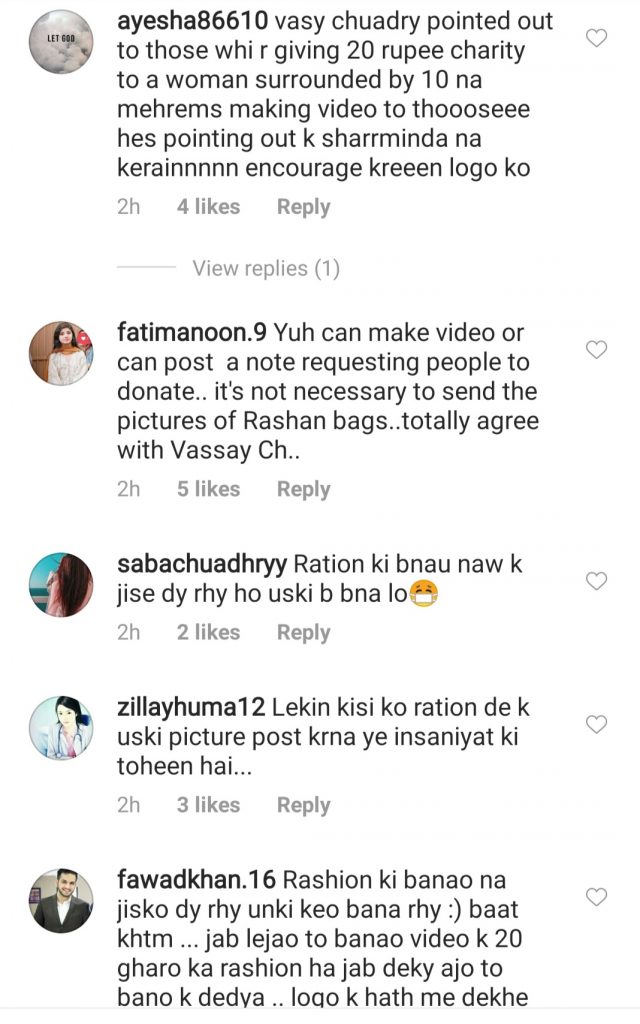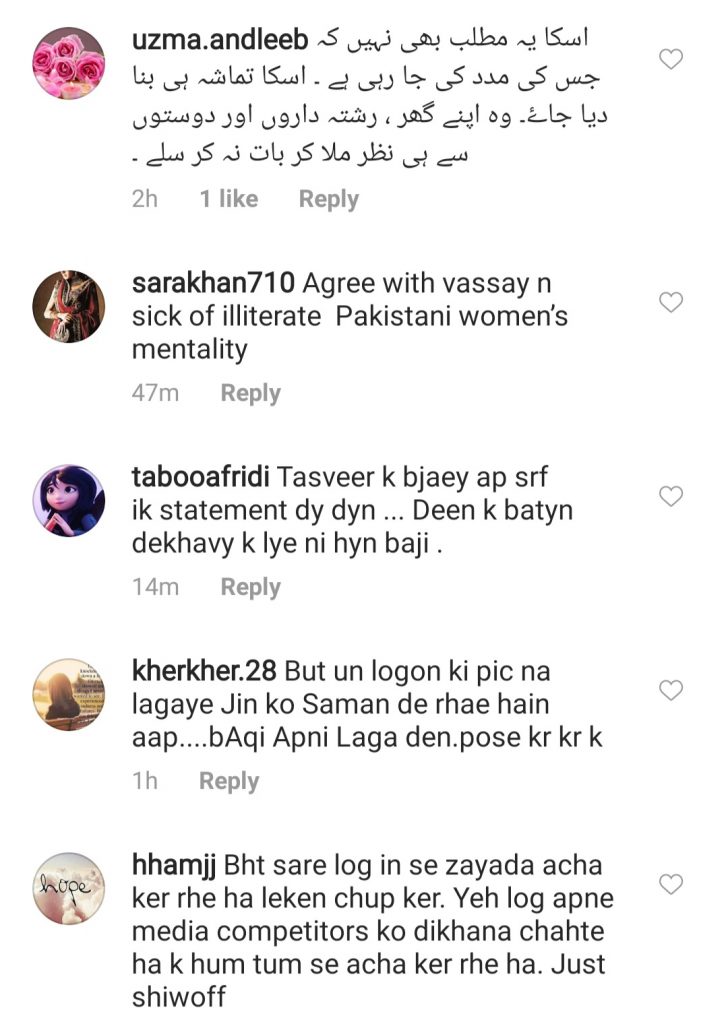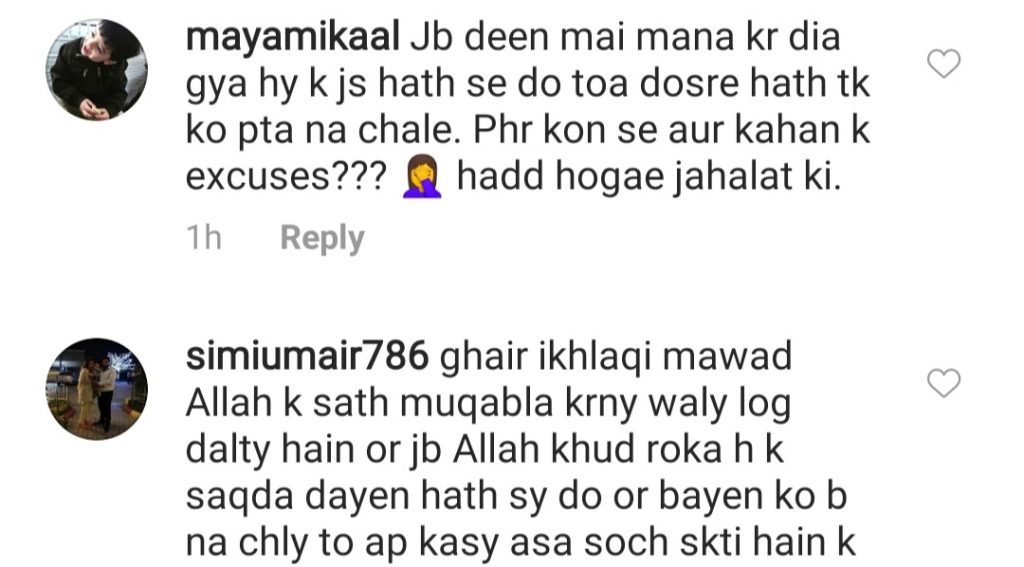 Whats your take on this scenario? What do you think should such pictures be shared on Social media? Is this a way of spreading awareness among people to help needy people? Or this is just a way of showing off? Share your views with us through comments section!