Hamza is a Pakistani politician who is currently elected MPA. In May 2019, he was made the Vice-president of his party Pakistan Muslim League N, while his father, Shahbaz Sharif, is the party's president.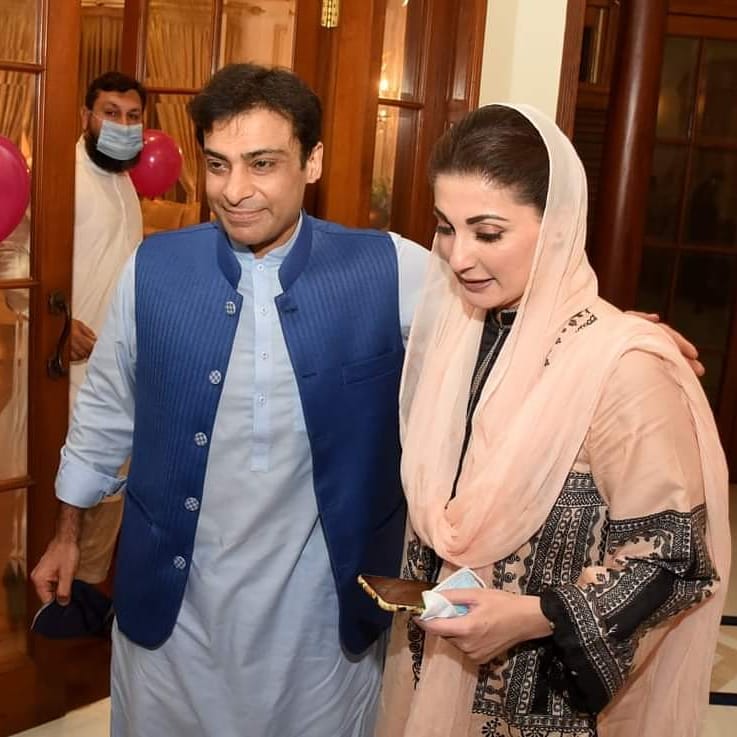 The wedding festivities of Junaid Safdar have started in the provincial capital with his valima scheduled on December 17. Junaid Safdar's singing talent became the talk of town after a video of him singing at his Nikkah reception went viral on social media. After Junaid Safdar, his uncle Hamza Shahbaz has garnered praise for his singing skills as his videos crooning a couple of songs at a wedding ceremony event for Safdar went viral. Seems like the passion for singing runs in the family, have a look!
The video, which shows Hamza Shahbaz singing 'Suhani chandni raatein hame sone nahin deti' and 'Hame tum se pyar kitna', is from a pre-nuptial event for Safdar's wedding happening later this month. Maryam is seen sitting beside Hamza and singing along with him, while her husband Captain Safdar and PML-N spokesperson Mariyum Aurangzeb are also spotted in the video.
Right after the video went viral on social media the netzines were quick enough to react. Many of the netizens praised Hamza's acting skills while others were not much impressed. Here we have gathered some public reviews, have a look!
Wah 👌@HamzaShahbaz💕👈 https://t.co/RvSr9NzGvN

— A🦀j👉🏼Abid jalil (@abidjalil20) December 6, 2021
حمزہ شہباز کا انوکھا انداز۔۔۔درد بھری آواز
حمزہ شہباز نےایک تقریب میں اپنی آواز کا جادو جگایا،مریم نواز اور کیپٹن (ر) صفدر بھی شریک ہیں#hamzashahbaz @MaryamNSharif @HamzaSS #MaryamNawaz #PMLN #NA133SherKa pic.twitter.com/1MRYQT4iQ4

— Shoaib Ahmed Usmani🇵🇰 (@shoaibusmani786) December 6, 2021
Magic of Hamza shehbaz voice ⚡ Look who is mesmerizing every one with his singing skills ❤️ #HamzaShahbaz pic.twitter.com/2BEBhmuwDT

— Muhammad shoaib (@i_Shoaibbinadam) December 6, 2021
Hamza Shahbaz's singing talent. If the politicians have a songing contest, then Hamza Shahbaz may get a good position#MalikAdnan @MaryamNSharif#IndianArmy #شہدائےناموس_رسالت_کانفرنس#10yearsofCBA pic.twitter.com/idoxrNN6Dm

— Abid Khan (@aryabidkhan) December 6, 2021