Nida Yasir is an amazing Pakistani host and actress who oftentimes makes headlines for her controversial, over the top and unrealistic content. Pakistani women love her content too which is why she grabs rating and popularity. People love the host but often trolls her on her viral videos.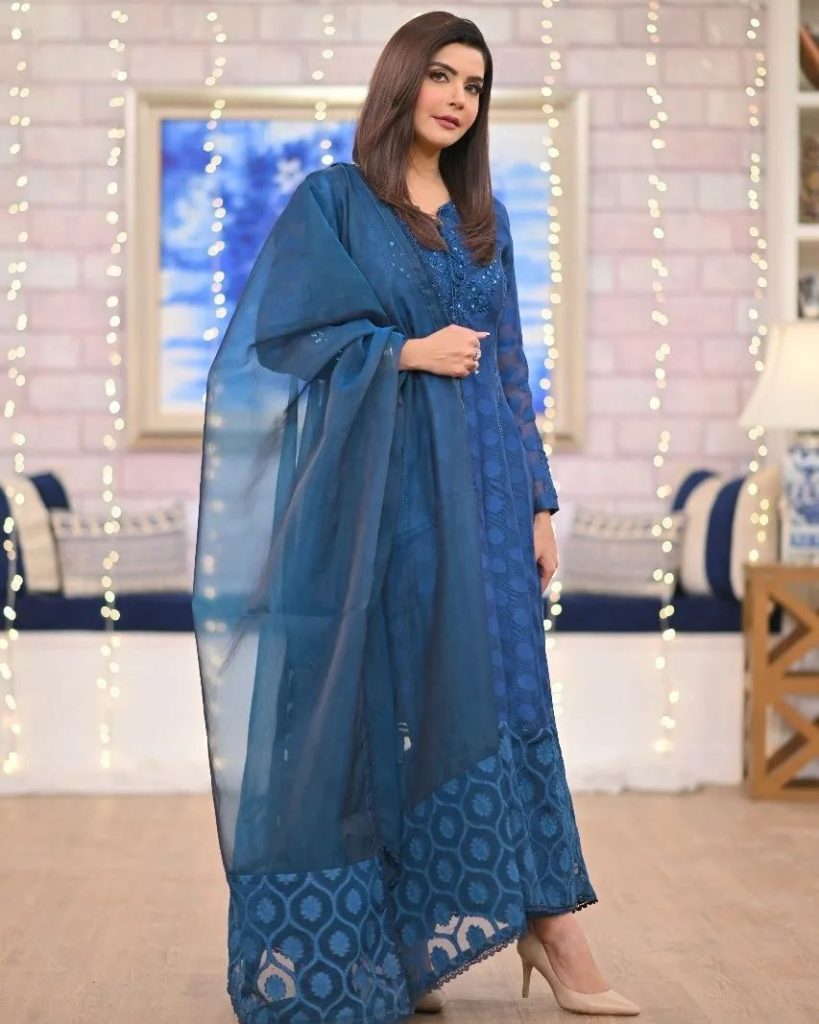 Nida Yasir is now a days busy in the promotion of her latest movie Chakkar, the host is the producer of the movie. Recently, Nida Yasir appeared in an interview in which she was beautifully dressed up in a pretty red outfit.
A video of her amazing dance is going viral in which Nida is dancing with husband, her video invited trolling when the fans noticed an obvious colour difference between her feet and face. No doubt, Nida's skin is vibrant and beautiful but her unmatched tone of feet invited trolls. Fans gave tons of advices to Nida, they urged  Nida to spend some money on her feet. They said that she could do pedicure and care. Not one but many fan trolled her for reatively tan feet. Fans urged her to apply a few make up products on her feet too. Here are comments.