Tonight's episode of Pyar Ke Sadqay was entertaining and meaningful as usual. Once again, the focus was entirely on Abdullah and Mahjabeen. Their scenes are always an absolute treat to watch because the makers of the drama have successfully humanized characters which we rarely see on screen. I must say that Mahjabeen and Abdullah remind me of Bhola for so many reasons. I am also glad that we are getting to see more of such characters on our television screens. Just like Bhola's character, in every episode, Mahjabeen, in particular, makes you laugh and cry at the same time. I watch every episode of this drama with a critical eye and every time I am impressed by how perfectly etched-out these characters are. I missed watching Shanzay in this episode. Other than that, the story was taken forward convincingly throughout. Not a single scene was out of place or unnecessary. Some of the scenes had a fantasy-like feel to them which I think is another reason why Pyar Ke Sadqay is different from other dramas with similar characters.
Mahjabeen and Abdullah
Tonight's episode opened with Mahjabeen putting her foot down and making sure that she gets her money back from Hammad and his mother. Mahjabeen is more confident than ever now, with her 'hero' by her side. This confrontation was hilarious. Mahjabeen's fixation and love for Abdullah because he knows all the 'paharay' continues to be both hilarious and sweet. Also, while Mahjabeen confronted her 'friend' for betraying her, she also was genuinely thankful to her since she has been constantly thankful for not ending up with Dr. Hammad. Later on, she even asked her friend to make a video and upload it on Facebook. Just like always, Mahjabeen's mood changed within minutes. One minute she was angry and the other minute she had found something to be excited about! She is like a little child who finds happiness in little things and forgives easily. Mahjabeen is sensitive, emotional, expressive, innocent and extremely forgiving. As someone who personally knows a few beautiful people like Mahjabeen, I just cannot praise Yumna Zaidi enough for doing complete justice to this role. She breathed life into every single scene tonight and made it worthwhile.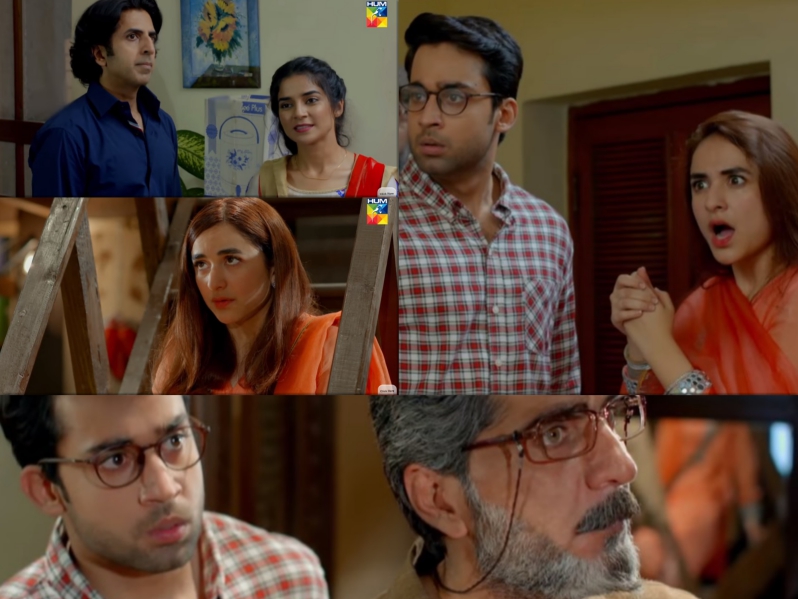 It was upsetting watching Mahjabeen's father slap her. He has been through a lot in the past few days and I felt that he was simply taking out his anger on Mahjabeen. Also, he wanted to make sure that she 'behaved herself". I couldn't help but wonder that why couldn't he see that his chote sahab was just as bhola as Mahjabeen. This slap however probably made Abdullah feel for and relate to Mahjabeen's situation more than ever. He has also been constantly put down by his father and everyone in college for being an 'idiot'. I like all these scenes in which Abdullah is shown realizing that he actually has someone in his life who needs him and who perhaps is in some situations more vulnerable than him. It won't be wrong to say that this is indeed a match made in heaven. Without Sarwar in the picture, Abdullah and Mahjabeen could have been happy together.
The scene in the car when they are driving back home was hilarious. The way Mahjabeen explained why she was crying and later on forgot all about it was extremely cute. Abdullah seems more mature when he is around Mahjabeen. He obviously went to a much better school and his upbringing has made a lot of difference. When he is around his college mates or other people, he does not have the same confidence which he has around Mahjabeen. His sister was absolutely right about him when she said that he was already more confident than before. Both Mahjabeen and Abdullah have been trying to find a place where they can fit in. All their lives, they did not make any friends and were constantly told that they were not good enough. So far, they have both been there for each other in more ways than one. Without knowing they give each other the love and support which no one ever gave them. I absolutely love the way Bilal Abbas Khan looks in this drama and he has been acting superbly too. The stuttering, body language, and dialogue delivery have been exceptional. I think this is one of the best roles he has played in recent times.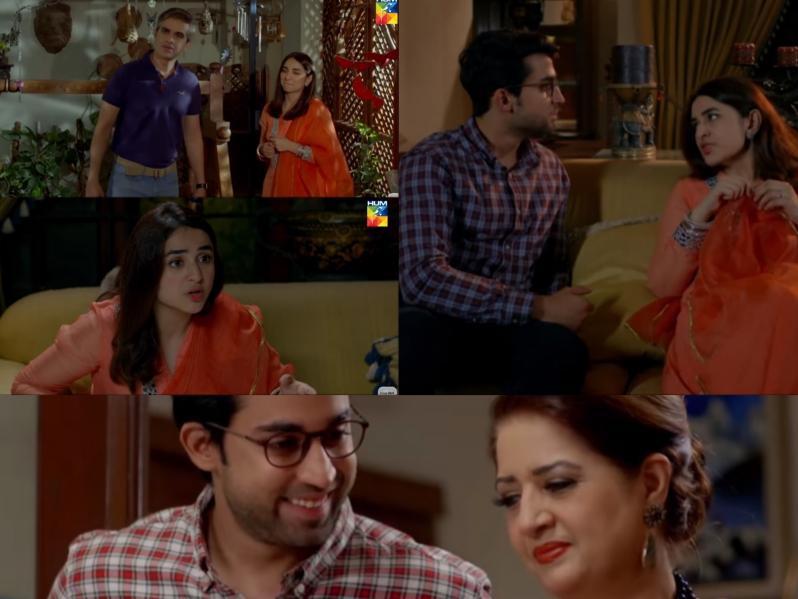 Enter Sarwar
Sarwar found out tonight that Abdullah had married Mahjabeen. He was already upset because he couldn't marry Mahjabeen, therefore, knowing that it was his 'stupid' step-son who got married to her made him even angrier. This entire development was covered so well and it was quite evident what his intentions were. Mahjabeen, in her innocence, said something which basically made Sarwar realize that it was really easy for him to take advantage of Mahjabeen's innocence while they were living in the same house. Abdullah's mother did what she has been doing for all these weeks. Her character continues to be that of a weak woman who cannot let go of an abusive husband. Although she loves her son but she lets Sarwar toxicity impact Abdullah's life perhaps more than hers.
It was really cute the way Abdullah was angry at Mahjabeen because he was scared that his dad might hit her the next time she tries to interact with him. Also, he told her to ignore it if he hit her, something which sadly he had been asked to do over the years.
Favorite Scenes
These scenes were my favorite from tonight's episode:
Tu bol sorry bhaijaan… this was hilarious.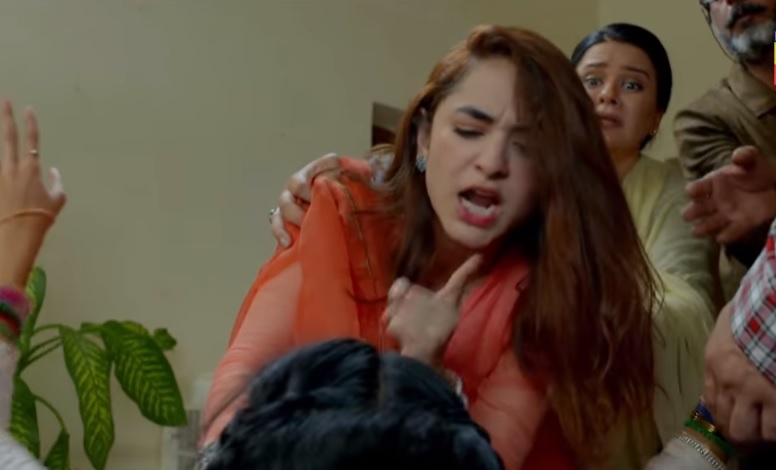 Those expressions!! When Abdullah said that he will never leave Mahjabeen, he had no idea what he had just done for her. Loved it!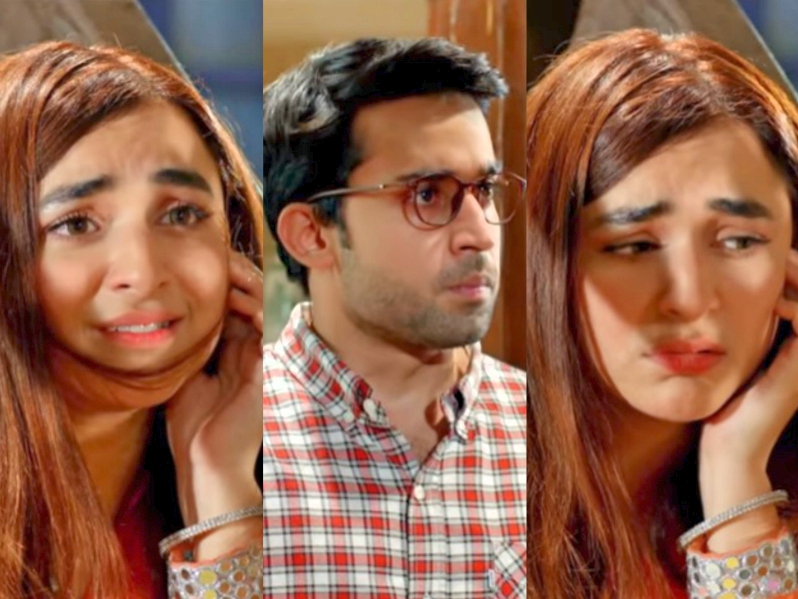 Aap ne konsa mujhe gol gol wali kursi pe bitha kr afsar bana dena tha … another cute scene which I loved! I agree with Mahjabeen, aba has been really unfair.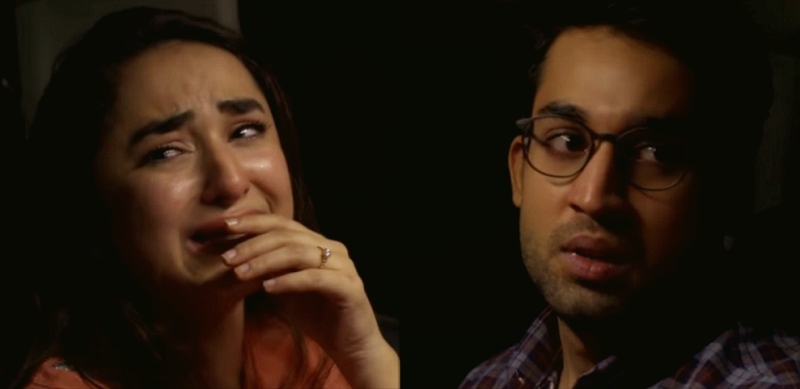 Final Remarks
Tonight's episode of Pyar Ke Sadqay was a complete package just like the previous two episodes in particular. The witty dialogues, fun yet emotional scenes and superb performances by all the actors made it an entertaining episode. Bilal Abbas Khan and Yumna Zaidi have to be my favorite jodi this year, so far. They are an unconventional on-screen couple and they have totally won me over. I also like the fact that Pyar Ke Sadqay does not have a lot of tracks and the story focuses more on the leading characters. These characters are flawed yet appealing, that is what makes them different. I find myself completely involved in Mahjabeen and Abdullah's story.
The preview of the next episode was upsetting. Who is going to protect Mahjabeen from Sarwar? I hope the story does not take a dark turn from here on.
Did you watch tonight's episode of Pyar Ke Sadqay? Do share your thoughts about it and I would love to know which scenes were your favorite.