Convincing yourself to choose what is right and what is wrong becomes difficult, especially when you find yourself deeply submerged into the ocean that flows against divine law.Afzal has finally transformed into Pyarai Afzal not by his looks only :p but his deeds too.. Dair se he sahi,he realized importance of his father's teachings and his concern for him. To make sure that he won't disappoint Maulvi SubhanAllah again,he decided to stay away from those who actually want him to be part of dark world.From Rozi to his friends, everyone is shouting – shouting and calling him to join them in but its his strong will and respect of his father that compelled him to stay away from them.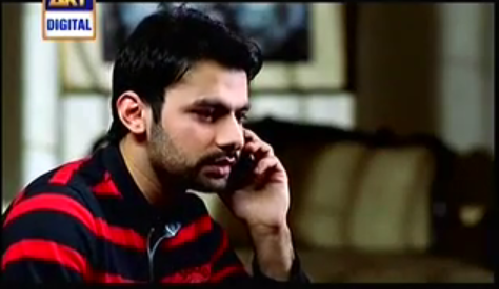 Mehtaab Chawla is among those people that are born "Saadai" and his simplicity was the root cause of his rejection by Farah.Even after Farah made it clear that she is least interested in getting married to him,he was not taking it serious at all. I was glad to see Mehtaab Chawla today but he came for few minutes. And during those minutes, All I observed was that he was taking something else to be the cause of Farah's rude behavior.. Maybe, something about his job or some new business and he is thinking that Farah is down because he didnot tell her ?
Lubna and Farah's bonding make me feel so good after watching those serials that are all about sisters rivalry.Farah,even being elder, was tensed and confused about her parents reaction on her decision.And the way Lubna exaggerated the situation for Farah made me laugh out loud. In the end,it was Lubna who gave her the idea to use same weapon which she used while refusing Mehtaab's proposal at his face but failed badly.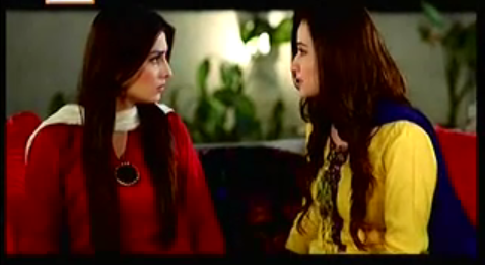 While calculating all possibilities of their father's reaction, one thing they forgot was aftermaths of this self-created story.His father took everything seriously and instead of dealing the situation harshly,he dealt with the situation calmly and with relaxed mind as he knew that its millennium generation and he can expect worst from her daughter on being asked to compromise.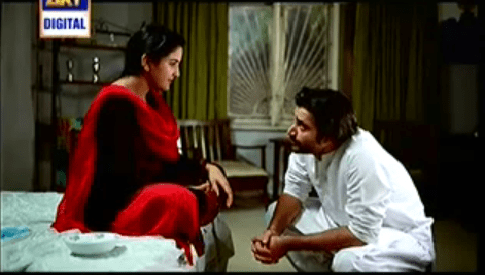 Khwaab daikh kar agar khush hona ghair Islami hai tou ab se nahi daikhu ga..
So, the letters story was finally unfolded today. Afzal,in cute and convincing tone, made his sister realize that its his dream of which he talks about.Not clearly, but he told that there is not any girl in his life except his dream of having her in life.
Rozi took it as her insult when Afzal ignored her as he knew her intentions.Rozi put lame accusations at Afzal that were supported by Changezi Saheb too, merely because he saw them together in car.Afzal met his comapny's head(Farah's father) and justified himself very calmly- he proved that they are all allegations and nothing more than that.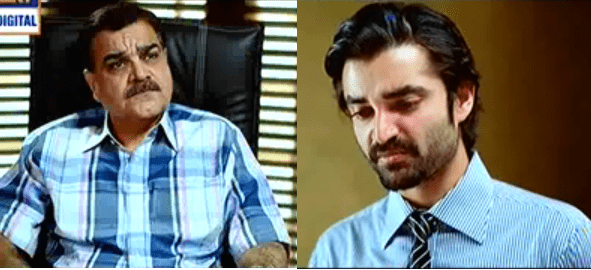 I absolutely love the way with which every scene is connected to the other in this show.Haisyet mai larka kam ziada ho tou chalay ga.. magar character or family par mai compromise nahi karunga. . Farah's father made it clear about his demands from the guy when his wife told him that Farah is interested in someone else.
And then,
Mairai abba ne kaha ho ga k mera beta acha larka nahi hai,match par jooa khailta hai,awaara dostoun mai beth kar chars k cigarette peeta hai laken unhu ne ye nahi kaha ho ga k mera beta kisi larki ke aabroo ka ehtaraam nahi karta…bus yehi aik burayi nahi hai merai mai..or shayed issi burayi k bharosay merai abba merai saarai gunah muaf kar daitai hain..!
On being insulted by Farah's father,Afzal's justification was enough for him to get familiar of his character..Afzal left the job because this time he was charged for something that he never thought to do.I hope it will be enough for my readers to predict that how this story will shape up in future.. :P
Farah and Lubna's dressing always add too many colors to the screen that makes a scene much more pleasant to watch. By far,story is shaping up well,dots are connected up to the mark and we are now completely familiar with the insight of every character.This was another one of well packaged episode.
I would love to read your opinion about this week's episode.
Rabia Basharat.