Queen of 9-10 pm slot as per TRP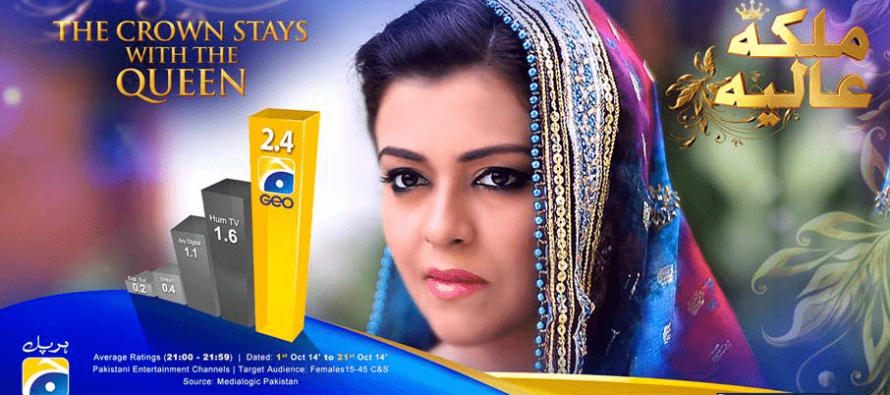 Malikae Aaliya is an ongoing play by Geo Tv which is aired on Monday, Tuesday from 9-10 pm. As per Geo Tv, the play has the highest TRP in the said time slot.
Malikae Aaliya has a large cast comprising of Maria Wasti, Sohail Sameer, Sohail Asghar, Afshan Qureshi, Faiq Khan, Yasra Rizvi, Anoushay Abbasi, Ahmed Zeb, Arisha Razi, Sumbul Shahid, Gul-e-Raana. It is produced by A&B productions. Earlier another play Kalmoohi also achieved high TRP which was aired on Geo Tv in same time slot earlier this year.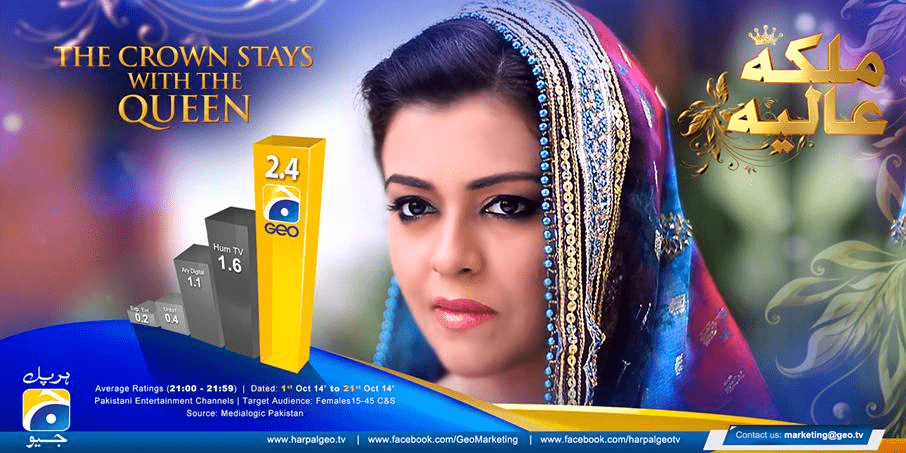 Rashid Nazir Ali
---