Our drama industry is our pride and source of entertainment of millions of families across the country who religiously sit in front of their TV screens at 8pm to watch their favourite dramas and drama actors.These dramas have a huge following thus impacting our society in so many different ways.The drama makers should,therefore,be very careful about what they project especially since we live in an Internet age where you can longer take the audience for granted.However,many of the current dramas on air have left us with questions in which makes us audiences gape at them in wonder and think that why didn't the long list of people associated with the drama thought about these questions.
1- In Rishtay Kuch Adhooray Se inspired by Indian Soap Susral Simar Ka,we are shown that elder sister Gaiti is to be wedded off to Arsal.However,the Nikah is planned in emergency and since Gaiti is not at home,her younger sister Kiran dresses up as a bride and when the Nikah Khawan comes to seek Gaiti's consent for Nikah with Arsal, Kiran merely nods her head and lo and behold the two are declared husband and wife.So what we get is that calling off the name is not important,when asked for consent to marry,any girl present at the Nikah ceremony can nod her head and become the wife of the guy.He can have multiple wives that way,what fun and what convenience! Perfect chance for those who are in love with someone who's marrying someone else.Now no one can stop you from becoming his wife.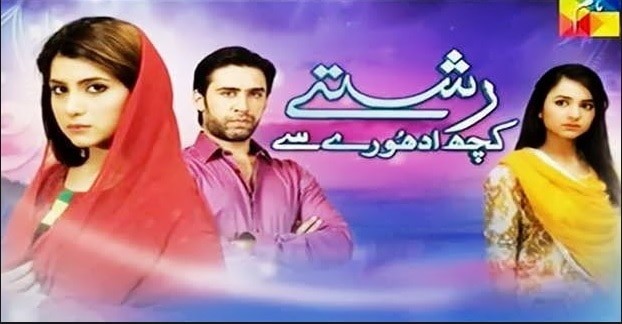 2- I was naive enough to think that in cases of rape medical examination of both male and female is necessary to prove that rape has been done and that too by the suspected male.Thanks to Mujhe Khuda Pe Yaeen Hai my confusion is clear now.I understand now that physical examination and DNA of male are mere accessories which don't even merit attention.Even without physical examination,a report could be prepared and anyone could be accused of rape and wait that's not all.In such circumstances,your self-righteous family including your father whose fake beard oscillates like a pendulum would be perfectly ready to accept you as culprit and would keep on hating you for that also.What a service to criminal and justice this play has done.You listening people and judicial authorities!As an after thought why not to rename this play as 'Mujhe Common Sense Pe Yaqeen Naheen Hai'.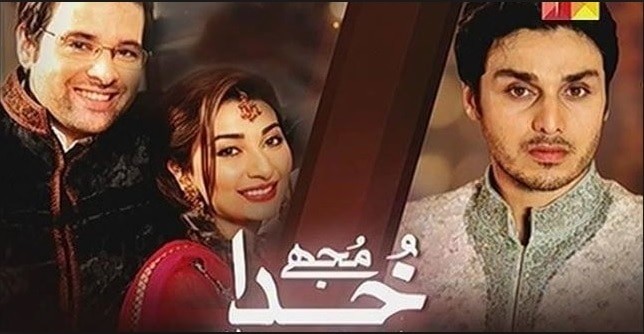 3- While Mujhe Khuda Pe Yaqeen Hai puts criminal science to shame,Aseer Zadi does the same with Biological Science.In the peer house hold ran by Bari Sarkar Sania Saeed,each Peer marries thrice.The first two wives are nothing more than accessories who do not bear any children to the Peer Sahab and not third wife is the real wife who also becomes the mother of Peer Sahab's children.Can we know the exact science and methodology adopting which the first two wives are made infertile.If it's magic or black magic,then I would also like to go to that Aamil Baba.If it's science,then we have advanced so much in science that we can boast to the west that now Science Books would be easily written by our Drama Writers what to talk of researchers or PHDs.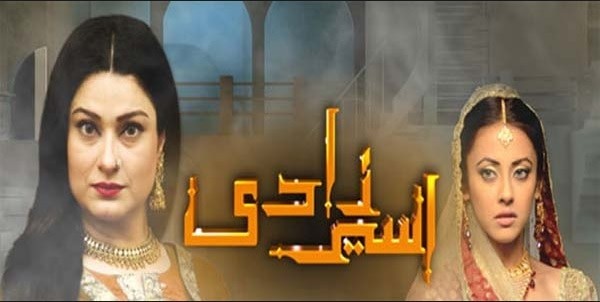 4- How can I forget another master piece Numm which was to showcase the abhorring practice of Vani and its impact on the lives of the concerned but has since been turned into Fawad Khan sandwiched between two women,ah that's a novelty,isn't it people!So this novel show depicts Wali who could not have been more than 10 years old at most being married to Mahjabeen as Mahjabeen's family murdered Wali's father and uncle over an 'honour dispute' (read Mahjabeen's relationship with Wali's uncle).But according to our religion,a child can be wedded only once he/she is of sound judgement.Is a kid of 10 of sound judgement?How could this marriage be legal then?Doesn't the very base of this drama then fall out and what joy!We would have been spared Kanza Wyne's screams week after week and women who sigh and watch this drama just to look at Fawad again could have gone and bathed their babies which they were delaying for whole week as they were busy in catching Fawad in drama repeats.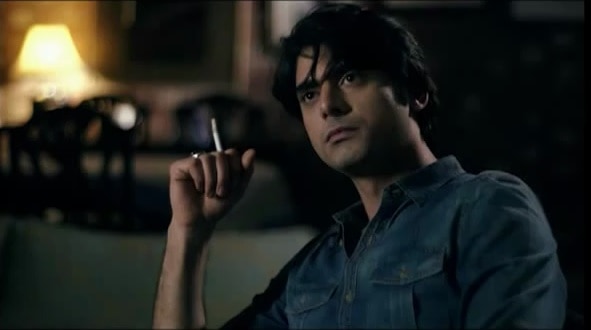 Haseeb Ahmed