TRP stands for Target Rating Points. Every Project wants TRP the higher the TRP more money you could earn. High TRP was earned when the huge amount of audience was attracted towards a show. Here talking about particularly dramas every channel strives for the highest TRP in order to earn more money and for this they have to telecast quality dramas on prime time which is usually 8.00 P.M.
First of all every drama must be commercially successful means lots of advertisement is required through promos which generates interest. A good cast is required to attract audience at first but this strategy will not work for a long time. So eventually when the drama will get ON-AIR its story should be interesting and full of curiosity it reflects what was actually been shown in promo, sometimes promos includes only interesting parts of the story and rest of the storyline was not attractive at all. Last but not the least the director must have directed the whole drama very well this also includes brilliant camerawork and editing. Additionally the selection of day to telecast the drama is necessary because it happens mostly that on the day you want to telecast the drama on primetime slot another popular drama was already running and hence you will remain behind in the race of TRP. So getting TRP is not an easy job at all.
Having a look on what's on in 2014 there are many great dramas running providing you with entertainment throughout the whole week, indeed a great start of 2014 for Drama Industry. Since many interesting dramas are running on primetime slot throughout the week I have decided to show you who is winning and who is behind in the race of TRP in this tough competition.
Monday: Four interesting dramas on this day" Ruksaar" on GEO-TV, "Jan hatheli per" on PTV, "Zindagi tere bina" on Hum-TV and" Mere Apne" on ARY Digital. Unfortunately I am watching none out of these but these four dramas are in intense competition for the TRP. I guess Ruksaar is winning since I am receiving so many reviews about this drama and then followed by Zindagi Tere Bina on Hum Tv. Third is Jan Hatheli on PTV and last is Mere Apne. So Geo wins the race on Monday, Mere apne drama is behind because from its commercial this drama seems like a copy of Indian film Baghban. Do correct me if I am wrong because seriously I am not watching any of these so I have no Idea It's all my guess.
Tuesday: Only two interesting dramas on this day on prime time slot One is "Pyaray Afzal" on Ary Digital and second "Ranjish hi Sahi" on GEO. Well we have a clear winner with a powerful move and that is ARY and the runner up is Geo. Pyaray Afzal receives each week TRP of more than 6 whereas Ranjeesh Hi Sahi receives TRP in between 3 and 4. The success of Pyaray Afzal is that it is commercially successful with popular cast and with interesting storyline thereby increasing people curiosity each week on the other hand Ranjeesh Hi Sahi was not commercially successful but it is receiving TRP of 3 and 4 because the storyline is interesting and unpredictable.
Wednesday: Again a clash of Geo and ARY and again Hum-TV fails to stand in competition. Both channels are intensely competing on this day. Well this time GEO has a powerful move "Aasmano pe Likha" but I guess it will get finished this week this drama had earned the highest TRP of 8.7. On the other hand ARY also got a strong drama "Meri Beti" but sadly this drama fails in direction allowing aasmano pe likha to take over. So Geo is winning on this day but I wonder what Geo will telecast in replacement, anyways Meri Beti drama will also get finished soon in about a month. So after this we will see who will occupy this Empty slot a great chance for HUM-TV to bring something interesting in this slot.
Thursday: Again two channels competing on this day ARY and HUM-TV this time Geo fails to stand in competition. ARY is telecasting drama "Sannata" whereas Hum-TV is telecasting recently started drama "Ru-Baru". Well I am again confused but I guess Hum-TV is in lead currently as Ru-Baru is getting interesting day by day. Talking about Sannata it is always in a competition, from starting it was facing competition with drama AUNN ZARA on A-PLUS and obviously at that time whole Thursday was dedicated to Aunn Zara, then Sannata faces competition with PTV drama "Sanwari" I heard that this drama got the TRP of 8.1. The reason why Sannata was not a hit because it was not commercially successful. So according to my Knowledge HUM is a winner on this day but again do correct me if I am wrong.
Friday: When it comes to Friday no one can stand in competition with HUM-TV. Hum-TV owns this day they always had a powerful move on this day and this time it is drama serial "Muhabbat Subah Ka Sitara Hai". This is the most powerful move of HUM-TV and they always got a replacement examples Maat, Zindagi Gulzar Hai and Kankar. Who is the runner up then and it is ARY telecasting drama "Kabhi Kabhi" and then on third position it is GEO with drama "Meri Zindagi Hai Tu.
Saturday: This day is now simply dedicated to ARY and where every channel got only one powerful move ARY got two one I have already mentioned Pyaray Afzal and second is drama" Shukk". ARY is a clear winner because no one is in competition in a prime slot and suppose if there was then I guess no drama can beat Shukk this is the best drama currently running on ARY.
Sunday: No question about that for sure HUM-TV is a winner as no one is in competition on this day. If there was I guess it will be a tough competition because" Bunty I Love You" is a very interesting drama and so a strong drama of HUM-TV. So in future if any channel will telecast a good drama on Sunday's prime time slot it will surely face a fierce competition with this drama. So very intelligently played by HUM-TV by occupying weekends.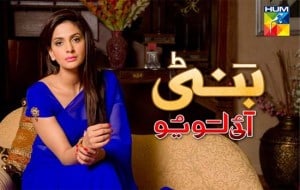 So how do you find my analysis and please correct me with calmness for which day my analysis was wrong.