Kamal Hassan and Yumna Haider's story is being repeated all over again. Tooba must have feelings for Arsal but she is clearly holding back because she knows that getting married to Arsal will completely destroy her relationship with Hiba. Yumna had the same doubts as well but Kamal managed to convince her that things will not turn out the way she feared they well. Arsal, too, like Kamal decided to talk to Hiba, thinking that he will be able to convince her but Hiba is still the same stubborn, over-emotional and possessive girl that she was before. Hiba does not believe in forgiving anyone and she also does not want to move on.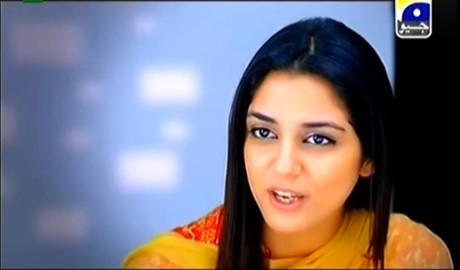 Hiba's actions show just how self-consuming possessiveness can be. She ran away from home when Yumna decided to get married to Kamal and now after hearing what Arsal had to say, she went ahead with her decision to start a modeling career. She is not only causing problems for Tooba but also for herself. Hiba is immature, she never tried to understand her mother's point of view and was not willing to give her the space she needed in order to live a part of her life the way she wanted and she is doing the same with Tooba. I really want to see a transformation in Hiba's character. I must say that Maya Ali was brilliant in tonight's episode; she gave me nothing to complaint about.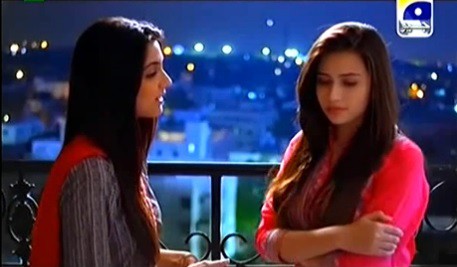 I am really happy that Arsal is still in love with Tooba and is willing to take a stand for her. But I wish Mohammad Ali could have acted better in many of the scenes in this episode and the last one. His dialogue delivery has been very unconvincing and misleading. Also, I fail to understand why Arsal is so convinced that Tooba will be willing to get married to him. Arsal's mother is turning out to be one of those typical mothers who are a pain to watch on screen. I must give credit to the director and the writer though for not keeping us confused about the intentions and feeling of the characters.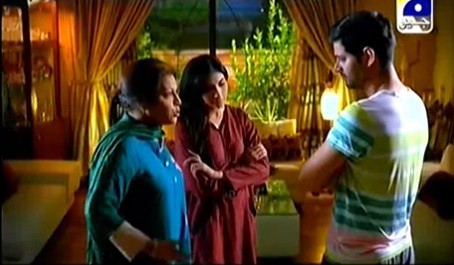 Mohammad Ali's acting many not be impressive but Tooba and Arsal look good together. Arsal is the only man Tooba ever had feelings for and Arsal's feelings for Tooba are very genuine so I would really want to see them together.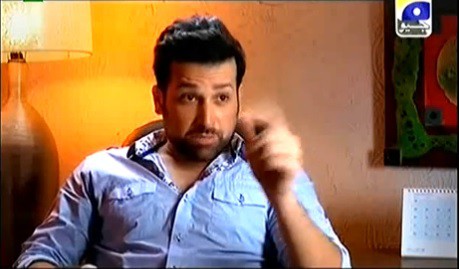 Abdullah Ejaz played his part well. Rohail will make a comeback in the next episode. I think people who were thinking that Rohail and Hiba may end up together, may just be right! That would be a very interesting twist in the story. I would like Rohail and Hiba both to discover for themselves what it feels like to be madly in love with someone because both of them are very practical. The story has come to that point now where I think it can easily move forward without Kamal Hassan as well. We will surely be seeing him in one of the upcoming episodes but this time probably as Rohail's father and not as Yumna's husband. I had lost interest in the play because of the slow pace in the past few episodes but this recent episode has definitely given me something to look forward to.
Fatima Awan