Rahat Fateh Ali Khan, the famous singer is facing charges in India under Foreign Exchange Management Act (FEMA). The relevant enforcement agency has filed a formal case too. It is based on the incident of 13 February 2011 when RFAK and his manager were caught on Delhi airport with 1.25 lakh US dollars. RFAK was later released after initial investigation.
As per FEMA laws in India a passenger can take  a maximum of 5000 USD outside India. After three years of investigation, it is determined that RFAK has violated the Indian FEMA law and  the authorities have now formally lodged a case against him.
RFAK is in Pakistan these days, it is unclear whether he will pursue the case in India or not.
Full content from Urdu Daily Jehan Pakistan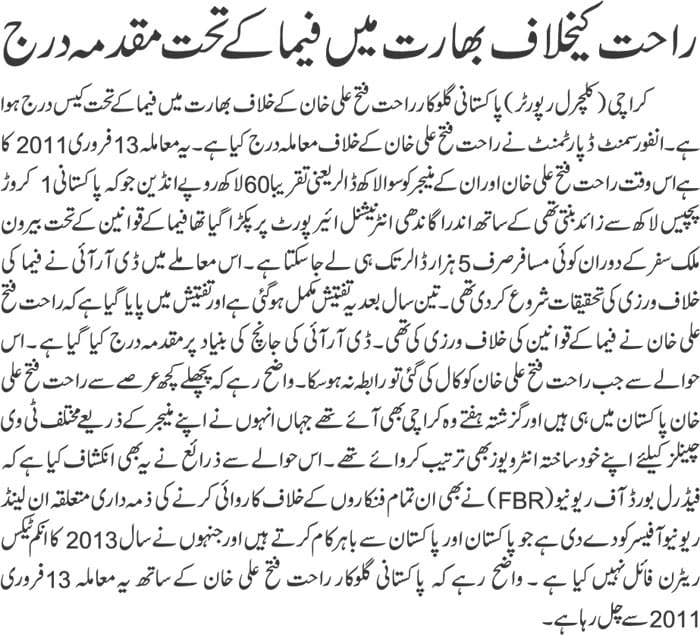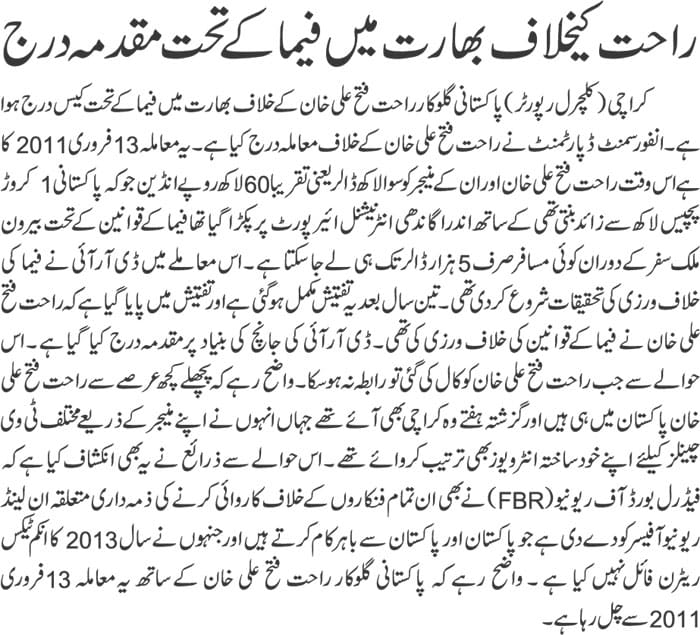 Rashid Nazir Ali