Turkish film Mohabbat Ek Ittefaq to release on 14 February 2014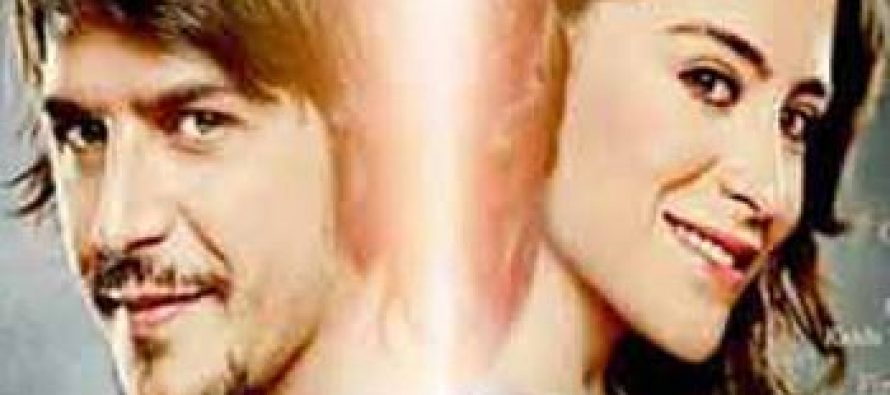 After many delays, the Turkish film Mohabbat Ek Ittefaq is finally releasing on 14 February 2014 which is also Valentines Day.  The Turkish name of film is ' Aşk Tesadüfleri Sever'. It was released in 2011 and is one of highest grossing Turkish movies. The main cast of film includes Mehmet Günsür, Batuhan Karacakaya and Belçim Bilgin Erdoğan. It is a triangular love story.
In Pakistan the film is released with Urdu dubbing. It will be interesting to see what type of reception it receives. Turkish dramas are quite popular in our country, now its turn of Turkish film.
Full content from Urdu Daily Nai Baat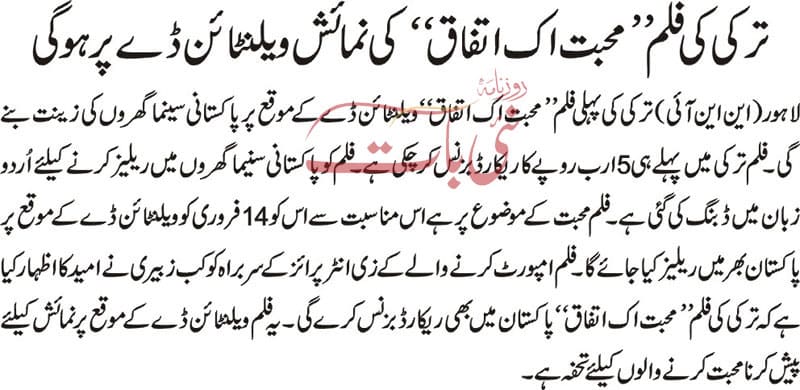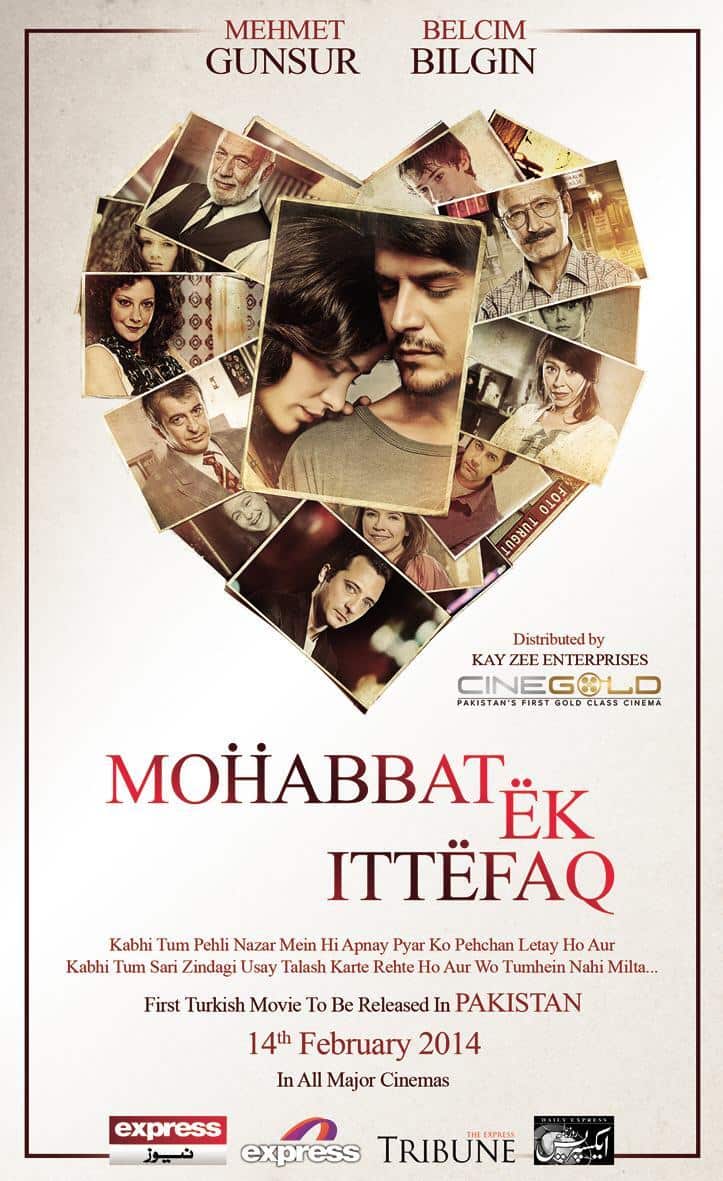 (function(d, s, id) { var js, fjs = d.getElementsByTagName(s)[0]; if (d.getElementById(id)) return; js = d.createElement(s); js.id = id; js.src = "//connect.facebook.net/en_US/all.js#xfbml=1"; fjs.parentNode.insertBefore(js, fjs); }(document, 'script', 'facebook-jssdk'));
Rashid Nazir Ali
---