Rahm (رحم) is an upcoming Urdu film based on the drama 'Measure for Measure' written by Shakespere. Some famous names like Sanam Saeed and Sajid Hassan are playing the leading roles in this film. The film is shot entirely in Lahore and its crew comprises of Pakistani and British technicians.
The trailer of the film is released today
https://www.youtube.com/watch?v=mDo6l3ijlss
Starring: Sanam Saeed as Sameena,Sajid Hasan as Governor/Fakir,Sunil Shanker as Qazi Ahad,Nayyar Ejaz as Councillor Kamal,Seerat Jafri as Marium, Khalid Butt as Nawab Sahib, Rohail Pirzada as Qasim Mian
Director: Ahmed A. Jamal
Written by: Mahmood Jamal
Produced by: Mahmood Jamal
Co-Producers: David Shanks and Ahmed A. Jamal
Director of Photography: Jono Smith.
Edited by : Kant Pan.
Executive Producers: Yasin Alireza and Mahmood Jamal
Co- Executive Producer: Saqib Qureshi
Associate Producer : Omar Shah Ahmed
Line Producer : Matteela Films / Mazhar Zaidi
Art Director: Shehzad Shuja
Sound by : Faiz Zaidi
Unit Production Manager: Furqan Ahmad
Music Composed by : David C. Heath
Music features : The English Chamber Orchestra / John Anderson (Oboe), Gary Kettel (Percussion).Songs by Sami Brothers,Noor Jehan and Reshma
The website of the film describes it as
A Sufi Adaptation of Shakespeare – a plea for tolerance from the heart of the Muslim world.
Lahore at an imagined time ….
A kindly Governor goes into hiding after appointing a younger, puritanical Deputy in his place who is convinced that Lahore needs harsh punishments and strict implementation of laws.
Fear grips the city as a young man is condemned to death for getting his fiancee pregnant on the accusations of her parents. When his sister Sameena goes to meet the Deputy Governor to beg for mercy, he finds her physically irresistible and asks to sleep with her in exchange for commuting the death sentence on her brother. Sameena has to outwit him, and helped by the ex- Governor she tries to turn the tables in a gripping climax.
Here is a video showing Behind the scenes during the shooting in Lahore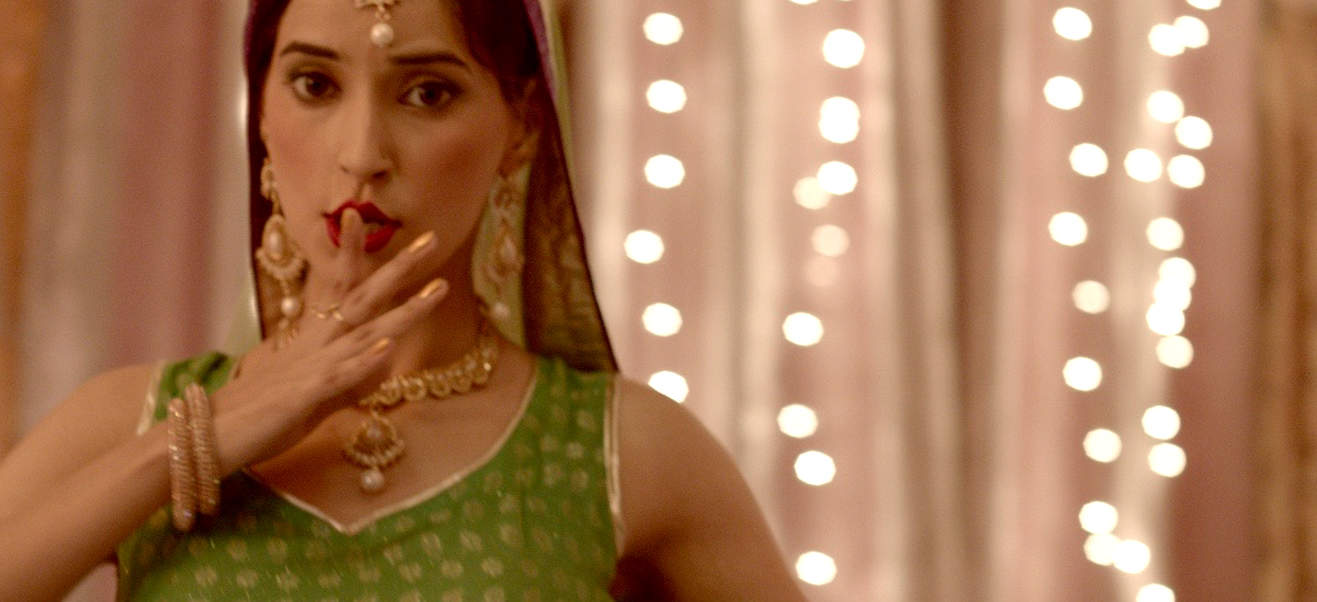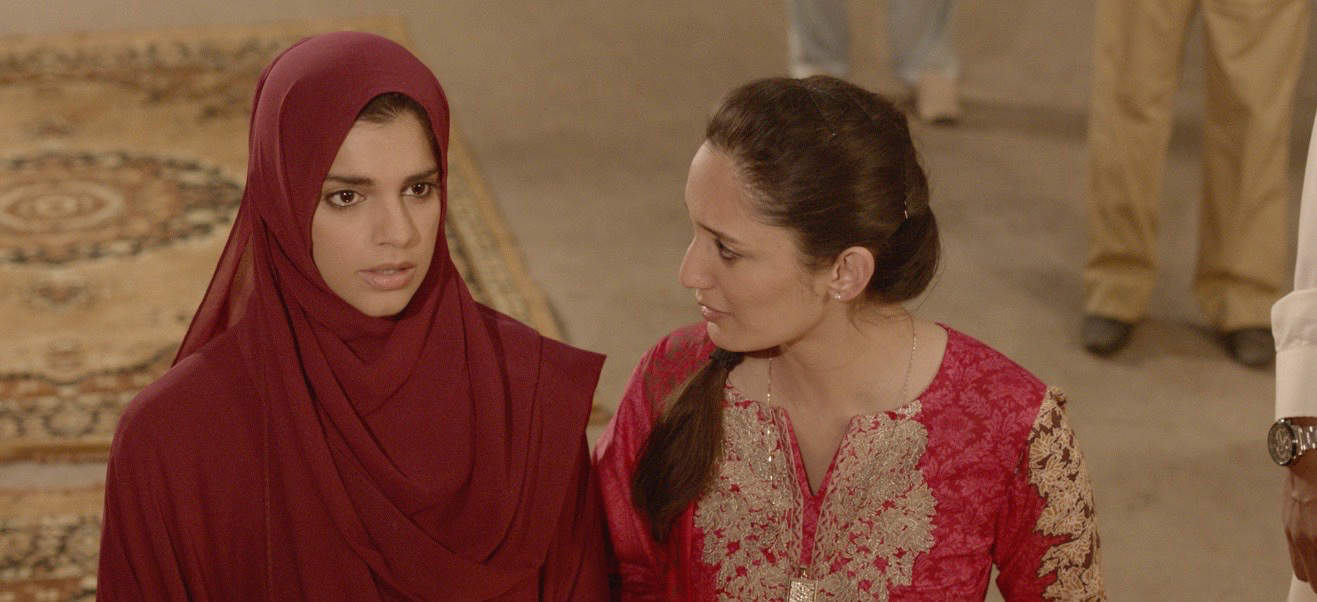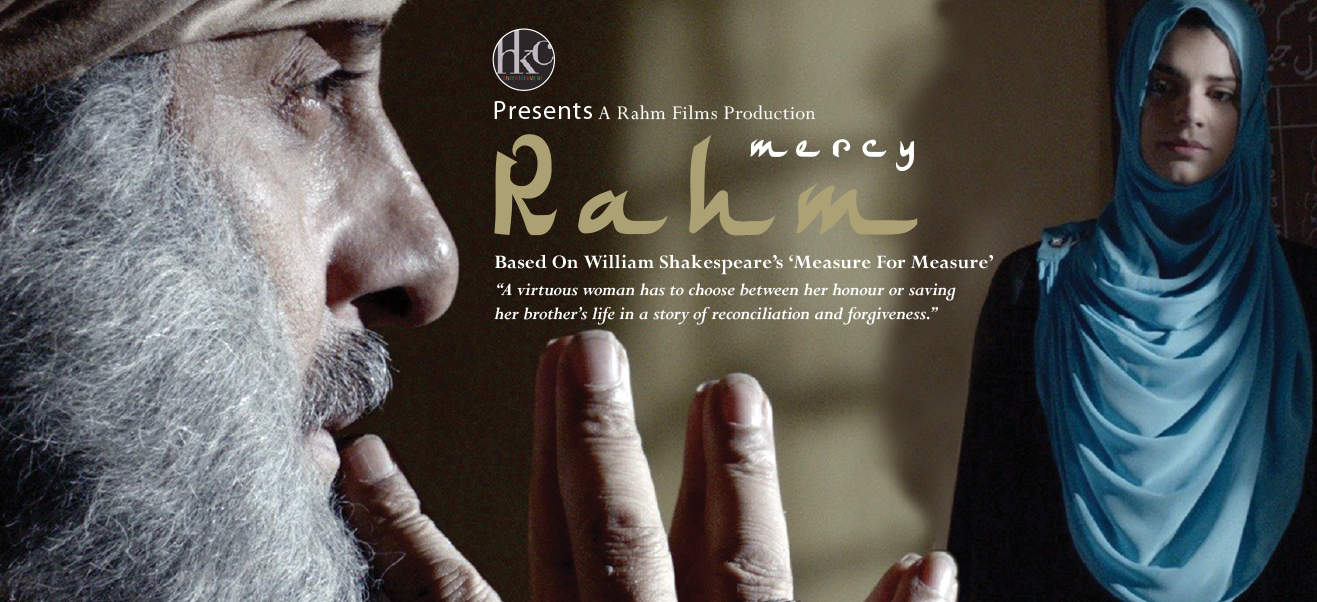 Trailer courtesy of PakistaniCinema Fan page
https://www.youtube.com/channel/UCAgBFzV3J4hrbRMcBcsehvg
https://www.facebook.com/PakistaniCinema
Rahm Website: http://www.rahmthemovie.com
Rashid Nazir Ali