Udaari – Episode 19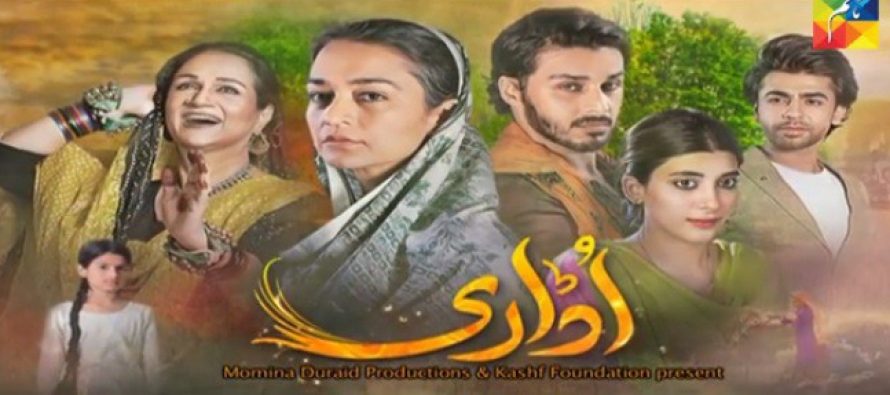 Tonight's episode focused on Arsh's attempts to find out Sajida's side of the story. All the developments were covered in detail which has slowed down the pace of the drama but there were no unnecessary scenes in tonight's episode but the story should move to the next level in the upcoming episode. The scene in which Arsh asks Sheedan why they lied was one of the best scenes of this episode mainly because of the way Sheedan didn't have much to say in her defense. Also, the fact that Sajida has a very weak case was further highlighted because she is not willing to tell what actually happened. This episode definitely had a lot of important messages to its credit. Firstly, Arsh's advice to Sajida that she should not tell the police anything without asking him first and secondly telling her that no one was allowed to hit her were two very important points. The police had to change its behaviour after Arsh started representing Sajida which was another important message which showed how vital it was for people to take help from a professional in such a situation. Thankfully there was very little focus on Imtiaz in this episode. I must admit I am finding it really hard to relate to or feel for Zebu's character ever since Hina Altaf took over. The little girl playing Zebu definitely added more substance to this character. Also, the chemistry the little Zebu had with all the other characters has been missing every since she grew up. Basically two very important characters – Zebu and Jaaza – have lost their effectiveness ever since they were taken up by these young actors who are not fitting into the roles.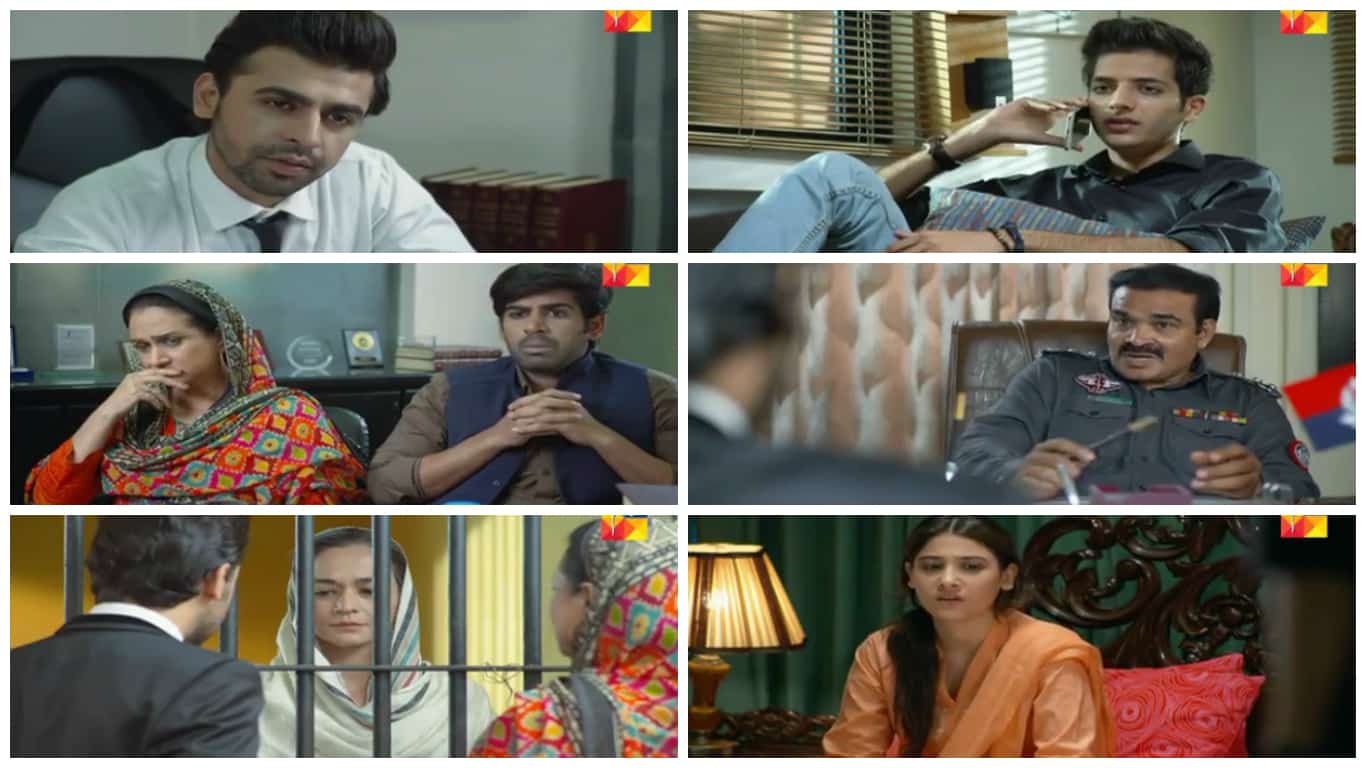 Sajida is not willing to tell the truth even if it means that she will be in prison for the rest of her life. This was another important message in this episode. By hiding the facts she thinks she is helping her daughter but she is actually helping the culprit get away. Imtiaz only has a stronger case because there is no way for Arsh to prove that this was an act of self-defense. Imtiaz also knows that Sajida will not tell anyone what transpired that night therefore he is taking advantage of the situation. It basically goes to prove that staying silent about such things isn't a smart move. Farhan Saeed has done complete justice to his character. He has performed brilliantly right from the first episode. When his character was that of an immature youngster who had a big ego, he appeared to be just that and now that Arsh is mature and settled, he is equally convincing. The way Arsh tried to persuade Sajida to share her past with her was ideal but right now everyone is hoping that he will manage to find a way out without knowing the truth. Once things get worse for Sajida, someone will decide to tell him the truth. Arsh's feelings for Meeran have not changed in all these years, something which was apparent from all his interactions with Meeran. Sheedan's meeting with Arsh outside the prison and the way she kept on telling Imtiaz off showed yet again that she was fearless. Bushra Ansari was the perfect choice for playing this role, her effortless acting makes her character even more impactful. Sajida's character turned out to be somewhat disappointing in this episode but I do feel that showing all this was important because many of the women out there will probably be able to relate to why Sajida is covering up for her daughter. I am also waiting to find out when and how Arsh will know the truth. In this episode all these intelligent people – Sheedan and Meeran in particular – were unable to think what Imtiaz could do if he wasn't punished for his crime.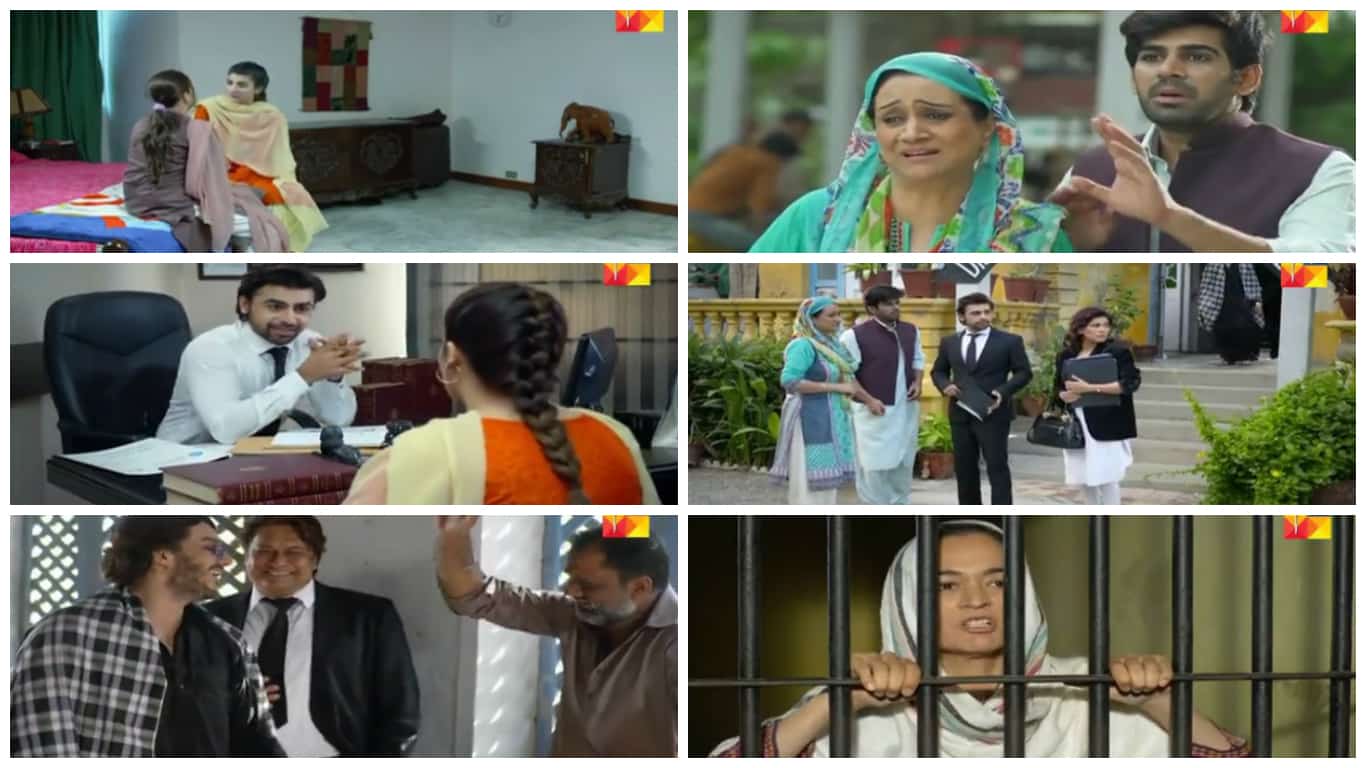 Inz-e-Yazdan and Hina Altaf are standing out in this play for all the wrong reasons. It is unfortunate that the director was not able to find better actors for playing these roles. The young actors playing these roles were brilliant therefore the viewers had high expectations from the actors who were going to play the roles of Zebu and Jaaza now. The bond which both these characters had with rest of the family members has been broken because of total lack of chemistry and the lack of expressions and acting! Even the actor who plays Sheedan's brother is a very gifted performer. Rest of the cast is so perfect that it never seems like any of them is acting; they are faultless in all the scenes. The preview of the next episode showed Arsh talking to Zebu and hopefully the secret will be out in the next episode because this track got a lot of screen time in this episode. The drama needs to pick up pace at this point. How many of you watched this latest installment? Do share your thoughts about it. Fatima Awan
Fatima Awan
Fatima Awan has been a part of reviewit right from its inception. She feels very passionately about Pakistani dramas and loves discussing them to detail. If it wasn't for the play Durr-e-Shahwar she wouldn't have started writing!
---
---