Mahira Khan and Ranbir Kapoor shared a moment at the Global Teacher Prize ceremony in Dubai. The fans got crazy as to what was budding between the two. Now an Indian publication has come forward with the claim that will shock you to the core.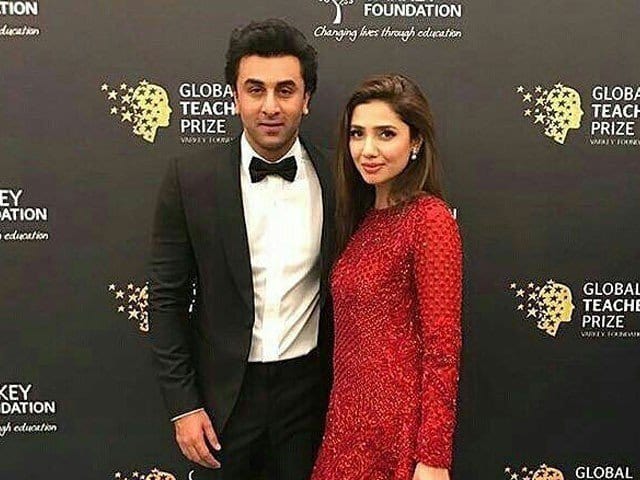 Indian news house Deccan Chronicle, has stated that Kapoor is extremely fond of Mahira Khan and it is "more than just a passing interest". Furthermore, a source linked to Ranbir Kapoor has also said that the friendship has been budding quite progressively between the two. He also termed their affection as 'growing fondness between the two actors as work in progress.'
"Ranbir is very fond of this lady (Mahira). He speaks about her very warmly and affectionately, and proudly shows her pictures on his phone to close friends. This is building into something more than just a casual friendship."
Previously, Ranbir also declared his affection for Mahira when he said
 "Mahira Khan from Pakistan is very pretty."
We have yet to come forth with any explanation that Mahira Khan or Ranbir Kapoor has to provide for this alleged linkup reveal.