Tonight's episode of Ranjha Ranjha Kardi was extremely enticing, fast-paced and brilliantly put together. This episode also had some of the most important developments as well as few of the best scenes we have seen so far. There are very few dramas which continue to be as engaging as this one even after so many weeks.
Important Scenes
Tonight's episode opened with Noori thinking about her past while she held the keys which were handed over to her by Fehmida. This flashback scene truly was nostalgic and one of the most meaningful scenes we have seen in this drama. It was well written and brilliantly executed – perfect example of effective screenplay. Noori's character has always been layered and this time around the viewers saw a different side of her character. For the first time Noori actually felt that she finally had everything she was running after all her life – a special status in the society and the respect that came with it. The fact that Noori never considered the wealth she had now but for her the respect she was getting was more important made this entire development refreshing. Fehmida's 'compensation' definitely worked because it made Noori feel good about herself and her turbulent journey all of a sudden seemed worthwhile.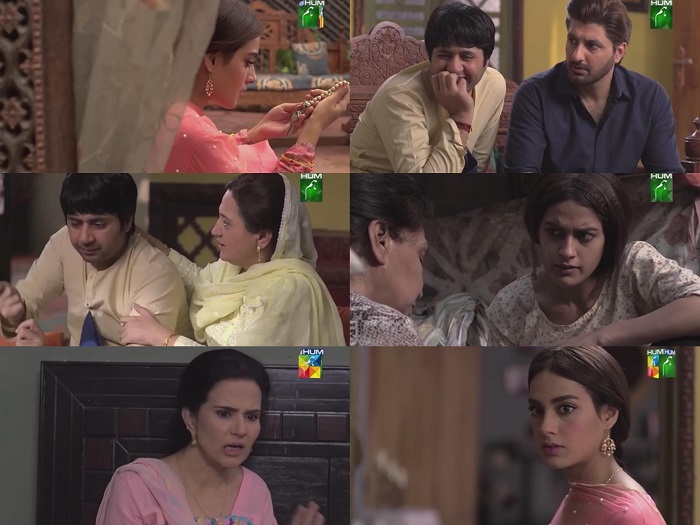 This happiness however was temporary because after the meeting with Sahir, Noori was faced with yet another conflict. The only man she had ever loved was back in her life and this time he wanted to 'save' her. Sahir reminded her of the shortcomings in her life – something she was quite aware of already but probably wanted to forget about for some time. After meeting Sahir, Noori went straight to the doctor which basically showed that she was still focused on her marriage and was not swayed away by Sahir's charm just yet. The way Noori looked at Sahir when he and Komal came face to face suggested that she was jealous and angry.
Sahir's first meeting with Bhola was also covered in a brilliant manner. Sahir was both shocked and disgusted. Bhola's dialogues and the situations tonight were quite amusing. These scenes intelligently showed Bhola's innocence as well as his possessiveness and insecurities. Sahir is more eager than ever to find out which medicines Nusrat is giving Bhola after listening to his conversation with the doctor. It remains to be seen what Sahir is going to go with the information he gets from his friend regarding these medicines. Noori was not shown thinking about the reasons why Nusrat never went to the same doctor and why he lied to her. She confronted him but even now she has no clue that Nusrat actually does not want Bhola to get well. Another important development in this episode was the chachi finding out where Ama Janate lived. Nusrat and his wife want to know more about Noori and the preview of the next episode suggested that they might get a lead. The flashback scene in the beginning also highlighted the fact that someone like Fehmida would never even allow a girl like Noori inside her kitchen.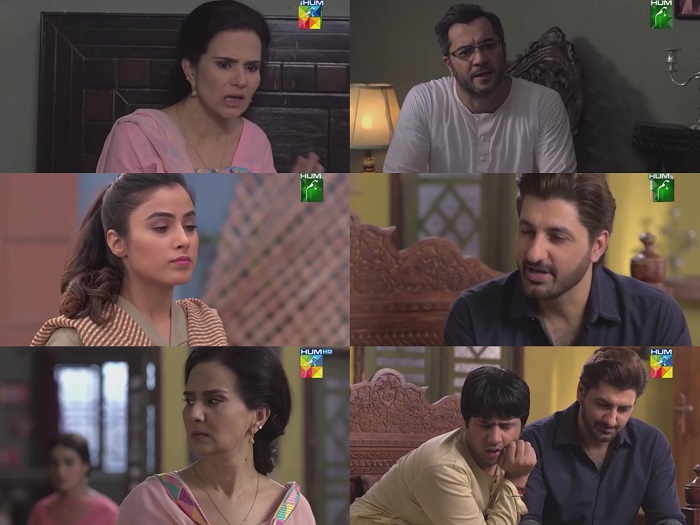 Overall Impression
The story still has so much to offer and there are so many different possibilities. Sahir, Noori, Fehmida and Nusrat are few of the characters which will ultimately determine where the story goes from here. Fehmida will at some point find out about Noori's background and she will feel cheated. The preview of the next episode suggested that Noori will once again start treating Bhola the same way she did in the beginning. There were many scenes in this episode which served so many different purposes and did so with precision. This episode was meaningful, emotional and thoroughly entertaining.
The screenplay and performances make Ranjha Ranjha Kardi one of the best dramas this year. Iqra Aziz is absolutely phenomenal as Noori, Imran Ashraf's effortless portrayal of a character which must have been really challenging to translate on screen never fails to impress and Syed Jibran continues to be convincing. This is not an easy story to tell but everyone involved has given it their best. Tonight's episode of Ranjha Ranjha Kardi was exceptional in every way possible.
Do share your thoughts about this episode.