Tonight's episode of Ranjha Ranjha Kardi had yet another development which changed the course of the story altogether. It was truly disturbing watching Noori's character take this turn. Noori had the same energy and drive tonight which it seemed had been lost. Noori has always been a survivor, a fighter but so far she has not harmed someone physically to get what she wants. Tonight however she seemed more desperate than ever and this time around she resorted to measures which showed a negative streak which was never there before. Bhola's 'love' for his dulhan and Fehmida's complete reliance on Noori was also shown through different scenes. Tonight's episode was powerful, emotional and disturbing. Iqra Aziz and Imran Ashraf's phenomenal performances were the highlight of this episode.
Noori and Sahir's Plan
The outcome of Noori and Sahir's meeting tonight came as a complete surprise – definitely not a pleasant one. These scenes reminded me of Noori and Sahir's early meetings when Noori started to trust him blindly. Sahir's attitude however suggested that he was after the status and money. The fact that he was so calculated and asked Noori to wait went to show that he was not willing to give up everything for Noori. This wasn't the first time that Noori suggested that they should run away, she always wanted to run away with Sahir even before but he never agreed.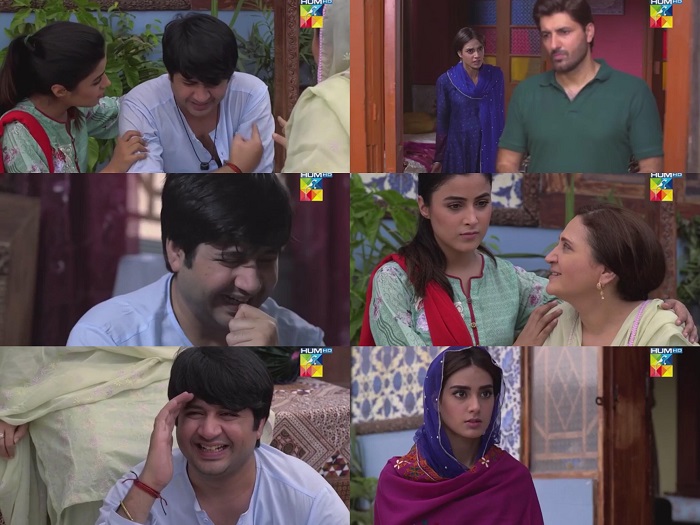 Noori went ahead with their plan immediately but at the same time had a lot of questions in her mind. Iqra Aziz's expressions and overall performance tonight was exceptional throughout. She translated Noori's desperation, her confusion, the guilt, the negativity and the strong instinct of self-preservation perfectly on screen. Noori finally figured out tonight that the medicines Bhola was taking were doing more harm than good. The reaction of the medicines baffled her but it did not stop her from following Sahir's instructions. Just how desperate is Noori right now? I am waiting to find out. Until the previous episode it seemed like Sahir's character may turn out to be the antihero but after this episode and the preview of the next episode, it is quite clear that Sahir is only looking out for himself. He does not want Noori to take a divorce but he wants Bhola to die, perhaps because he also wants Bhola's share of wealth and not just Noori's companionship.
Noori and Bhola
Noori did not only overdose Bhola but also tortured him mentally to get a reaction from him. While Bhola continued to express his love for Noori and reminded her that he could not live without her, Noori was more than tired of babysitting her husband. Noori was constantly distracted and in her mind she was devising a plan to get out of this house and the marriage. There were times when it seemed like Noori might change her course after the way Bhola reacted when she was hurt and the way Fehmida trusted her but right till the end Noori's focus did not change. Noori and Bhola's scenes once again showed how complicated their relationship was. No matter how much Bhola loved or depended on Noori, he could never be the perfect partner for her since Bhola's expectations from this relationship were very different from that of Noori's. Bhola wants unconditional love and Noori wants companionship.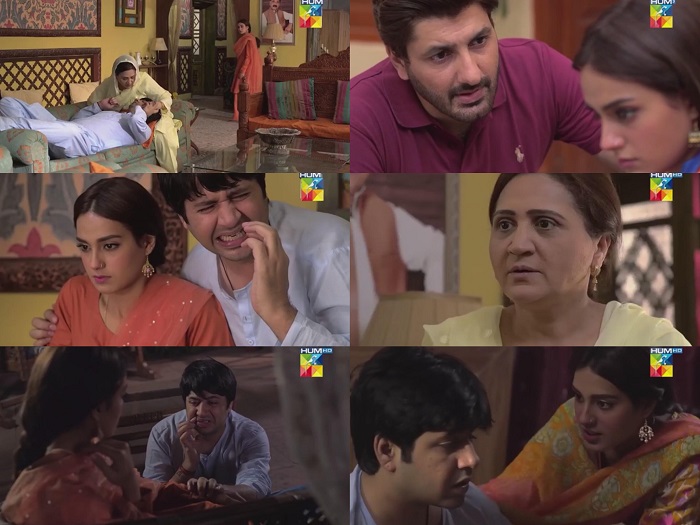 You couldn't help but feel for Bhola and blame his mother for not being responsible enough. While Fehmida focuses on minor things like making Bhola's favorite dishes and keeping him clean, she trusts other people completely with more important things like his medicine. If Fehmida was more aware of Bhola's mental health and did not trust Nusrat blindly, things would have been different.
Overall Impression
I had so many questions in my mind after watching this episode since even now the story can take so many different turns. Will Noori change her mind once she finds out what Sahir and Nusrat's actual intentions are or will she decide to 'help' them? Even after watching this episode, it is difficult to imagine Noori being part of such a vicious plan. Also, I don't expect Faiza Iftikhar to be this predictable. Will Bhola's end be more tragic than we imagined? Will Noori ultimately be the savior or the tormentor? Will Sahir use Noori once again and run away when she is in trouble? Why is Noori being so foolish? Right now, it is highly likely that things will only get worse before they get better. I am getting anxious now and can't wait to find out how this drama ends.
Do share your thoughts about this episode.