Tonight's episode of Ranjha Ranjha Kardi was painful to watch. Watching Noori push Bhola to the edge so that she could get the reaction she wanted was truly heart-wrenching. Right now everyone is playing to win but Bhola is the only one who is happily willing to lose so that his dulhan does not leave him. Ranjha Ranjha Kardi continues to be highly unpredictable, Noori and Bhola's journey is drawing to a close and it seems like there might not be any clear winners in the end. Imran Ashraf was the star of the show tonight, yet again. The way he has translated this extremely challenging character effortlessly and impeccably on screen is simply amazing. Iqra Aziz too makes her presence felt in every episode, her expressions tonight were on point.
Noori's Mind Games & Bhola's Helplessness
Noori has always tried to control her life in some way or the other but this time around in her desperation she cannot see right from wrong. In her fight for survival she exploited Bhola's weaknesses and even though Bhola fought hard but he eventually ended up doing exactly what Noori wanted. It was extremely disturbing watching Noori execute her plan without any regard for Bhola or Fehmida. Even though Noori has been wronged and it is understandable why someone like her wouldn't want to be with Bhola but trusting Sahir once again has to be the worst mistake Noori has made so far. It was difficult to understand why the medicines were not having the same affect, they had on Bhola before. There were many meaningful conversations tonight which revolved around winning and losing. These conversations showed that while Sahir calculated every little thing, Bhola's only concern was to make his dulhan happy. Bhola's state of mind was shown brilliantly on screen. These scenes were written and executed faultlessly.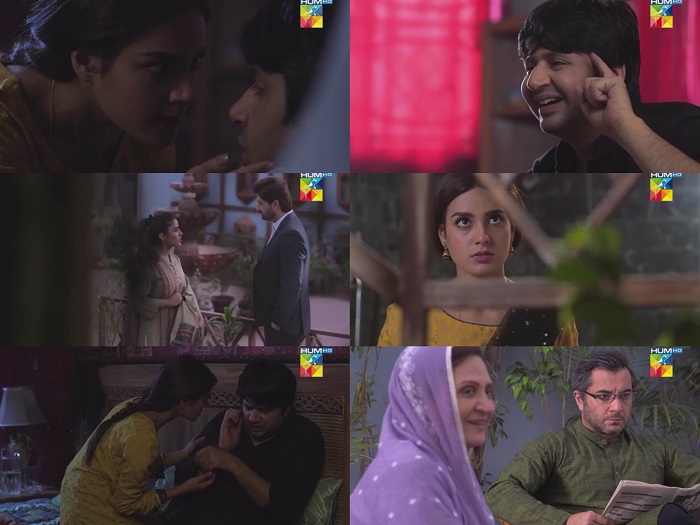 Even though Sahir said in the previous episode that he wanted to 'rescue' Noori but their conversations and his attitude tonight clearly showed that this was his fight and he wanted to win at all costs. Noori questioned him but he played hard to get which made Noori even more desperate. Noori always contributed more to this relationship than Sahir and now too things are the same.
Few weeks back Noori was willing to be Bhola's 'partner' in some ways because she knew she had no place else to go and also there was a time when she compared Bhola's love for her to that of Sahir's. After Bhola's violent moves and especially Nusrat finding out about Noori's past, she feels that leaving Bhola is the only way out. She did not really need to rely on Sahir the way she did in order to do that but unfortunately for now she wants a future with Sahir.
Bhola's scenes tonight were so difficult to watch that there were times when I wanted to forward these scenes. Komal's unconditional love for Bhola has always been a breath of fresh air. No matter what happens, Komal is always there to support him, to cover up for him. Fehmida too once again supported her son even though she knew in her heart that what he did was awfully wrong. Asma Abbas' expressions and performance never fails to impress. She translates Fehmida's embarrassing moments exceptionally well on screen.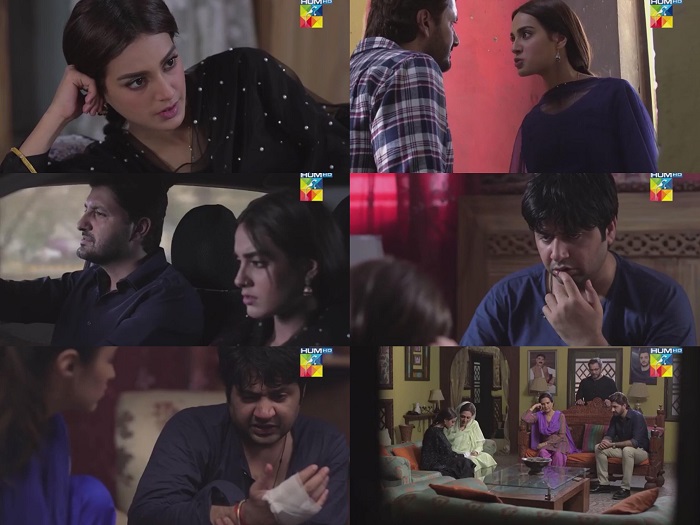 The Preview
The preview of the next episode was extremely enticing. Ama Janate will visit and that's when Rizwana will tell Fehmida everything she knows about Noori's background. Noori it seems will go back to the village with Ama Janate. Will Sahir betray Noori once again? How will Bhola cope without his dulhan? Has Noori successfully dug her own grave? Will Fehmida ever find out what Nusrat has been doing all these years? Will Fehmida eventually take Noori back because of her son? Waiting to find out. There are so many possibilities even now. I hope that this drama won't have a terribly tragic ending.
Do share your thoughts about tonight's episode of Ranjha Ranjha Kardi.