This drama is full of the most unexpected surprises and tonight's episode had one such development in particular which was least expected. The way Fehmida supported Noori was the most unexpected development especially because she did not take a lot of time in making this decision. Most of the viewers were expecting Noori to get pregnant but the timing of this pregnancy is such that once again in a way fate has intervened and tried to save Noori from herself. Iqra Aziz's riveting performance was the highlight of this episode since Noori went through so many different emotions tonight and Iqra Aziz translated all these emotions faultlessly on screen. Noori has absolutely no reason to be scared now, the secret is out and Fehmida is ready to accept her even after knowing everything yet Noori is still running after Sahir.
Important Developments
This episode opened with Noori making sure that Fehmida knew that she too was in some way responsible for the way Bhola treated her. Every single move made by Noori was well calculated and directed towards convincing Fehmida and Ama Janate that she was not safe in this house. Bhola once again ran away from home after a long time because he too felt threatened. Even though there was only one scene covering Bhola's fears but this scene was extremely emotional. From here on the story focused entirely on Noori and Sahir. Although Fehmida's reaction after finding out the truth was least expected but it was covered convincingly. Ama Janate always had a great influence on her and Fehmida also shares a close relationship with Noori. Apart from that, the most important reason for forgiving Noori and Ama Janate was that she knows how dependent Bhola is on Noori. Like Nusrat said that her mamta came before everything else.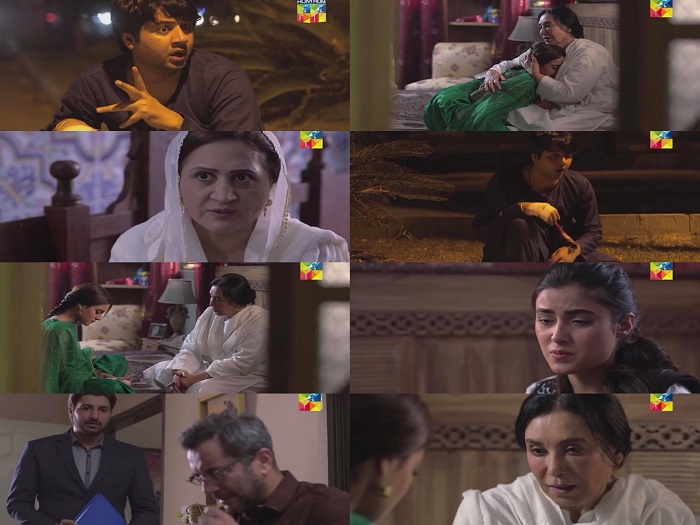 Ama Janate's limitations and the reasons why she couldn't take Noori back were also shown in a convincing manner. All the dialogues tonight were written so well because they helped the viewers understand the motives of different characters. When Ama Janate reminded Noori that she always held self-respect dearer than anything else, I was expecting to see a change in her but right till the end it was almost as if Noori was completely blinded by her love for Sahir. She seemed concerned for Bhola but only for a second when Komal told her how Bhola hurt himself.
Sahir's dialogues once again clearly indicated that his izzat was the only thing which mattered to him. Noori questioned him as well but right now she is not analyzing the situation in a practical and wise manner. Somehow she sees Sahir as the knight in shining armor even though he is anything but that. Noori and Sahir's conversation on the phone after Fehmida accepts Noori even after knowing her background was the only confusing conversation tonight. It is frustrating watching Noori act like such a fool. It is almost as if she is digging her own grave.
It was definitely good watching Fehmida own some of the mistakes she has made. It was however odd that Fehmida was not shown worrying about Bhola.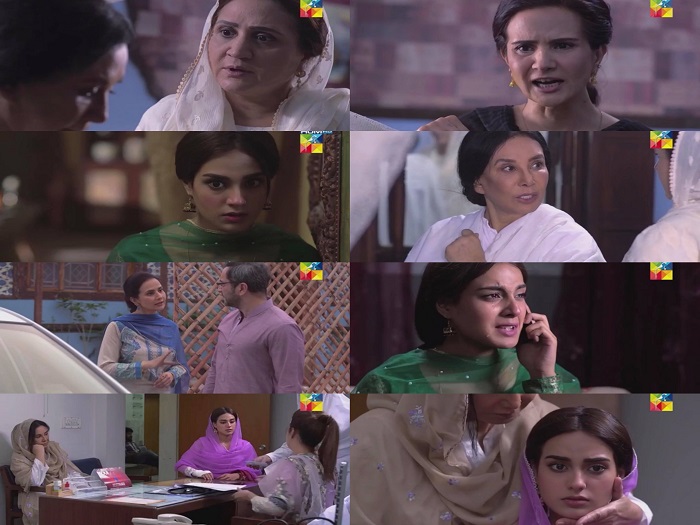 Overall Impression
Even now, it is impossible to predict how this drama will end. Given the circumstances Noori does not deserve a happy ending but there is still hope that she might change her mind at some point. The preview of the next episode showed Sahir telling Nusrat that killing Bhola would be the best option. At the same time he told Noori that he was willing to accept her and her baby. Will Bhola fall prey to Nusrat and Sahir's evil plans? How far will Noori go to attain her objectives? Will Noori have a change of heart before it's too late? Bhola's future depends more on Noori now than anyone else.
Ranjha Ranjha Kardi continues to be the best example of perfect storytelling, there are twists and turns in every other episode which are surprising as well as convincing. Tonight's episode, just like all the previous episodes, was directed brilliantly. Iqra Aziz, Imran Ashraf and Asma Abbas have been brilliant throughout.
Do share your thoughts about this episode of Ranjha Ranjha Kardi.