This was another engaging episode of Ranjha Ranjha Kardi which ended too quickly! Faiza Iftikhar's characters are always well-rounded but Bhola's character is exceptional. The attention to detail is truly impressive and Imran Ashraf's shining performance makes Bhola's scenes an absolute delight to watch. The relationship between Bhola and his mother was yet again the highlight of this episode. Any mother out there who has such a child will surely be able to relate to their relationship. Kashif Nisar's brilliance reflects in all the well-crafted scenes. The overall feel of the drama is not too grim because of the visuals and unlike many other directors, Kashif Nisar has not relied on making the actors look 'pretty'. He has kept the visuals 'real' and pleasing at the same time.
Difficult Situations
Every character was shown going through the most difficult period of their lives in this episode. For Bhola, it is an unbearable period because he feels imprisoned in his own house. He desperately wants to run away but cannot find a way out. For him self-harm was his last resort but even then his chachi and cousin did not let him out. Bhola's mother too took the risk of leaving Bhola home and going to the Mazar because she thinks that spiritual healing will cure her son. Her conversation with Ama Janate was one of the most well-written conversations tonight since it showed a mother's love and also her ignorance. She is convinced that getting Bhola married will solve her problems. Ama Janate gave her a reality check but we have never seen her taking Bhola to a proper doctor even though she has so much money. Bhola's mother is at the end of her rope and I am wondering if the repeated references to marriage being a possible 'cure' have something to do with where this track is eventually headed. Noori's situation went from bad to worse when Haji Sahab showed his true colors. Noori's reaction to his offer was completely in line with her character. I liked the way the viewers were kept wondering about how she was going to react after he gave her the money. Noori also took an unexpected decision in haste as well as desperation – one for which she will surely pay. Even though Sahir is in jail and going through a really tough time yet we have not seen a single member of his family yet. All the leading characters unveiled their problem solving abilities tonight and I must say that so far it seems like all of them are fighting a losing battle.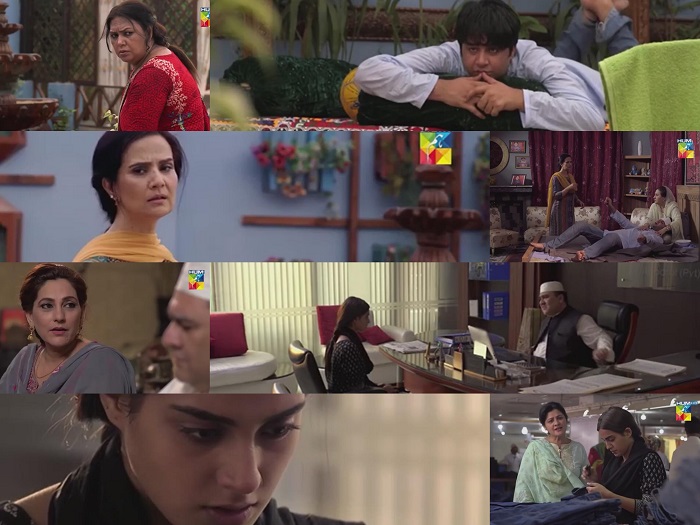 Favorite Scenes
The first scene of the episode was hilarious! The way Bhola 'complimented' Shakoora and later on when he told his chachi what his mother had said about her was so amusing. This was a wonderful start to an episode which had so many serious developments later on. The scene which covered Qudsia telling Haji sahab about Noori was one of my favorites too. Haji showed as if he was not interested but through this conversation he also learned that Noori was 'corrupt' and therefore easy to exploit! This was such an important scene and it was executed so well. Both the scenes covering Bhola's relationship with his mother were my favorite. They were meaningful, sensitive and beautifully acted-out. The scene at the mazar and the conversation between Bhola's mother and Ama Janate was another meaningful conversation. I also like the way Bhola's chacha's character was covered in this episode – this person is definitely not a nice man.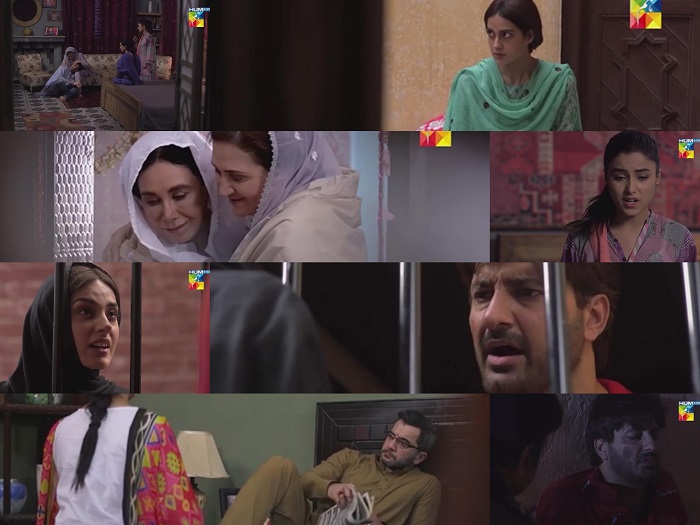 Unpredictable and Engaging
Tonight's episode like all the previous episodes was unpredictable. I couldn't help but wonder if Bhola would run away while his mother was away. If Sahir was going to make an exit from Noori's life. How was Noori going to deal with the situation? The preview of the next episode made me even more inquisitive. It looked like Sahir was out of jail but he wanted to leave sooner. Waiting to see how this track unveils in the future. Also, wondering when and how Bhola will meet Noori again. I am also really curious to find out more about the chacha's character.
Exceptional Performances
Imran Ashraf and Asma Abbas in particular gave spectacular performances tonight. Imran Ashraf's acting has been outstanding throughout, he has given this character everything it needed and probably more! It is undoubtedly one of the best performances we have seen in Pakistani dramas.
How many of you watched tonight's episode? Do share your thoughts about it.