This latest installment of Ranjish Hi Sahi was emotionally charged; a big thanks to the director Nadeem Siddique and the writer Maha Malik for blending the emotions of different characters in such a way that you never feel like the emotional aspect of the play has been overdone to make the viewers feel for the characters. I have watched quite a few plays in the recent past which were meant to be very moving but they actually annoyed me because despite of all the emotional trauma that the characters were going through, I completely failed to connect with them. It takes more than just tragedies and tears to make the viewers feel for the characters.
Tooba and Hiba have a lot more to deal with than just the loss of their mother now that they know all about the financial crisis Yumna was in. Even though Yumna's assistant made it clear to them that Yumna was under stress due to reasons other than the repercussions of her nikkah with Kamal but Hiba and Tooba still hold Kamal responsible for their mother's death. Sana Javed's acting in all the scenes was much more convincing than that of Maya Ali.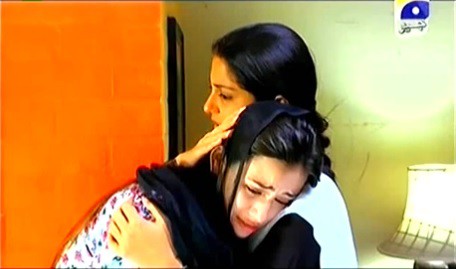 Kamal Hassan's state of mind was depicted flawlessly by Faisal Rehman. Kamal has clearly gone into depression not only because he lost someone he loved so much but also because he did not stand by Yumna the way he should have. Yumna and Hiba have each other too share their grief with but Kamal has no one like that. On the contrary, he is surrounded by people who are not willing to let him mourn Yumna's death the way he would want to and Yumna's daughters are not allowing him to do anything to support them.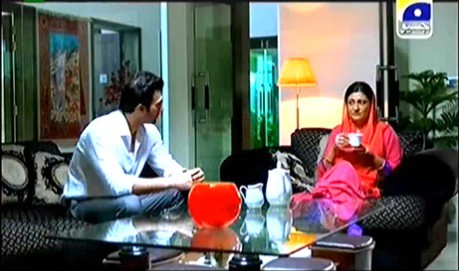 Rohail expects his mother to be more understanding of her husband's situation. I could also relate to what Bilquees must have been going through; it is not a good situation to be in. Emaad Irfani's acting wasn't up to the mark in tonight's episode. His dialogue delivery was very mediocre in this latest episode unlike the past few episodes in which he was very convincing.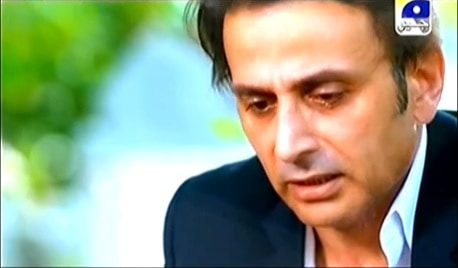 The preview of the next episode showed that Hiba and Tooba will be forced to leave their house in the next episode. I have no idea what turn the story will take from here. I am guessing that Kamal will refuse to move to the US because if he leaves then he will be completely out of the picture. He might just get the house back for Yumna's daughters because they have no place else to go to.
Overall, this was a very touching episode. I think Yumna deserved to be mourned the way it was shown in this episode. In my opinion this latest episode belonged to Faisal Rehman, he is such a remarkable actor. Ranjish Hi Sahi has a strong plot, a different story and some superb performances to its credit.
Fatima Awan