Raqs-e-Bismil continues to surprise and every week there is a major development that changes the leading tracks considerably in some way or the other. It is storytelling at its best since every track is interlinked and the journeys of the characters are such that they are being taken in directions completely different from the one they started out from. Just like every other episode, there were few moments where I found myself questioning the scenes but the more important developments in the story were convincing as usual. I feel that with every episode I find something new about some character; tonight's episode revealed more details about Murad, Shehryar, and even Zohra.
Moosa's pain was translated on screen in a subtle yet impactful manner. I am glad that, unlike so many other dramas, the scenes are not needlessly dragged and even though the OST is beautifully composed, it has never been over-used. The director Wajahat Rauf has not even once stretched the scenes even though there have been instances when he could have easily given more screen time to one of the characters. For instance, in this episode, Moosa's scenes were short and to the point, although they could have been stretched. This is primarily the reason that not a single episode of Raqs-e-Bismil can be termed as a filler episode. Laila Khalid was introduced in this episode and I must say that it wasn't the best introduction given the fact that she was once such a popular heroine. Surely, such a person wouldn't need an introduction yet Shehryar had to tell Zohra who she was! Furqan Qureshi's performance was outstanding tonight and Imran Ashraf yet again made Moosa's ups and downs come alive on screen. I am waiting to see more of Zara Sheikh. The party scene could have been more grand given the fact that Shehryar comes from such an affluent background and this was supposed to be a party he threw to impress everyone. Other than that, the story is heading towards an interesting direction with Moosa heading towards a completely new direction.
Reality Checks
Tonight's episode of Raqs-e-Bismil was filled with reality checks for our main leads. Moosa and Zohra both realized that things could actually get much worse than they already were. Zohra always hated the fact that rich people thought that they owned her and others like her. When she got married to Shehryar she was expecting to leave this life behind and be someone's wife. Right from the beginning, the writer made it clear that Zohra never accepted her life as an escort. She went along with whatever Ana Ji said because she loved her enough to not question her decisions but her conversations with Chanda made it clear that she yearned for respect more than anything else. Ironically enough, the only reason she refused to get married to Moosa was that she was sure that she would always be treated with disrespect since he came from a respectable family. She found out early on in her marriage that Shehryar never wanted a wife but he also needed someone in his life who could 'please' his friends and partners so that he could get what he wanted from them. He 'bought' Zohra so that he could own her and use her as he willed.
The scenes showing Zohra's shock every time she realized that Shehryar was going to allow others to treat her like a commodity and did not want her to be the wife she was hoping she could be were shot well. Sarah Khan acted impressively in this episode and she looked stunning as well. The viewers found out today that while Zohra hated the way she was being treated, she was not going to be too rigid. She did confront Shehryar but she was also willing to make the changes he wanted her to make. Shehryar is the 'sodagar' Zohra accused Moosa of being! Is this her punishment for rejecting Moosa's love?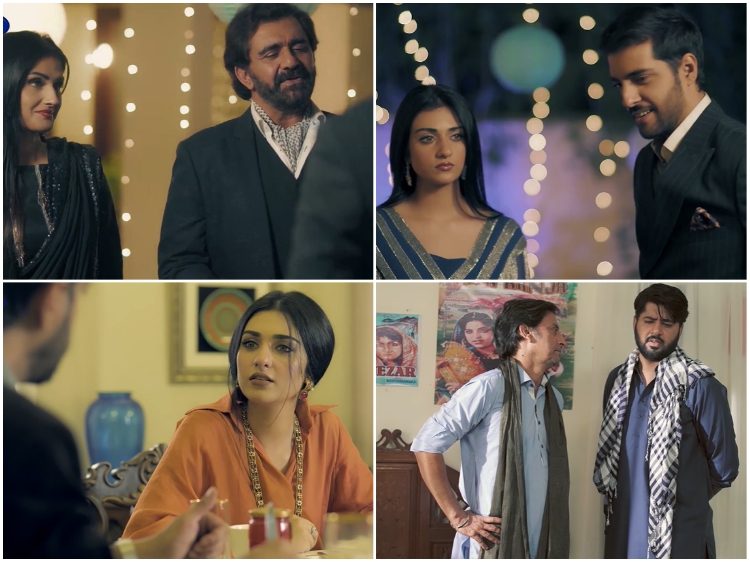 Moosa found out in the beginning that Zohra had married someone else and I must say that his reaction was not shown as dramatically as I was thinking it might be shown. He accepted the situation, refused to blame Zohra (this part was refreshing and quite likable), and decided he needed to start a new life realizing that it was not going to be easy. Some of the scenes were dedicated to showing how much pain and hurt this loss had caused him, while others showed how eager he was to build a new life away from his family. His scenes were a pleasant mix of strength and vulnerabilities. I especially liked the part where he explained why Zohra was not to be blamed. Imran Ashraf always manages to bring out different emotional states of his characters beautifully on-screen with intensity every single time. Moosa ended up at Laila's office and it seems that she might fall for him. Will Zohra actually start acting and that is where Moosa will meet her once again? I am waiting to find out.
Sakina and Esa
Sakina and Esa's track is also headed towards a direction which most of us are dreading especially because now they are finally happy! Only Sakina could have been sharp enough to figure out that Moosa's mother might not have told Sakina what Moosa expected from her. While Esa was desperately looking for his brother he met Sitara and that is when he found out something that might change everything! In the next episode, he will go after those men to find out who was with Moosa that day and that is one development I am eagerly waiting to watch! Will Esa find out the truth? What will his reaction be when he finds out that Sakina was with Moosa that day?!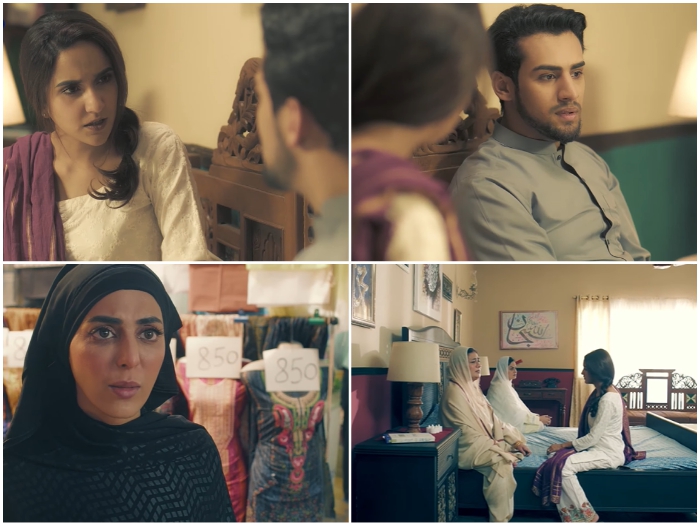 Final Remarks
Tonight's episode of Raqs-e-Bismil was interesting throughout since every scene added something tangible to the story. It is interesting how everyone else can appreciate Moosa's love for Zohra but she rejected him without giving it a second thought. The story is getting more intense and exciting with every passing episode.
Did you watch tonight's episode of Raqs-e-Bismil? Do share your thoughts about it.