The treatment given to this recent episode was underwhelming, to say the least. Laila's character got plenty of screen time and it is turning out to be an important character that will make the ultimate sacrifice. All the other actors are well-suited for their respective roles therefore it is difficult to understand why an actor such as Zara Sheikh, who clearly lacks basic acting skills, was chosen to play the role. It is even more disappointing because the character and this entire track have been written so well. The most emotional scenes tonight fell completely flat because of the way they were executed. Even Momin Saqib's performance in the last scene was not as impressive as it has been in the drama overall. The murder attempt and the manner in which it was thwarted wasn't the most convincing element of this recent episode. This important development was covered rather casually and not shown in detail. However, there was an element of surprise in this episode as well which makes Raqs-e-Bismil a drama that continues to be engaging even though the execution seems to be faltering with every passing episode.
Flawed Execution
Tonight's episode opened with Malik Sheheryar and Tauqeer discussing how their 'investments' were not turning out to be as lucrative as they had hoped. Sheheryar's brother gave him a final warning; this was the first scene in tonight's episode which wasn't as impactful as it should have been because the actor playing the brother's role did not act convincingly. Everything looked staged which made it difficult for me to relate to Sheheryar's predicament. The conversation between Sheheryar and Tauqeer set the stage for the two most important developments in this episode. Tauqeer had already planned Laila's murder and the aftermath of this murder attempt was the reason why Laila gave Sheheryar an offer he could not resist. Everything leading to the murder and Laila's decisions later on made perfect sense but some of the performances left a lot to be desired. Tauqeer's detailed conversations on the phone did not work for me at all since he could have planned all this face to face while keeping these conversations on the phone short and to the point. He was given more screen time than Laila at this point which I felt was not needed. I also cringed when he flushed the sim and was comfortable walking away without washing his hands!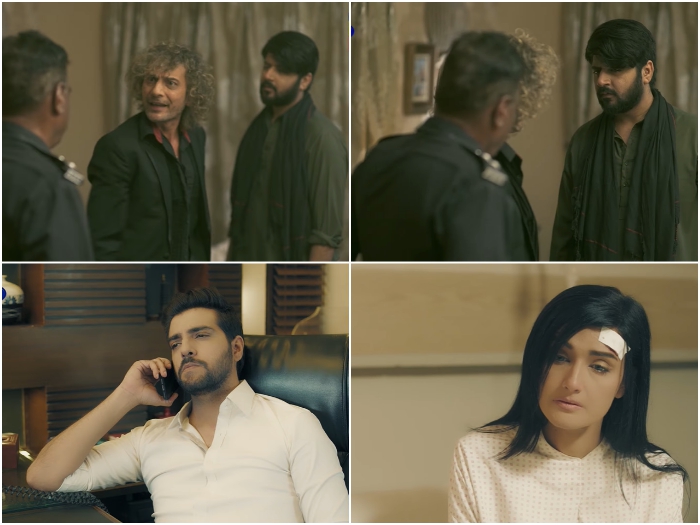 Moosa found out about the murder plan right on time, this was another coincidence that could have been avoided had he found out about it earlier. He could have been present there to prevent the murder attempt and the viewers should have been shown how and when he found out, later on. The fact that we were shown this scene beforehand made this entire development a little too predictable. Once again, Laila walked out of her bedroom and into the trap even though she had the option of calling her guards or the police. This scene was laughable especially because there was hardly any sign of worry on her face when she asked those questions and walked out of the room. She looked calm even though it was evident that this wasn't the kind of situation she should have been comfortable with. The worry was minimal as if there wasn't a murder attempt only a few days back! I would have liked to watch how Moosa rescued Laila and ultimately found out who had sent Kundun. The director definitely took a shortcut even though this scene needed to be shown in detail. While I appreciate the fast pace of the drama, I do feel that this time around some important scenes were compromised in order to wrap up this particular development in the story.
As if this was not enough, Laila was sitting in the hospital with a full face of make-up. This coupled with Zara Sheikh's unimpressive acting made it really difficult for me to feel for Laila. This entire emotional conversation between Moosa and Laila could have been a treat to watch if Zara Sheikh was able to deliver the dialogues convincingly. Laila and Moosa's interactions have been written in such a meaningful manner right from the start. There has always been a connection between these two and it was always difficult for me to understand what it was about or where this was leading. Tonight, we found out that because of this close connection with Laila, Moosa understood Zohra more than ever. And it was because of this connection that Laila decided to go all out to help Moosa. Imran Ashraf continues to give outstanding performance even when he is sharing screen space with actors who fail to deliver.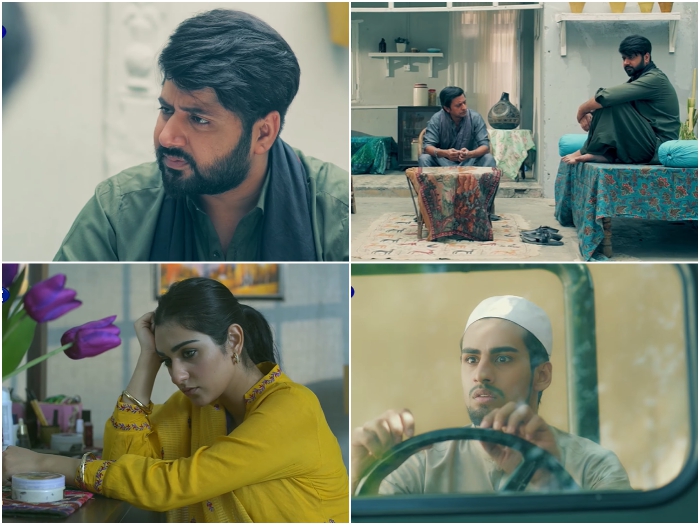 By the end of this episode, Esa found out who was with Moosa that day. I must say that he figured it out pretty quick which was surprising given the fact that he never thought that Sakina could have been the one who was with Moosa the day he shot those boys. Since Esa has been monitoring the house in the same jeep Moosa was in, it is rather strange that no one noticed it and informed Kamran's friends. I have loved Momin's performance throughout but his expressions in this scene were not on point!
Final Remarks
This wasn't the best episode of Raqs-e-Bismil in terms of execution. However, a great deal happened tonight which will make the next episode more interesting but in order to show all this in one episode, the director failed to pay attention to details. The shaky performances by some of the actors made it difficult for me to relate to and feel for some of the characters. The preview of the next episode was exciting! Will Esa forgive Sakina? Will Moosa's father forgive him after finding out the truth? Will Zohra and Moosa be together in the end? I am waiting to find out.
Did you watch tonight's episode of Raqs-e-Bismil? Do share your thoughts about it.