Tonight's episode of Raqs-e-Bismil revolved most around Zohra's disappearance. The writer has used this latest development as a means to take the story in a different direction. A lot of screen time was dedicated to Tauqeer and Faizee's plotting and planning. Moosa's state of mind was translated on screen superbly by Imran Ashraf, yet again. The fact that Moosa isn't the least bit bothered about his parents and has conveniently forgotten them annoys me more with every passing week. Laila's character continues to be interesting. I also feel that the 'sonay ki chirya' reference is being quite repetitive and it would have been far more thrilling and suspenseful had Zohra's present situation and location been kept a secret. Sarah Khan deserves credit for wearing the kind of make-up that made her look unwell in this episode since that was what the scenes required tonight. Sitara's character has disappeared completely from the picture which does not come as a surprise since it was a pretty useless character right from the start!
Moosa's Troubles Continue
I have always felt for Moosa but now watching him suffer even at this point makes me feel for him even more. The poor man deserves a break since he has been a lost soul for the longest time now. Ever since he laid his eyes on Zohra, he has been suffering in one way or the other. Now that he finally learned to live with Zohra's loss, he found out that Shehryar has divorced her and she is missing! As if this was not enough, the entire responsibility of looking for Zohra lies on Moosa's shoulders and he is just as clueless as anyone else. Even though it seriously annoys me that Moosa has never tried to get in touch with his mother if not his father, I always have an easy time relating to his struggles and connecting to his helplessness. However, now I have really started wondering if Zohra is worth the trouble since she was so keen on staying with Shehryar and didn't think Moosa was worth fighting for. For the first time while watching a drama I feel as if the leading lady does not deserve to be with the hero, usually it is the other way round!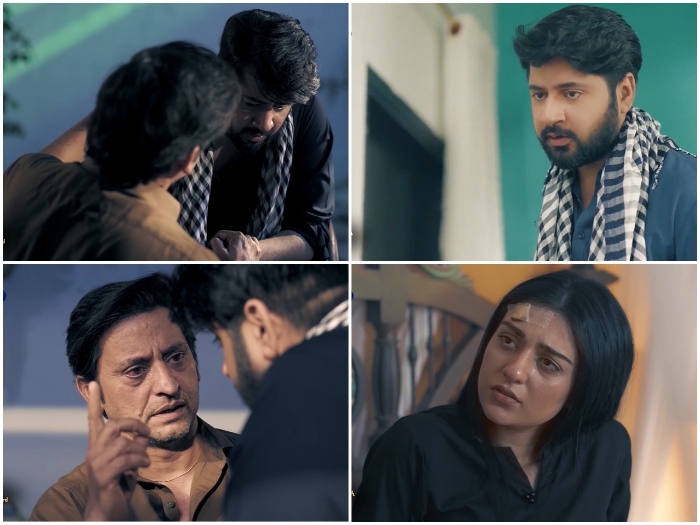 The first scene of this episode set the tone for what was coming ahead. Moosa is on a mission while Faizee and Tauqeer have something different planned for him. It remains to be seen if Murad's connections will manage to give him the information he will need to keep Moosa from falling into their trap. Murad has stood by Moosa and their scenes tonight were more heartwarming than ever. Even when he does not agree with Moosa, he goes along with whatever he wants to do and at the same time tries to knock some sense into him. Zohra's health is deteriorating, the writer wants the viewers to wonder whether she will live or die. Personally, I find Zohra's track more uninteresting and dull than ever because of the way she reacted to her divorce.
Laila's Gullibility
Although Laila is a businesswoman who has a lot of exposure yet she trusts people too easily. Her most prominent personality trait has to be her sensitivity and gullibility. She is also too forgiving which is why she is feeling bad for her husband who tried to get her murdered! Personal safety definitely is not a priority for this lady. When Faizee came to see her she told him that the police were looking for him but he was also shown meeting Tauqeer in the prison! Such inconsistencies make it really difficult for the viewers to take these situations seriously. Faizee had the longest meeting with Tauqeer even though the police are desperately searching for him that made no sense whatsoever! Faizee managed to win Moosa and Laila's trust by revealing a few details which he can use to his advantage. Laila is clearly really attached to Moosa therefore she will do whatever it takes to hide the fact that she struck a deal with Shehryar. Shehryar is now blackmailing her and is using this situation to his advantage. Zara Sheikh's performance was strictly okay tonight as well. This character would have been so much more impactful if it was translated on screen more convincingly.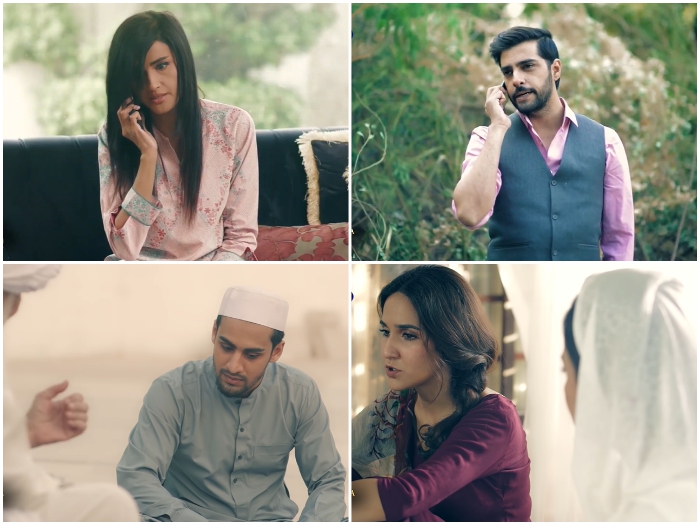 Esa and Sakina
Unlike last week Sakina looked like she actually understood what she had put Esa and Moosa through. This was yet again an inconsistency since her attitude was poles apart from her casual and cute attitude last week! Esa is unhappy and trying to avoid Sakina. They did not have a single meaningful conversation after Esa found out the truth. There was a time when I really used to look forward to their scenes together but now their scenes are such that they are mostly either meaningless or repetitive. Also, Esa's mother is completely missing which is really odd.
Final Remarks
Tonight's episode of Raqs-e-Bismil for the most part was interesting but it would have been even more so had there not been some inconsistencies that could not be ignored. Faizee and his wife got more screen time than necessary. Raqs-e-Bismil continues to be Moosa's show! Imran Ashraf's impressive performance and screen presence is the main attraction. Moosa will find out the truth in the upcoming episode but I doubt that he will blame Laila. I hope that the drama is wrapped up soon since some of the tracks are losing their appeal with every passing week.
Did you watch tonight's episode of Raqs-e-Bismil? Do share your thoughts about it.