Tonight's episode of Raqs-e-Bismil had so many scenes that could have been impactful yet they literally put me to sleep! Some of the scenes were over-dramatized even though they did not have a lot of significance. Others could have been extremely emotional yet the dialogues and the performances were so staged that they left absolutely no impact. The turn of events was interesting and even the message the writer is attempting to put forward is worthwhile yet the story has been stretched so much that I actually find myself wanting to go back a few weeks when everything was so much more interesting! The flashback scenes in this episode reminded me of all the powerful scenes we have seen in the past but are completely absent from these latest episodes.
After Moosa, now it is Moosa's family's turn to fall in love with Zohra! Sarah Khan's performance was beyond disappointing tonight and those lenses and that eye make-up looked completely out of place. The talaq ka daagh dialogues made me cringe! Zohra is the ultimate dukhyari at the moment yet she is getting on my nerves like no other! The whole idea that sometimes God's plan works in ways we cannot even imagine is definitely an interesting one but the way it has been executed isn't too appealing. The most annoying aspect of the drama right now is Zohra's existence and Saranga's gang! The over-emphasis on punishing the culprits was yet again completely unnecessary. Esa and Sakina's track has completely died down now. The writer lost his grip on this track, just like all the others after Esa found out the truth.
God's Plan
All the important developments in this episode showed how God had planned certain things in a way that no one could have imagined. This episode opened with Moosa and Zohra both turning to God after losing the will to fight. While Moosa's dua made some sense, Zohra's fixation with her barbadi now that she was a talaq yafta aurat was a major put-off! I have such a difficult time relating to this woman's mindset since any other independent woman such as her with a person like Moosa by her side should have been thanking her stars! Apart from that, it would have been physically impossible for someone in Zohra's condition to walk this far since we have seen her getting weaker by the day and this time around she was given an extra dosage of the sleeping pills! Moosa prayed for everything else but he never asked Allah to unite him with Zohra, this was really strange since he is looking for her desperately yet he did not even pray for her well-being. His dua was directed more towards himself, even though his sole purpose in life right now is finding Zohra!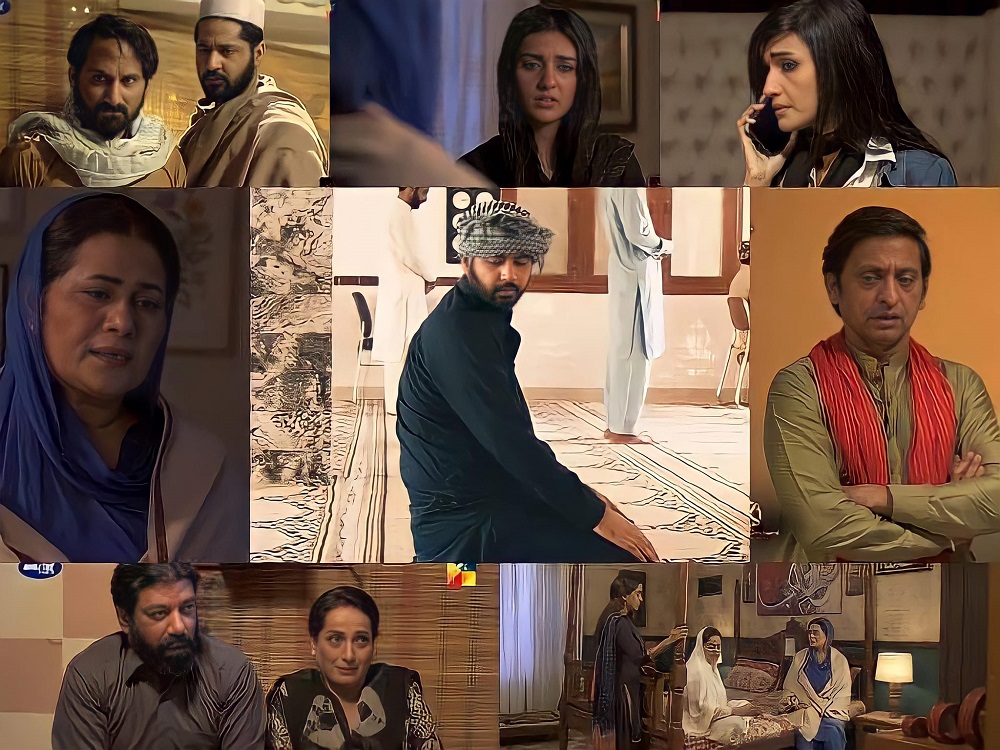 Saranga and the gang managed to get their hands on Faizee and his wife. These scenes were stretched and comical since the longest time was dedicated to how they failed to rescue Zohra and I have no idea why Faizee's wife's confessions got so much screen time! This gang is turning out to be one of those gangs from children's novels that a 10-year-old might find amusing but a grown-up would have a really difficult time finding such scenes interesting. Zohra immediately got love and affection from the peer family but her reaction was really cold. If she was confused, it would have made more sense. Sakina's instant fascination and love for Zohra were forced as well. Sarah Khan was seen in a full face of make-up yet again the second she entered the house. Her dialogues made me cringe and even her conversation with Moosa's mother wasn't impactful because of the way this scene was shot and acted out – the emotional element was completely missing from it.
Esa has gone away for now and since he is the only other person except Moosa's mother who might recognize Zohra, no one will be able to find out her real identity for a long time. The basic takeaway from the drama is that no one should be judged based on their family background or the kind of environment they grew up in. Also, that no one should feel proud to enjoy a certain higher status in society. This message was powerful in the initial episodes but with time it is losing its significance in the midst of all the unnecessary details and tracks that have been added to the story.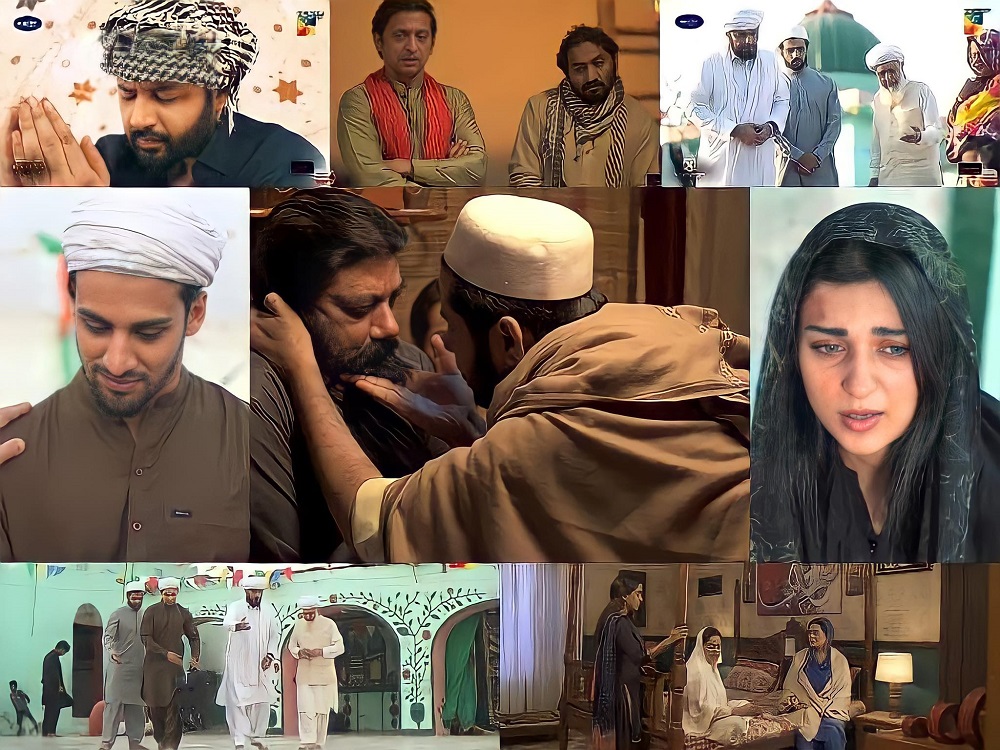 Final Remarks
Tonight's episode of Raqs-e-Bismil was a lot like the previous few with the main focus being Zohra's 'disappearance'! The entire drama revolves around Zohra at the moment yet the character is as flat as it could possibly be. The performances, execution, dialogues, and even the transition from one scene to the other were not up to the mark in this episode. Moosa was the main attraction of this drama but now watching him looking for Zohra endlessly is getting repetitive. Imran Ashraf continues to give every single scene his best and I find myself wishing that the rest of the leading cast, in particular, was performing just as well. It seems as if the story will be stretched further before it finally ends!
Did you watch tonight's episode of Raqs-e-Bismil? Do share your thoughts about it.