This was the second last episode of Raqs-e-Bismil yet it had so many scenes that were stretched or were repetitive. The story and the journeys of the characters make sense but Zohra's character, in particular, isn't the least bit appealing! Moosa finally found out about Zohra's whereabouts in this episode. Was the struggle worth it? I am waiting to find out! I genuinely want to see Moosa happy in the end and for his sake, I hope that they end up together in the last episode even though Zohra is bent on getting married to anyone else except Moosa!
Zohra – The Obedient One!
When this drama started there were different shades to Zohra's personality. Her views about different things were actually quite intense as well. It seemed as if hers will be a strong character but it was not meant to be! Apparently, Zohra is just one of those many heroines who believe in people-pleasing especially when someone goes out of their way to do something for her. She got married to Malik Sheheryar because that is what her Ana Ji wanted and now she is willing to marry Ahmed so that she can repay Peer Qudrat Ullah for giving her shelter! The fact that she has so much respect for this person who gave her shelter makes sense but it is almost funny that she never actually thinks about how she is 'betraying' him by hiding her identity considering how he actually feels about women who come from such a background! Zohra's character is rather strange, she is 'supposed' to be a likable character but I find it extremely difficult to like her…Perhaps because I expected better from her or maybe because it is a dodgy character. Even though she had so much support from all the ladies in the haveli, she decided to do what she deemed fit! Why couldn't she just ask for some time? I am finding Zohra annoying because of her irrational decisions although the reasons make sense.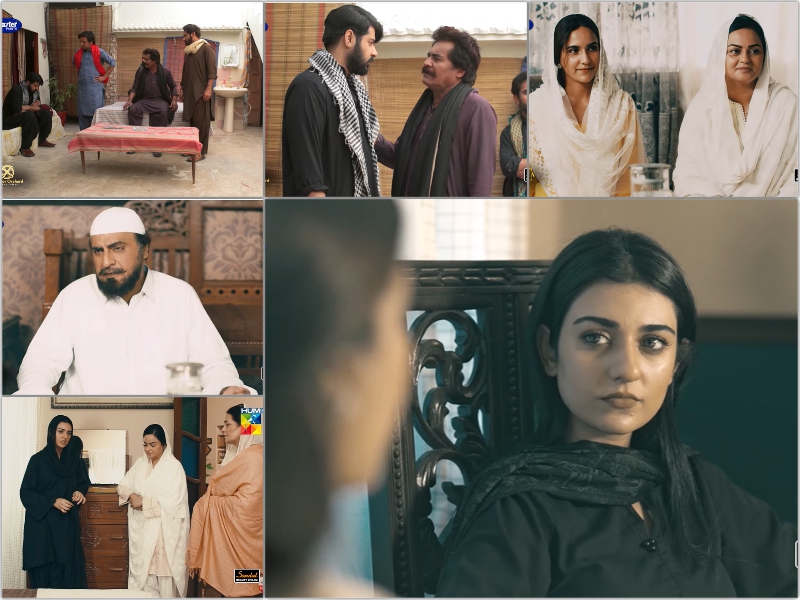 Zohra obviously feels that Moosa deserves better! Even though Moosa has repeatedly told her how much she means to him. She has gone out of her way to please everyone else except for Moosa – the person she claims to love. Although, this is supposed to be a gesture to show how pure her love for Moosa is yet somehow I am so not moved or convinced! Yet again, there were so many scenes tonight that were dedicated to showing how highly everyone thought of Zohra – these scenes have been highly repetitive.
Moosa's Search Ends But….
After months of looking for Zohra, Moosa finally found out where she was yet he could not reach out to her. Watching Moosa suffer for so many weeks has definitely been tedious. Imran Ashraf however makes it easy for the viewers to feel for this character even though he is running after someone who hasn't even once gone out of her way to please him even! Zohra's 'selflessness' makes Moosa a bigger victim! Moosa and Esa met after such a long time yet their scene was not heart-warming enough. There was a time when I used to look forward to their scenes together; the spark is completely lost now! Will Moosa's father finally forgive him? We will find out soon!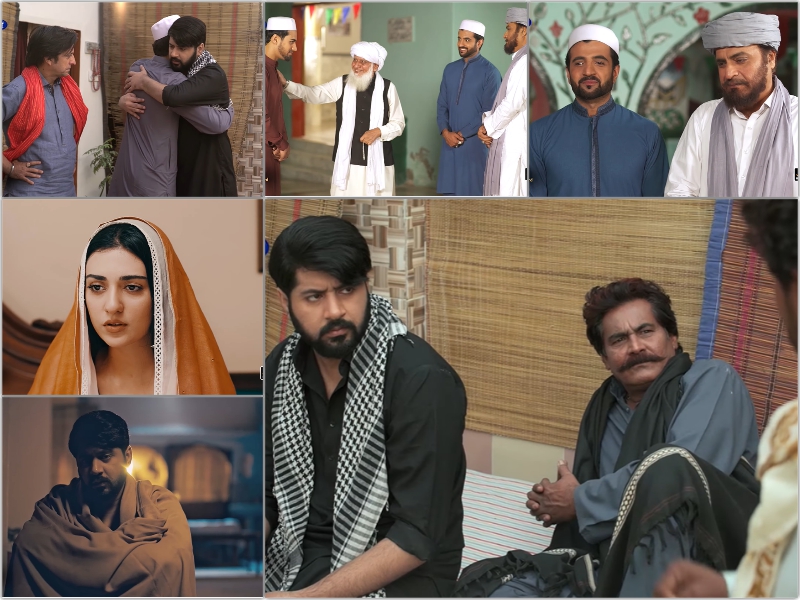 Sakina and Esa
Esa finally forgave Sakina today and it was good to see them having a normal conversation for a change. This is another track which went downhill and lost its spark. When Sakina found out the truth about Zohra, her reaction was predictable; she did not feel betrayed even for a second but she actually actively worked to plan Zohra's future with Moosa! After giving the entire situation some thought for a little while, Sakina saw an opportunity to make Moosa's wishes come true. Zohra continues to be the biggest hurdle at the moment!
Final Remarks
I completely agree with Imran Ashraf "what is this behavior Zohra??" I am glad that Raqs-e-Bismil is finally ending! This second last episode was strictly okay. Zohra's decision yet again was the biggest disappointment. Moosa's suffering continues and it remains to be seen if it will ever end! I am going to be watching the last episode for Moosa and hopefully won't be left wondering if Zohra really deserved to be with him. Like I said last week, the writer gave an interesting message through this drama but the last few episodes have been dragged to the limit and the story lost its charm altogether.
Did you watch tonight's episode of Raqs-e-Bismil? Do share your thoughts about it.