Tonight's episode of Raqs-e-Bismil was extremely emotional and it was directed beautifully as well. This latest episode had so many well-crafted and meaningful scenes that did not have any dialogues but they were extremely impactful. Tonight's episode belonged to Imran Ashraf and Momin Saqib; Moosa and Esa's relationship continues to be the most endearing element of the drama. Sakina's growing bitterness and desire for revenge are not the least bit likable but it definitely adds to the emotional value of Moosa's track. Zohra's dialogues tonight about how she was done with being judged and felt that she also had the right to reject someone suggested that she in fact might be guilty of just as egoistic as Moosa once was. The writer Hashim Nadeem's characters have so much depth; the director and the actors have definitely done justice to these characters by translating their emotional states in the aptest manner on screen. Moosa's willingness to give up everything and Esa's reluctance to accept this new position made their scenes an absolute treat to watch. There were also times when I felt as if Moosa's punishment was more severe than Sakina's because his father had more expectations from him.
The Punishment Continues
Moosa's father continued to punish him in this episode too by taking his title away just like he said he would and later on by making him feel like he had lost the respect he had before, completely. This entire track was covered so convincingly and the director made sure that all the emotions were captured perfectly. Esa has always been shown as the younger brother who has utmost reverence for his older brother. Now that all of a sudden their positions have been switched, Esa is the one who is having the most difficult time accepting this change. Moosa has accepted his punishment and he tried his best to make Esa comfortable in this new position. He took up the duties which his brother had previously, wholeheartedly because he knows that he has let his father down. Even when Sakina shared her feelings with him when he was snubbed by his father yet again, Moosa reacted in a way that could have given Sakina a reason to reconsider her actions but her bitterness is such that she will not be moving on anytime soon. She feels that it is only the beginning of his punishment and everything he is going through is nothing compared to what he did to her. I was expecting Moosa to apologize to Sakina but he did not do that. The scene covering the change of heir was the best scene tonight since all the emotions were captured brilliantly.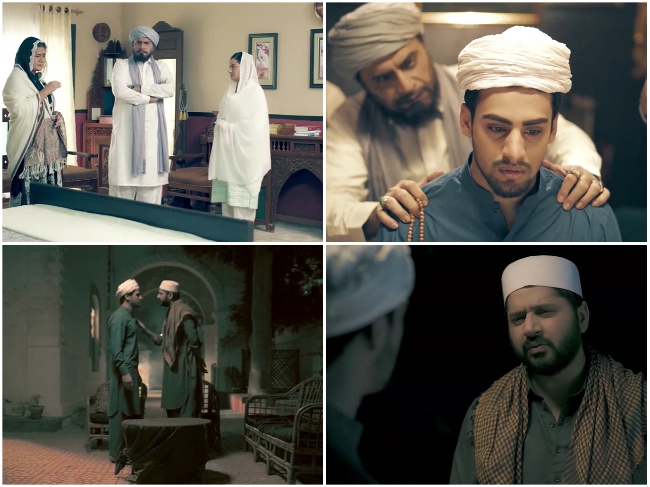 Sitara's father's concerns were also an important development in this episode. Through his character, the writer showed how this change of decision was being questioned for obvious reasons. He also noticed that Moosa was not the same person anymore and he had clearly lost his position. Esa's conversation with Moosa also showed that people were curious to know the reason behind this change of heart. Through this conversation, the writer also communicated Moosa's state of mind to the viewers. He is on a completely different path now and his sole purpose in life is to win Zohra over, nothing else matters to him. When Moosa's father asked him to help Esa wear his shoes, Momin Saqib's expressions were simply amazing! Mehmood Aslam also deserves tons of credit for translating the rigid side of his character superbly on screen.
Zohra's Track
Zohra's scenes tonight were quite interesting because they kept the viewers guessing. She definitely feels something for Moosa since she was thinking about him in the first scene but she is not willing to accept it just yet. Her conversation with her sister showed that she wanted to prove to Moosa that she was not going to be pushed into a relationship. She also particularly dislikes people who judge women like her and regardless of what she does, she does not have low self-esteem. We also found out tonight that Zohra is going to a reputable university and that she is the golden child. Zohra found out through Murad that Moosa had lost his title and his father had disowned him. Her reaction however was quite different from what I was anticipating it to be. The way she interpreted this entire development was actually refreshing! Zohra has a certain sense of pride; this is perhaps her way of exercising some degree of control.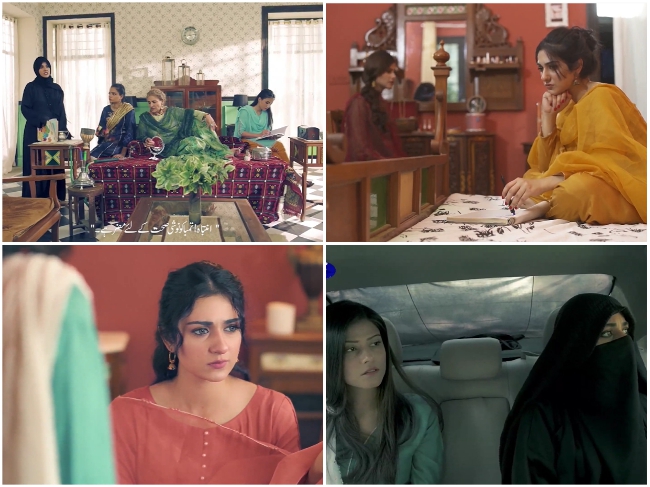 We also got to know more about Kamran's character tonight. He is married but is more than willing to mingle with other women. He is fixated on Zohra and it remains to be seen how Zohra will react when she meets him this time around. Zohra's character is turning out to be just as appealing as that of Moosa. Sarah Khan's performance was on point in this episode.
Final Remarks
This was one of the best episodes of a drama that continues to impress. Tonight's episode was brilliantly written and executed throughout. The preview of the next episode was even more interesting since Moosa's mother will actually be going to Zohra's with the proposal! The performances were outstanding like every week. It is rarely ever that all the actors perform as superbly as they have in this drama, that definitely adds to its appeal. This was also another visually appealing episode of Raqs-e-Bismil with impressive camerawork and amazing picture quality.
Did you watch this latest episode of Raqs-e-Bismil? Do share your thoughts about it.