Tonight's episode of Raqs-e-Bismil had quite a few important developments to its credit. This was also another visually pleasing and beautifully shot episode of a drama that continues to encapsulate all the emotions in the most powerful manner. The story is moving forward smoothly and convincingly. Moosa's madness was yet again translated on-screen convincingly by Imran Ashraf. It is truly commendable how he has completely transformed himself for the role since he is playing a completely different role in Mushk. Imran Ashraf is at the top of his game right now and the effort he is putting in to ensure that each one of his characters looks completely different on screen is truly commendable. Zohra's feelings for Moosa are still a mystery since she is shown thinking about him quite often but we never hear her acknowledging her feelings for him. The most shocking development tonight was Moosa's mother's decision to pay a visit to Zohra's house. The son who once held all the family traditions together is now single-handedly making everyone in the house rebel against these values. The way Moosa pleaded when he was trying to convince Esa and his mother were the most emotional scenes in this episode.
More Than One Love Story
It is interesting that this drama doesn't just have one intense love story but many! Whether it is Murad, Sakina, Sitara, Moosa, Esa, or even Shehryar; all of them are madly in love but their situations are anything but ideal. Zohra met Shehryar once again tonight and this time around she was more willing to have a conversation with him. Whenever she is at these parties, she simply does what is expected of her and she does not like being around these shallow people. Once again her dialogues revolving around the men who invited them to these parties were more or less the same. While Zohra does not want anyone to judge her, she is quite judgmental herself. She also mentioned that she did not enjoy doing this work but she was simply doing this to please Ana ji. I am waiting to find out more about Zohra's character since her dialogues have been more or less the same in every episode. Every time she is asked whether she is thinking about Moosa, she always replies in negative and explains why she has no expectations from anyone. Shehryar is clearly smitten by her and even wants to meet Ana, it remains to be seen what the purpose of this visit is.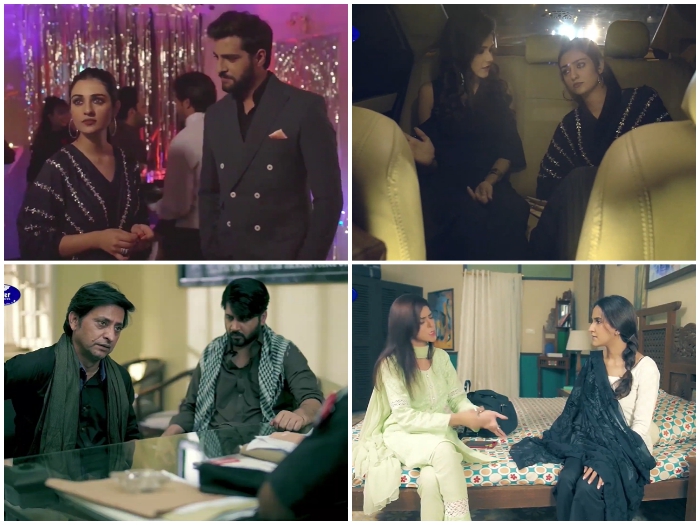 Moosa on the other hand took the challenge seriously and he decided to convince his mother to go to Zohra's house. Moosa's madness has been translated on screen so well that you can't help but feel for him. Also, the fact that most of the dialogues clearly show how shocking this change is for everyone, helps you relate to his situation even more. Tonight Moosa was like a ziddi bacha asking his mother for the impossible. It seemed as if his mother went to meet Zohra more than anything else. Zohra is convinced that Moosa will never be able to meet her demand therefore this shocking development will definitely change the way she thinks. Right now, she is so used to being around people who think they can 'buy' anyone at all and no one who is actually willing to do so much for her. Her dialogues in the previous episode suggested that for a change she wanted things her way but was quite sure that Moosa will fail the test. Sarah Khan looked attractive in this episode and she gave a solid performance as well.
Moosa's father decided to share the details with Sitara's father and I am particularly impressed with how realistically this track has been covered. Sitara's reaction showed how much she loved Moosa. It is difficult for her to reconcile with the fact that Moosa is involved with someone else. She has apparently been in love with him for the longest time. Their meeting should be interesting as well since both of them can understand each other on some level.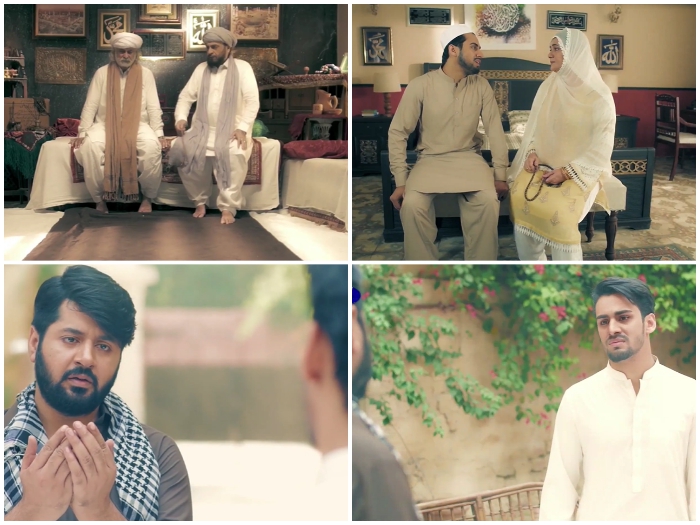 Sakina's track also moved forward tonight with her friend telling her that she had tracked Kamran down. I am wondering what Sakina has in mind and how it would impact her marriage with Esa. I would definitely like to see more of Esa and Sakina together. Their track has a lot going for it considering the circumstances and the performances have been on point as well.
Final Remarks
Tonight's episode was engaging and well-put-together. This was yet another episode that ended at such a point that I will be eagerly looking forward to watching the next one! Moosa's transformation and his madness stand out more than any other and Raqs-e-Bismil is definitely the kind of drama that transports you to another world mainly because of the performances and the execution.
Did you watch this latest episode? Do share your thoughts about it.