Tonight's episode of Raqs-e-Bismil was considerably shorter but it was engaging throughout. All the scenes added something tangible to the story and laid down the foundation for some of the most important turns in all the major tracks. I particularly miss watching Esa and Sakina's scenes together. Tonight's episode did not focus on Moosa's punishment but more on his track moving on to the next phase. The script continues to be convincing and meaningful; some of the dialogues tonight were beautifully written. Zohra's character is turning out to be interesting since she has a strong side to her personality because of which she does take charge when she wants to. Sarah Khan acted exceptionally well tonight and it is pleasant watching her play such a role that has different shades. Moosa's helplessness coupled with his eagerness to wholly take responsibility for everything he has done makes his character easy to relate to and feel for.
Interesting & Unexpected
Tonight's episode opened with Moosa's mother and Ana Ji's meeting. This meeting went unexpectedly well because I was expecting Ana Ji to overreact but the entire situation wasn't too dramatic and quite interesting. Ana Ji gave Moosa's mother the respect she deserved and the mother also showed that she had a certain degree of respect for her and Zohra. Even though she wanted to strike a deal, she did not belittle them the way one would have expected someone from her background could. Nida Mumtaz was convincing as a mother who was desperately in need of help. She is trying her best to bring Moosa back on the same path he had been following for years. This basically goes to show that she is still completely unaware of how intense Moosa's feelings are and that the 'damage' that has been done is irreversible. The most surprising and pleasant aspect of this meeting was Zohra's reply. Her dialogues were well written; they reflected the sensible and likable side of Zohra's personality. She really does come across as someone who is educated and who has seen enough to know how she should handle a certain situation. She also proved that she is not kamzarf and was willing to do the mother a favor which she could easily have refused. It was good to see Zohra taking control yet again and even now she seems rather unimpressed. She keeps on giving mixed signals which makes her character even more interesting.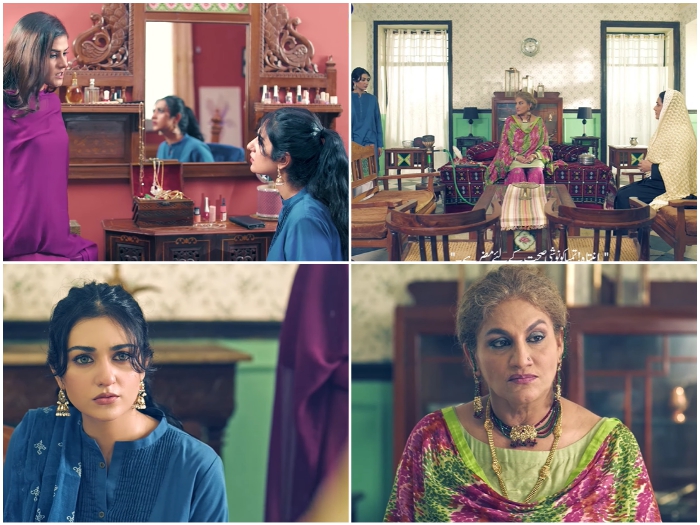 The way Moosa's character has been written and the manner in which it has been translated on screen makes it so easy for the viewers to understand the transformation he has gone through in the past few weeks. His personality was always strong when he believed in strict rules set down by his forefathers; he followed and executed them with all his might. Now that he has fallen in love, he is just as intense and rebellious. It won't be wrong to say that Moosa was always an extremist therefore not much has changed, the only thing that has changed is his direction, and his basic personality remains the same. That is the reason why even though Moosa is completely helpless and withdrawn at the moment, he never stops trying. Moosa and Sitara's meeting tonight was one of the best scenes from this episode since it showed how similar their situations were but how difficult it was for Moosa to show the kind of flexibility which Sitara was so willingly showing. She openly told Moosa that she would never stop him from pursuing the woman he loved as long as he was willing to give her his name. Sitara's desperation somehow is not putting me off, perhaps because her sole introduction has been as someone who has loved Moosa for the longest time. Usually such characters can be quite annoying but I see Sitara as a victim who is just as powerless as Moosa. Imran Ashraf acted brilliantly in this scene, unlike before Moosa did not shout at Sitara or tells her off; this was such a wonderful way of showing that he did indeed understand how she felt but could not do much to help her. Sitara's proposal however was such that Moosa could have considered it but he clearly did not. He was solely interested in knowing how the meeting with Ana Ji went.
Kamran is back in the picture and trying to reach Sakina desperately. His father was the only one who guessed what his intentions were and he was obviously not too happy with the situation. The preview of the next episode showed that Sakina is still as rebellious as before since even now she is more than ready to elope with Kamran. Sakina's character was interesting before but now much of what she does is a result of blind revenge and rage. I am however looking forward to this track and waiting to see whether she gets a reality check sometime soon or not. Esa and Moosa's interactions tonight were a lot like the ones we have seen in the previous episodes as well. In my opinion, such actors who have the most amazing on-screen chemistry should get more screen time together.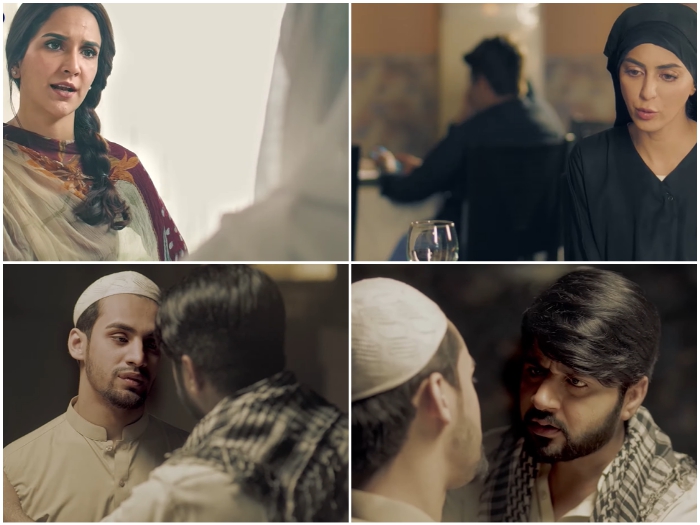 Malik Shehryar is not in love with Zohra, after all, he indeed is like one of those 'sodagars' as defined by Zohra when she accused Moosa of being one! For him, this is nothing more than a business transaction or a contract which is really important to him. In the next episode, he will give Ana Ji a proposal which she might just accept! Furqan Qureshi acted brilliantly tonight especially when he talked about nikkah and how little it meant to him, the expressions were on point. Gul-e-Rana was equally impressive in the opening scenes.
Final Remarks
Apart from a well-written script and execution which is for the most part on point, the solid performances make this drama a treat to watch. Also, the fact that it keeps on giving you something to look forward to due to its pace and the way every episode ends makes it truly enticing. The person in charge of the promos also deserves due credit for making sure that he does not give away any important developments in the story. The only thing which has not worked for me is how these women from conservative families who are so conscious about parda walk out of their houses with abayas but no proper dupattas or shawls. Zohra on the other hand, had a proper dupatta when she came to meet Moosa. I usually ignore such things but it truly stood out when Moosa's mother walked out with her dupatta hanging on her arm and Sitara didn't even have one when she met Moosa!
Did you watch tonight's episode? Do share your thoughts about it.