We rarely see friendship between celebrities nowadays because of the tough competition and jealousy factor. Usually celebs greet each other formally at various events and show professionalism by keeping their differences at bay. However, in such an environment there are still some celebrities who have turned out be genuine friends.
Here is a list of the celebrities who can be considered as good friends in the Industry: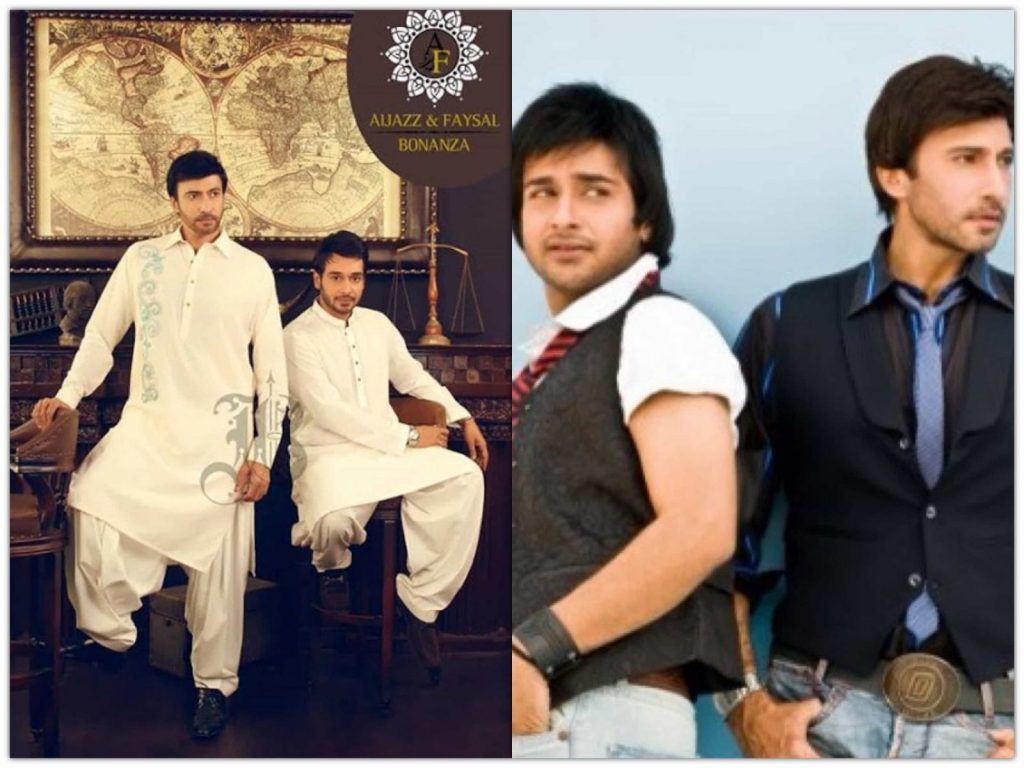 Faisal Qureshi and Aijaz Aslam:
These two tops my list because their friendship is pretty well known and has been going on for many years now. They have done various shows together such as Main Aur Tum, Kis Din Mera Vyah Hoga series, Yariyan, Meri Unsuni Kahani and many more. Their chemistry on screen is brilliant because they are very good friends off screen. They both have also launched a clothing line together a few years back and both were seen together recently modeling for their Eid Collection 2013.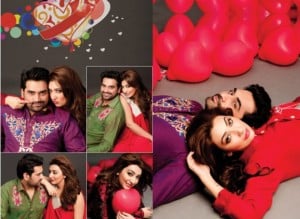 Ayesha Khan and Humayun Saeed:
We have been seeing Ayesha Khan and Humayun Saeed together on screen for more than a decade now and they surely sizzle on screen together. Their first serial together 'Mehendi' was a full blown hit and after that they appeared in one hit show after the other like Ijazat, Tum Ho Ke Chup, Kaafir and the list goes on. Both of them are good friends off screen too and prefer working with each other. Since the past few years, Ayesha Khan has been seen in a lot of shows produced by Humayun Saeed and in most shows Ayesha happens to be his first choice for the female lead.
Unfortunately, they have also been linked together a lot of times in the past few years and last year, there were even rumors of their 'secret' marriage. Well, their friendship did get a bit sour after that but I am sure with time their friendship will be back on track and we will see them in a show together. Humayun Saeed has stated in many interviews that he is planning to make a sequel of Ijazat and Ayesha will be his first choice for the lead.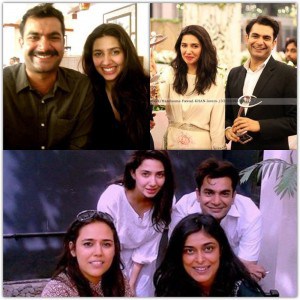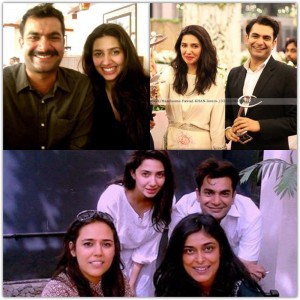 Mahira Khan and Sarmat Khoosat:
Mahira and Sarmad became fast friends on the sets of Humsafar and their friendship strengthened more on the sets of 'Shehr-e-Zaat'. Mahira considers Sarmat to be one of her closest friends in the Industry and Sarmad has the same view about her. They are often seen together with a group of friends which includes Nirmra Bucha and the famous director Mehreen Jabbar. Mahira once stated in an interview that it is a must for them four to meet when Mehreen Jabbar comes to visit Pakistan from the US. I must say, I have rarely seen such a bonding amongst stars!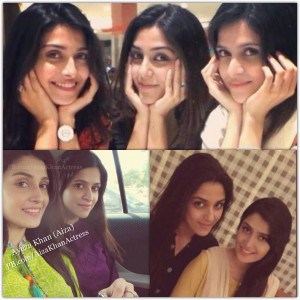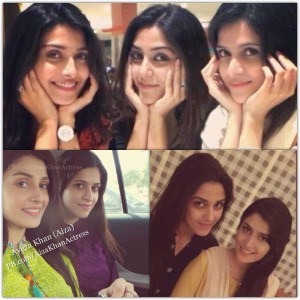 Ayeza Khan, Arij Fatima and Maya Ali:
Ayeza khan has been in the Industry for a few years now but Maya Ali (who made her debut from Aik Nayee Cinderella) and Arij Fatima (Currently seen in Humansheen) have just entered the industry and it seems like these three have bonded pretty well. They were seen hanging out in different places together and seemed to be enjoying themselves. I hope their friendship blossoms and we also get to see them doing a show together soon.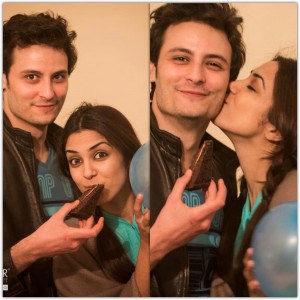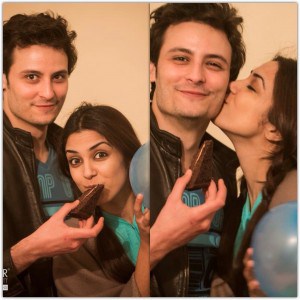 Osman Khalid Butt and Maya Ali:
Osman Khalid Butt and Maya Ali both made their debut on Television together from the show 'Aik Nayee Cinderella' and they are also currently seen in the show Aunn Zara. Their chemistry in both shows was absolutely amazing and the main reason why they seem so comfortable on screen is because they also happen to be buddies off screen. It is very common to have link up rumors when you are friends with the opposite gender and the same was the case with these two. They were rumored to be dating and their pictures from their upcoming show were considered to be their wedding pictures! Osman Khalid Butt quickly rubbished the news on his official facebook page and clarified about the pictures. This news; however, did not affect their friendship at all and they both were seen laughing it off in an interview.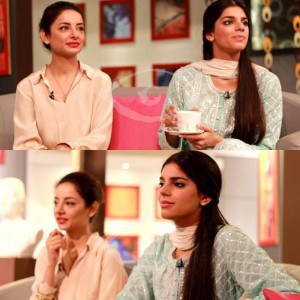 Sanam Saeed and Sarwat Gillani:
Sanam Saeed and Sarwat Gillani were first seen together in the tele film 'Dil Mera Dhadkan Teri' opposite Ahsan Khan. They bonded well on the sets of this movie and became really good friends during their stage show 'Dhaani' which became a huge hit. When Sanam Saeed was asked about her favorite co star in an interview, she quickly named Sarwat Gillani as she was very easy going and fun to work with. Their superb chemistry was apparent during their play which was liked and appreciated by everyone. I hope we get to see them together on screen once again.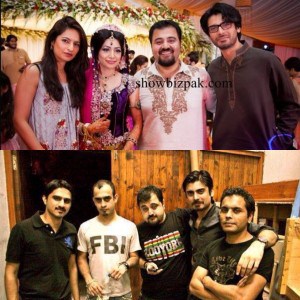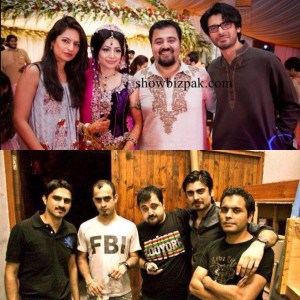 Fawad Khan and Ahmed Ali Butt:
Fawad Khan and Ahmed Ali Butt have been friends even before they formed their band Entity Paradigm and have been close friends ever since. Fawad and Ahmed might be polar opposites of each other in terms of personality as Fawad happens to be reserved while Ahmed is more outgoing, but this never stopped them from becoming best friends. Even now when their band has disbanded, they are seen together on various occasions and have remained in contact.
So yes, celebrities can also be good friends. Feel free to add to the list!
Mariam Shafiq